Dogs are often called 'man's best friend' because of the close relationships they have – but one dog has shown how deep the bond really runs.
In 2020, Heidi the German Shepherd dog was out with her owner on his boat when they got into difficulties.
The boat lost power and began to take in water near Queensland, Australia, leaving Heidi and her owner stranded in the water.
If it wasn't for Heidi treading water surrounded by parts of the boat, her owner may never have been rescued.
This brave dog was able to tread water for 11 hours while her owner clung to a piece of his sinking boat.
A fisherman spotted Heidi and realized that a boat had sunk and alerted authorities to search for her owner.
Heidi was brought back to Manly Boat Harbour and a helicopter, 4 police vessels, the Marine Safety Queensland jet ski, and the Volunteer Marine Coast Guard and Volunteer Marine Rescue were all deployed in the search.
Three hours after Heidi was found the 63-year-old man was found clinging to his boat.
Despite their ordeal, both the man and his dog were in good health.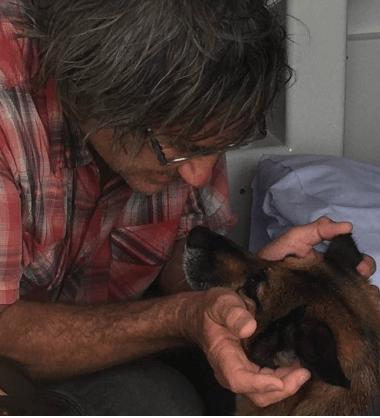 Senior Sergeant Jay Bairstow, from Brisbane Water Police, took care of Heidi while the search was carried out for her owner.
"Thankfully there was a happy ending to this search and Heidi was able to be our honorary PD for the day," Bairstow said, as per ABC7 News.
A picture of brave Heidi was shared on Facebook and many commented on how amazing she was.
"You are truly a beautiful companion Heidi….super Dog… wonderful news you&your skipper are safe," one person wrote while another said: "What a beautiful dog , so loyal and faithful, they are amazing."
Yes, we agree dogs are amazing. Well done Heidi, you deserve a medal for your strength and bravery.
Please share with all the dog lovers you know.