In October of 2021, a West Highland Terrier puppy was surrendered to Breeds In Need after her breeder noticed that she had no use of her back legs. The eight-week-old puppy would never be able to walk again.
This paralysis isn't an inherited disability. A veterinary specialist determined that the dog's complete paralysis from the waist down was induced by trauma, a broken back. It's likely the tiny pup was stomped on.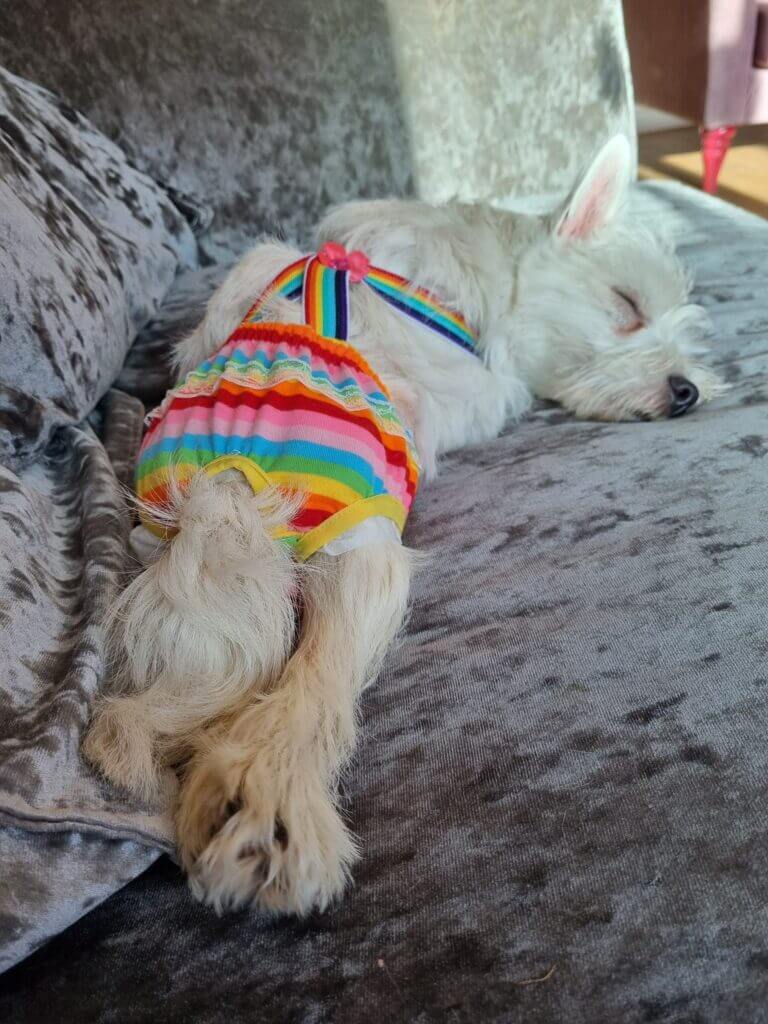 Pumpkin Thrives With Just Two Working Legs
Initially, Lincolnshire resident Tammie Fox was just going to foster the puppy for a while. Then, as these things often go, Fox fell in love with the little pup she named Pumpkin.
"It broke my heart seeing Pumpkin unable to walk. I just had to keep her," she told Mirror.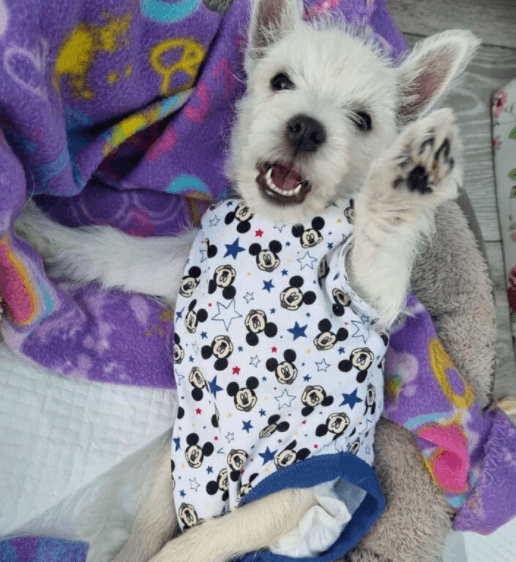 Fox was able to raise thousands of dollars to buy Pumpkin a wheelchair. With the help of her wheels, Pumpkin has learned to get around quickly.
Even without the wheelchair, the resilient Pumpkin can scoot around and even go up stairs without using her back legs. The Westie doesn't let her disability affect her well-being at all.
"She is very cheeky, stubborn and bossy. She's such a character and nothing stops her."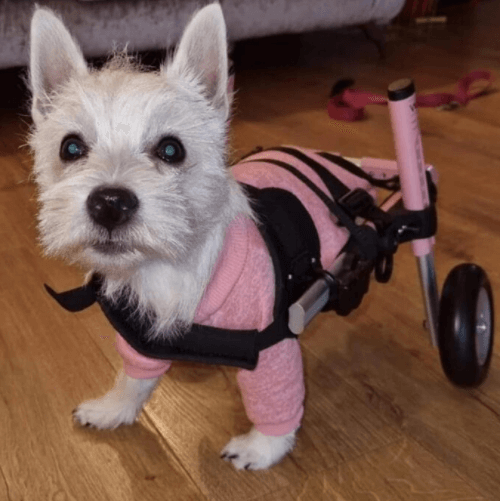 Pumpkin will need ongoing treatment and hydrotherapy due to her condition, but though she can't walk, she isn't in any pain. She also has a family behind her who absolutely adores her.
"Our whole family just love her. She turned our world upside down and it's like having a newborn baby, but I wouldn't change her."
Pumpkin the paralyzed Westie will have a great, full life thanks to the people who didn't give up on her. Follow her adventures on Facebook.
Pumpkin's Disability Dog Walk
Loving Pumpkin has made Fox extremely passionate about giving disabled dogs a second chance at life. As she put it: "caring for them takes more time and patience, but they are just as worthy as any other animals."
This year, Fox and Pumpkin are hosting a charity event to raise money for Breeds In Need, Broken Biscuits, and Winston's Wheels. All three of these organizations helped Pumpkin thrive despite her paralysis.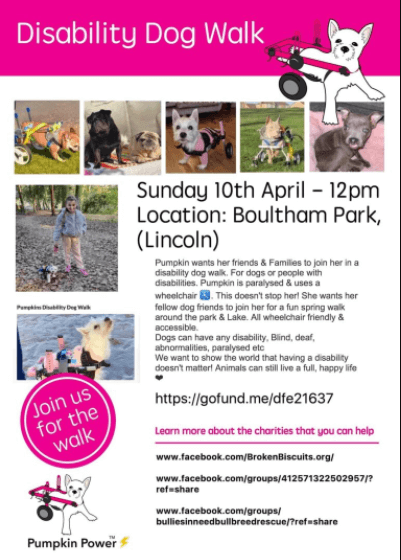 Pumpkin's Disability Dog Walk will take place in Boultham Park on Sunday, April 10, 2022. Around 100 dog parents and their dogs will participate.
The event is for dogs with any disability, whether it's blindness, deafness, paralysis, or other abnormalities.
"We want to show the world that having a disability doesn't matter! Animals can still live a full, happy life," the GoFundMe description for the event states.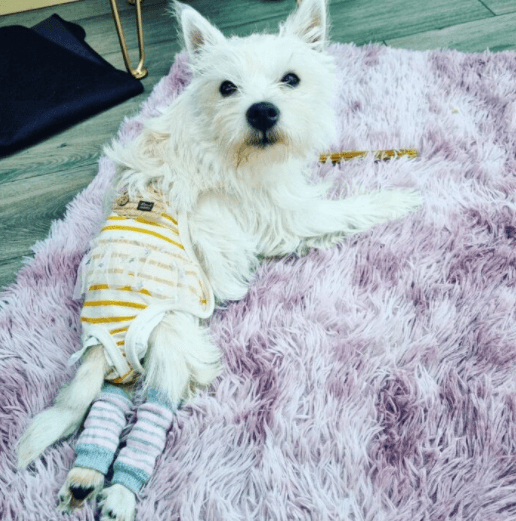 This fundraiser will allow Fox to donate 12 dog wheelchairs to the three organizations. The GoFundMe page has already raised £4,556 (~$6,171.65) of its £6,000 goal. Donate there to help disabled dogs find the love and life they deserve!