Tropical getaways are the best. Vacations are a time to relax in a place that feels like paradise—a place where nothing could possibly go wrong. But oftentimes, that isn't the case, especially for those who live at a vacation destination. Alison Sawyer Current quickly learned that when visiting Isla Mujeres, an island off the coast of Cancun, Mexico.
She discovered that the beautiful island had a huge stray pet problem. No one was willing to take them in and care for them, so the stray dogs and cats just kept repopulating, causing an even bigger issue. Soon, Current realized she would be staying on the island for longer than just a month getaway.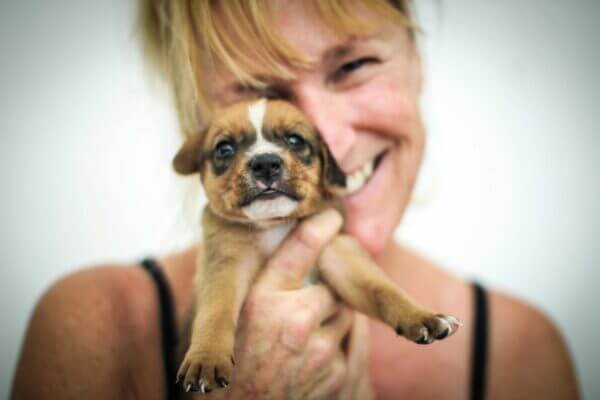 Vacation Becomes A Life-Changing Mission
Current expected to visit Mexico for all the beautiful sights and activities, but instead, she was overwhelmed by the number of homeless animals. Dogs and cats roamed the streets with no one to love them. Many of them were malnourished and ill, but there were no vets nearby to help them. Current noticed that some of the residents were even afraid of the stray animals.
"Puppies were everywhere, coming out of the bushes and along the sides of the road. They were mangy and covered with fleas and ticks and scars," Current said. "It was sad. There was so much need. I just couldn't stand to watch it."
After that experience, Current, who has lived in Toronto and Colorado, built a home on the island in 2000. She intended it to be a place where the island dogs could be spayed and neutered and even cared for if needed. It eventually grew into a place where Current could hold onto the dogs until they found forever families to adopt them.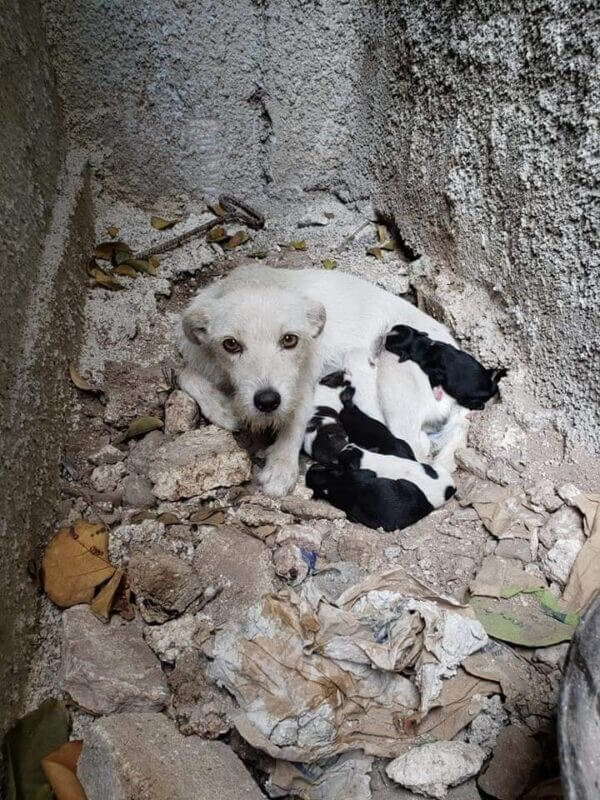 Current provides free veterinary care for the dogs and cats on the island. Mexico has one of the largest stray dog populations, with about 15 to 18 million dogs without homes. Before Current stepped up to help, many family dogs were having litters of puppies, but there was no way to stop it. Thus, many pups were abandoned.
One Woman Saves Thousands of Dogs
Before Current's work, authorities would look for any way to get rid of the dogs. This broke Current's heart, so she started by doing everything she could to protect these at-risk dogs.
"[They] would round up dogs and put them down, sometimes electrocute them," Current said. "I used to follow the truck, and when they got out of the truck, I'd let all the dogs out. One time I let all the air out of their tires so they couldn't get around."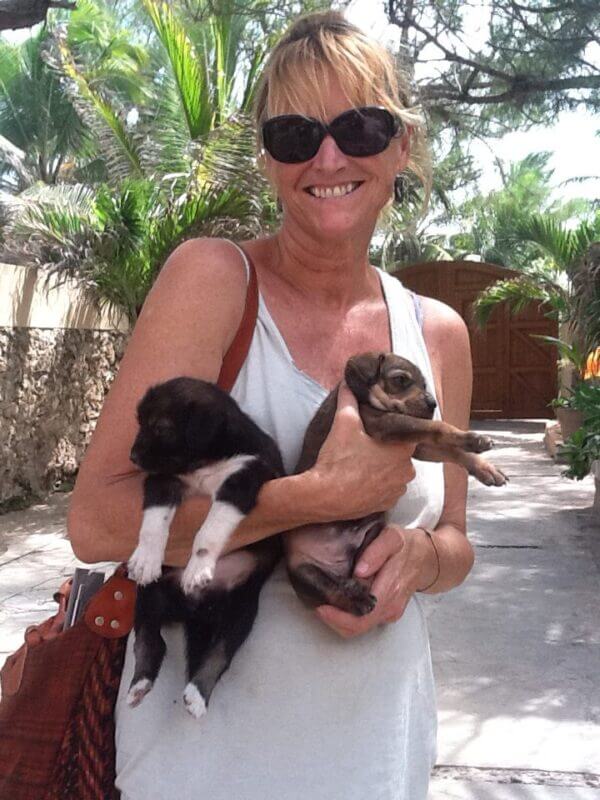 Now, Current has helped spay and neuter over 20,000 dogs and cats. She also found homes for over 2,000 homeless animals. Many of these adopters are families visiting from the United States and Canada who are willing to transport the animals home with them after their stay.
12 years ago, it was estimated that there were about 14 cats and seven dogs per person on the island. Today, there are only about 3.7 cats and 1.8 dogs per person. What a difference spaying and neutering paired with one person's determination can make!
Current truly is a hero in the eyes of all dogs, cats, and animal lovers. She has helped save the lives of thousands of animals, and she shows no sign of stopping until she saves them all!
Please SHARE to pass on this story to a friend or family member.