It's no secret that Pit Bulls get a bad rap in our society. They are looked at as mean and aggressive dogs, but in many cases, they suffer at the hands of irresponsible owners who just encourage aggression for dog-fighting.
Pit Bulls that are used for dog-fighting are kept chained up on properties, neglected, and thrown into the mix, forced to fight with other dogs. But when these dogs are given a real chance in life, they can step up and do amazing things.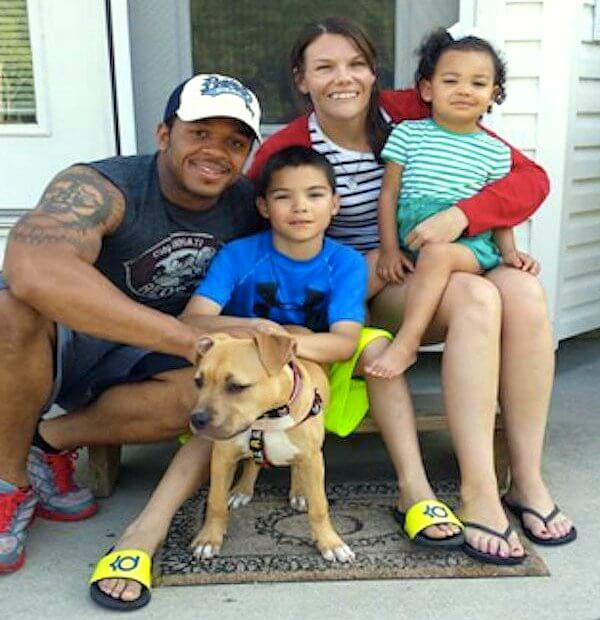 One family from Monroe, Ohio, adopted their beloved Pit Bull, Ember, from Adore-A-Bull rescue. Ember had been rescued off the streets as a puppy and was given a second chance with the Daniels family.
While the Daniels family saved Ember's life, Ember found an amazing way to repay them.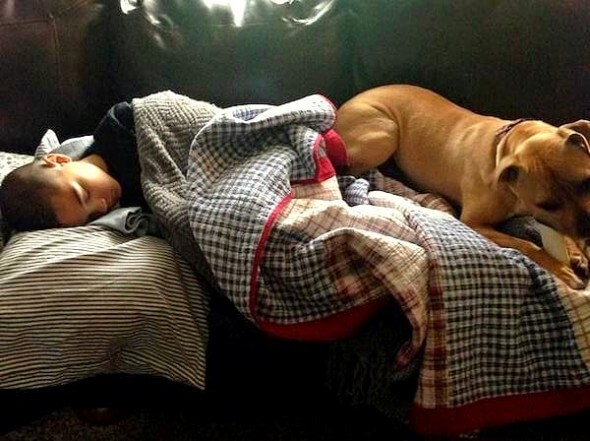 Ember and the family's ten-year-old son, Tre, shared a very special bond, and Ember was always looking out for him.
One night while the family was sleeping, Ember sat next to Tre's mother's bed and starting grumbling. When his mother, Tracy, woke up, she was confused by this odd sound that Ember was making, but she knew something was wrong. She immediately got up and Ember led her into the bathroom.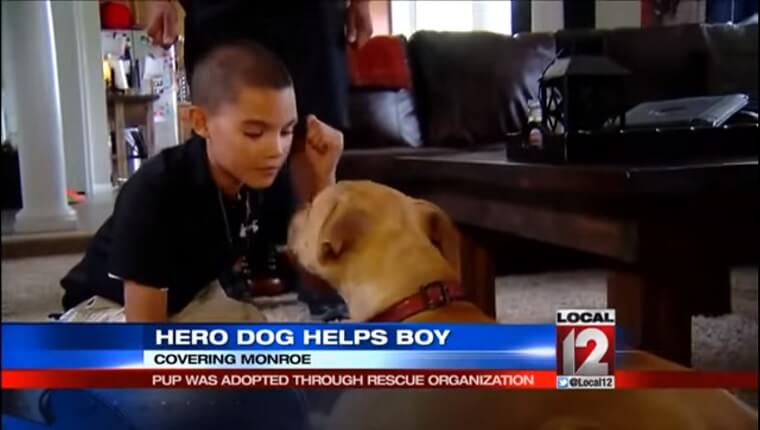 That's when she saw Tre's legs hanging over the side of the tub. Half of his body was out and the other half was in the tub with his head fully extended back. Tre happened to fall into the tub during a seizure.
Tracy called 911 and medics rushed him to the hospital where he received immediate medical attention. Thankfully, Tre was okay, but he may not have been if it weren't for his best friend Ember.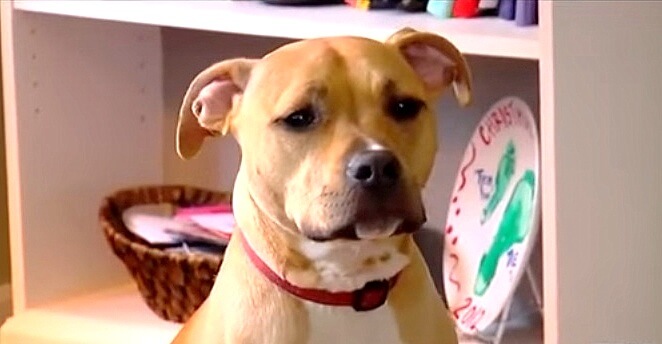 The Daniels family, along with Adore-A-Bull, is so proud of Ember and how fast she acted to save Tre's life. They hope this story will help end the negative stigma that surrounds Pit Bulls. They also hope that more people spay and neuter so there are fewer Pit Bulls who are abandoned and eventually euthanized.
Please SHARE to pass on this story to a friend or family member: