Dogs give so much and ask for so little in return.
That is why we must spoil them from time to time, but the simple things mean the most.
KaTarra Taylor adopted a bloodhound named Bentley and promised to give him the best life. Bentley had been adopted and returned four previous times because he was "aggressive", but Taylor was not going to give up on him.
She posted how their journey began on Facebook, "Here's my story with Bentley. I took him in at 4. I was his 5th home and everyone had given up on him. He was destructive, aggressive, and untrusting. I was in a 1 bedroom apartment but I couldn't let him go back to the rescue again after not doing well at my parents home. I worked tirelessly to leash train him, treat his anxiety, diagnose and treat his severe allergies, and break his aggression."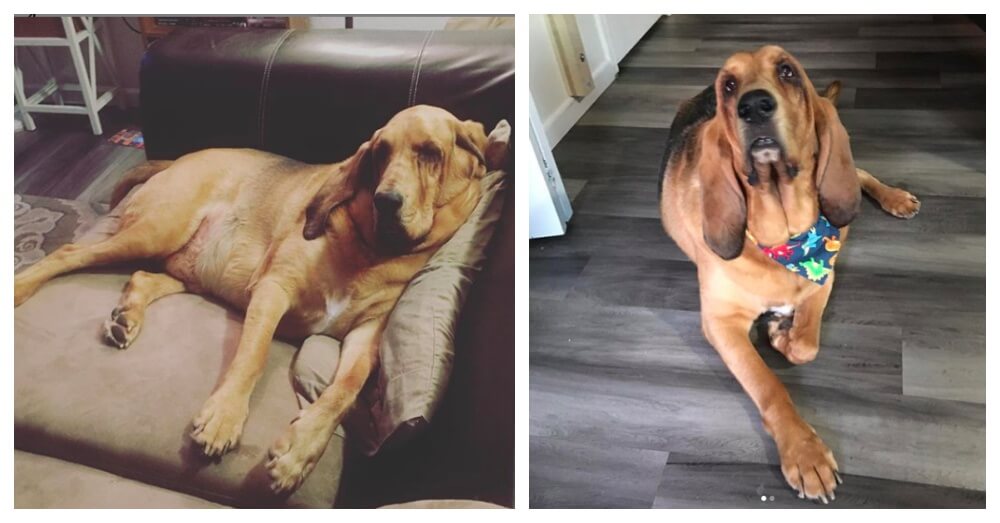 Taylor searched all over the city for a rental that would allow Bentley, but could not find one place. Instead of giving up, she decided to purchase a townhome that would have no problem with her 120-pound boy.
Life was going well and Bentley was happy he found his forever home. He loved going to the park and on walks where he would lounge in the grass. Taylor decided to spoil her beloved dog and give him something he never had- his own grassy yard.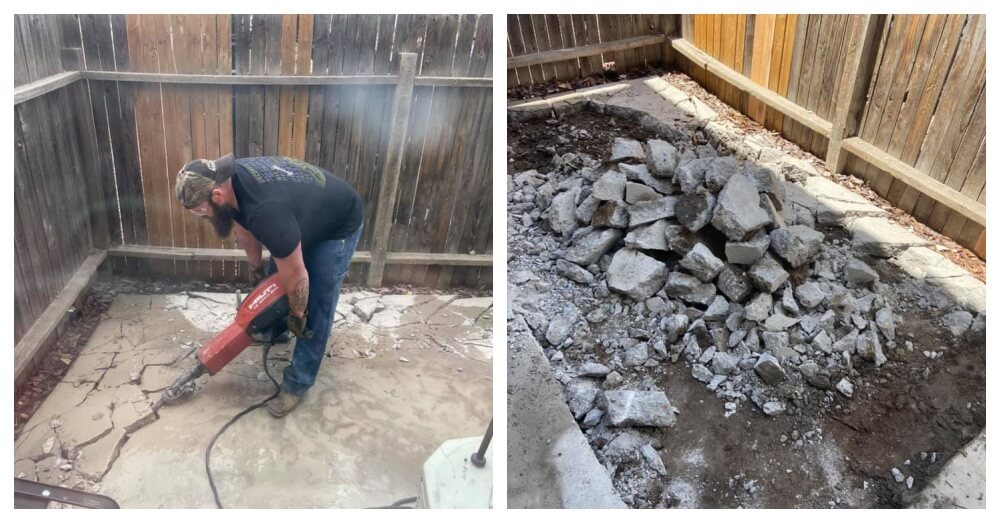 Her boyfriend, Nick, spent an entire day removing the cement pad and transforming the patio into a doggy oasis. After the sod was rolled out and pressed into place, Bentley was presented with his special surprise and couldn't be happier. He flopped down on his side and rested on his very own backyard.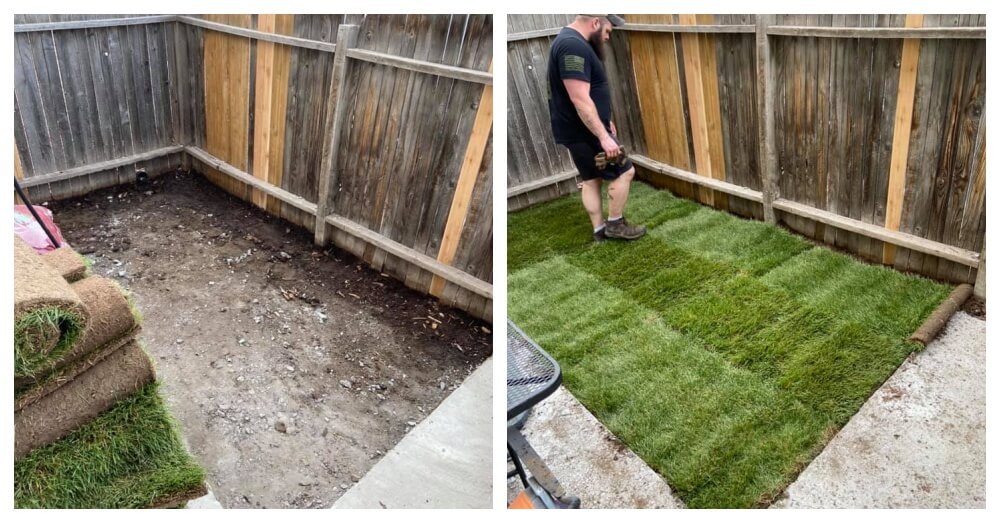 "Bentley loves his little grassy area. We've even added a canvas shade for him. Nick really went above and beyond on this project," said Taylor.
The picture below says it all…pure joy.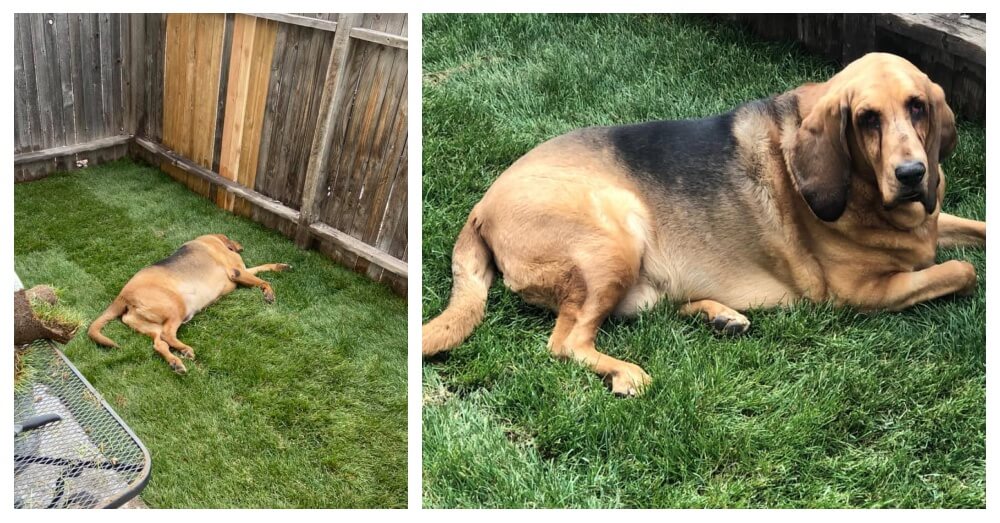 People are blown away by the couple's generosity and compassion for Bentley. One person wrote, "Wow! What a commitment. You guys are awesome." Another said, "What a great story of love, perseverance and sacrifice both from you and your boyfriend."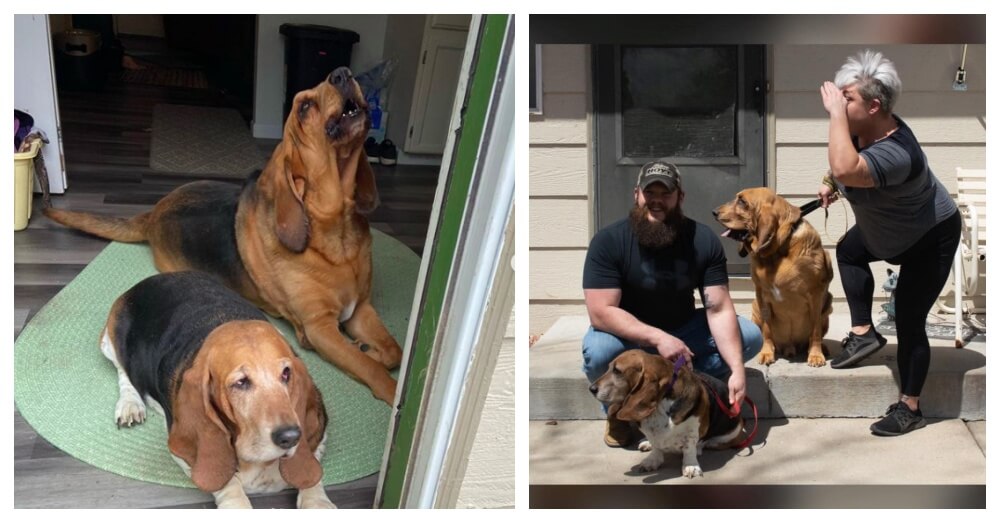 Bentley shares his home and now his yard with Nick's dog, but he doesn't seem to mind. Adopt don't shop!