Walks are the highlight of the day for many dogs. They love having the opportunity to explore outside and take in lots of new smells. In fact, walks can be fun for all dogs, even if they are unable to walk on their own. This is especially true for a man and his paralyzed dog in Nova Scotia, Canada. He made a cozy wagon specifically so his dog could still enjoy going on her daily walks. He says that he knows she'd do the same for him.
Bryan Thompson first spotted this man and his dog during a walk at Shubie Park. He saw the man walking through the snow, pulling a special wagon behind him. Inside the wagon, a white dog was curled up among plenty of warm blankets.
It was the most heartwarming sight Thompson had ever seen! He instantly wanted to know the story behind this kind man and his happy pup.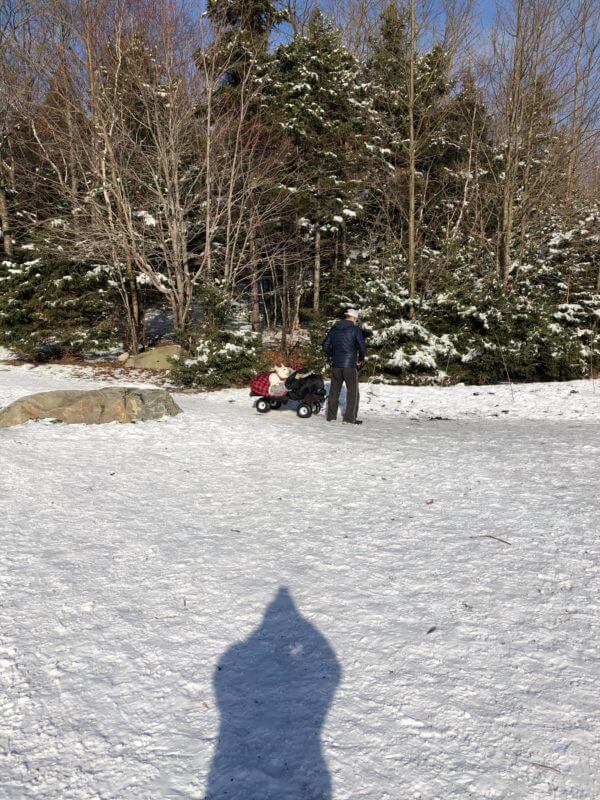 A Beautiful Friendship
Thompson approached the man and his dog and began talking to the kind man. The man explained that his beloved dog has amyotrophic lateral sclerosis, also known as ALS. It's a spinal cord disorder that leads to paralysis for dogs. Therefore, the poor dog is unable to get up on her own, but her dad didn't want that to hold her back.
So, the kind dog dad made a comfortable wagon for his dog. He wanted to make sure that she could still go on her daily walks in as much comfort as possible. He will never let her miss out on any exciting adventures.
Thompson was very emotional when he heard this. He had never seen a friendship as amazing as the bond this man and dog shared. It's the way that all dogs should be treated.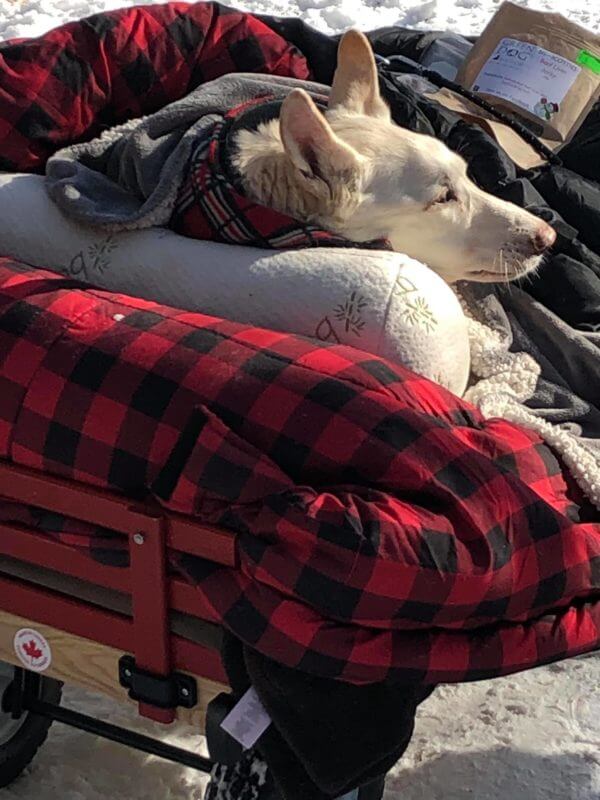 "I told him he was a great person for doing that, because I know there are many who wouldn't. He just said that she would do the same for him and kept trucking. It's hard to type this without tearing up," said Thompson.
Their Story Went Viral!
After this heartwarming encounter, Thompson decided to share the story on Facebook. He took photos of the man and his dog during their conversation, but the man asked for his identity not to be revealed.
Thompson shared what he had witnessed along with three adorable photos of the two friends walking together. It soon got nearly 48,000 likes and 50,000 shares!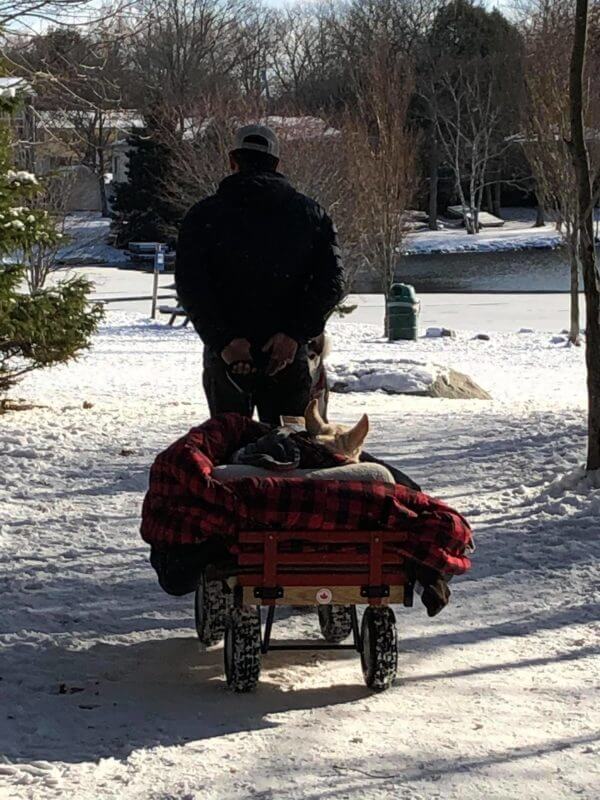 "I hope you can share this, especially everyone who shares the lost animal posts, this guy deserves a huge dog kiss for his love of his dog," Thompson posted.
This one simple act of kindness helped spread happiness to so many people online. Hopefully, this man can help show the world how dogs are meant to be treated. After all, he's right when he says that our dogs would do the same for us.