The casual brutality of death and disease has always been a merciless reminder of the transitory nature of life. This is the heart-rending story of a dying Grandpa and his 2 loyal dogs named Arong and Asoon, who are haunted by their impending farewell. This is an absolute heartbreaker and you'll need those tissues handy.
For Grandpa, Arong and Asoon were not just pets – they were his family. He nurtured and raised them like children, while the dogs' whole world revolved around their elderly human. But their happy little paradise came crashing down when Grandpa got diagnosed with cancer. He was getting haggard and weaker each day, but he still looked after Arong and Asoon to the best of his capacity.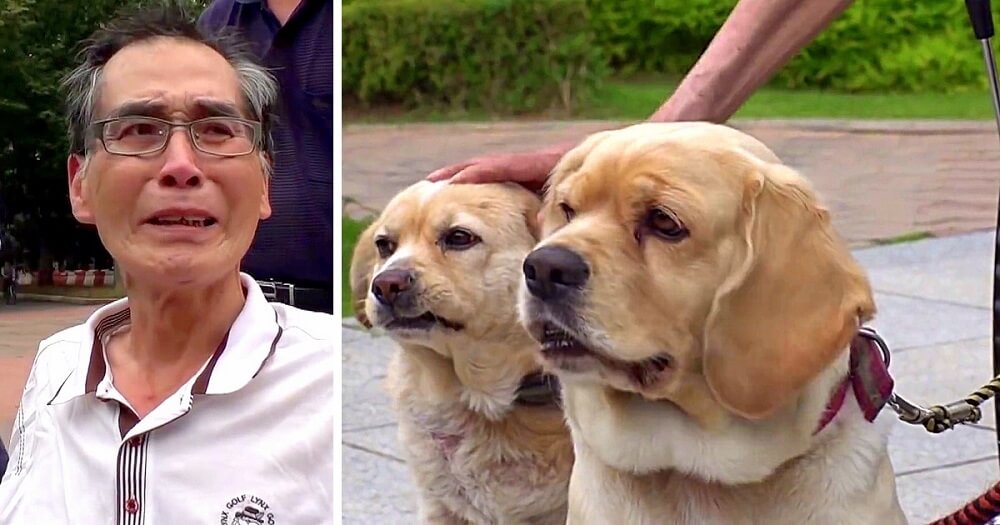 One day, Grandpa suffered a stroke and collapsed, and had to be rushed to the ER. The verdict was loud and clear – the poor man didn't have much time on his hands. But even when vitality was slipping through his fingers like sand, all he could think of was the fate of his 2 darling dogs.
While Grandpa was away at the hospital, Arong and Asoon were consumed with anxiety. They would cry and moan as if they knew something ominous was about to happen. A kind neighbor took care of the dogs' needs while Grandpa was gone, but the dogs were inconsolable thinking about the scary future.
In this video, we see the partially paralyzed Grandpa coming to terms with his terminal illness and deciding to do right by his furry kids. He laments over being an "incapable" old dad to Arong and Asoon, and breaks down in tears as he resolves to "not hurt them twice". He entrusts the pair to an animal welfare group with the hope that they will live on prosperously after his death.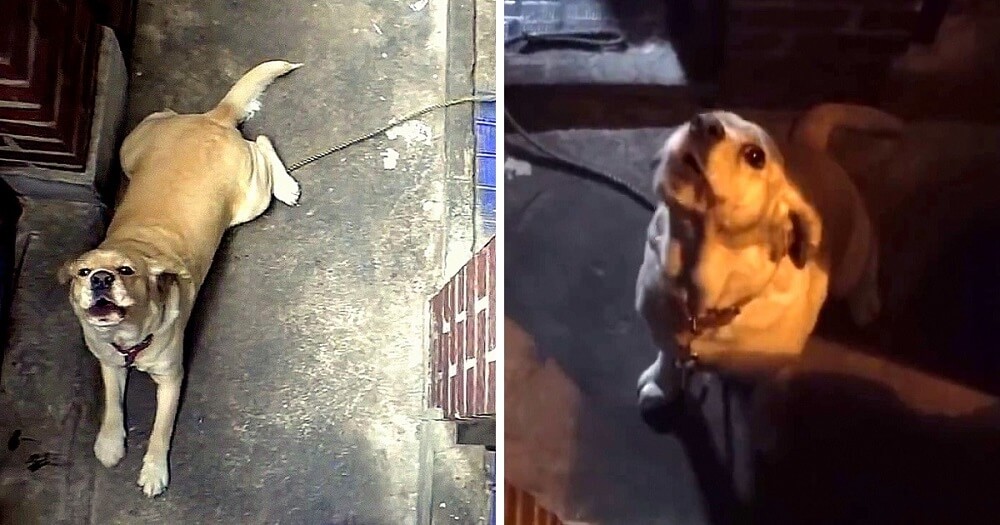 Before being handed over to the welfare group, Arong and Asoon are brought to the hospital to bid a tearful goodbye to their treasured human. But the dogs intuitively know that this is their final moment together, and they outright reject the arrangement. They turn their backs to Grandpa and whine quietly to let him know that they are not ready to part with him yet.
Arong and Asoon's depressed faces express their deep awareness of the vulnerable situation. They realize Grandpa's end is near, and yet stay in denial and plead with him to hold on a while longer. Words fail us at the desolation of watching Grandpa's heart break into a million pieces.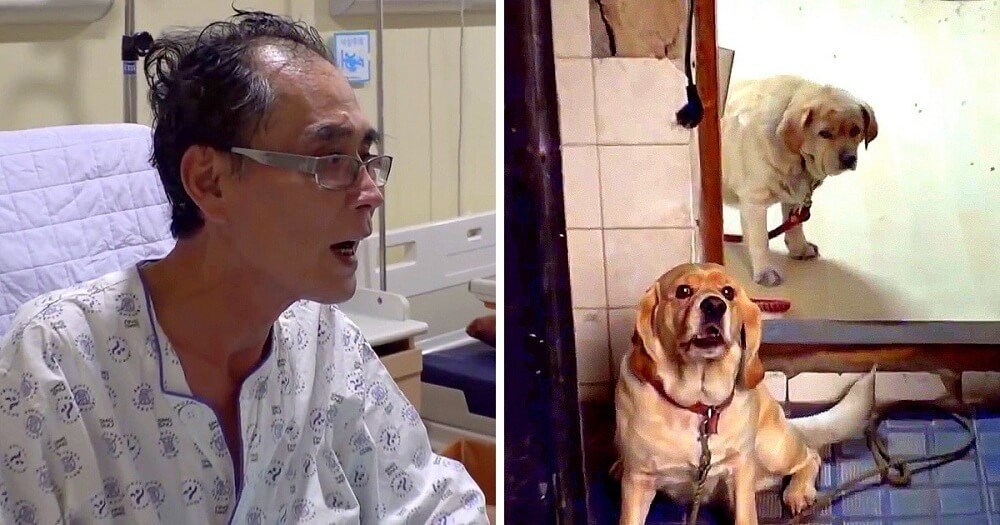 Once Arong and Asoon were situated at the shelter, Grandpa saw them flourish through a video call. It was a bittersweet moment for him knowing that no harm will come upon his precious ones ever again. While Grandpa was given 2-3 years to live, he passed away just a month after the video call. Rest in peace Grandpa, you were truly brave and your love for Arong and Asoon will always be immortal.
Click the video below to watch Grandpa parting ways with Arong and Asoon in an extremely crushing farewell. >>… RELATED POST: Woman turns her home into hospice for old shelter dogs so they don't die alone
Please SHARE to pass on this story to a friend or family member: