Most rules are in place for a reason. It's best to always do what you should to stay out of trouble. However, many dog lovers can agree that an acceptable time to break the rules is when dogs are in danger. That's exactly how a bus driver felt on his daily route.
There was a dangerous thunderstorm going on while he drove his bus in Buenos Aires, Argentina. The bus company has a strict no-dogs policy, but when the bus driver saw two stray dogs in need, he didn't hesitate to ignore the clear expectation.
Not All Heroes Wear Capes
When it starts raining, most humans rush to the nearest building for shelter. Unfortunately, dogs don't have that same luxury, especially if they're homeless. So, as the treacherous storm unfolded, two stray dogs were stuck in the rain.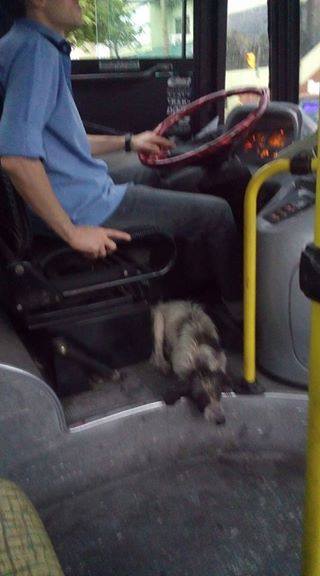 What Happened to the Bus Driver?
As expected, the bus driver's employer quickly found out about the situation. After careful consideration, they decided that the man would not be punished for this. They explained that while having animals on the bus is not allowed, he did the right thing at that moment. In fact, they were very supportive and actually pleased that he had helped the dogs.
Even though the bus driver's identity was never revealed, he has received so many kind comments on social media. He proved that anyone can be a hero, all you have to do is follow your heart and do what's right.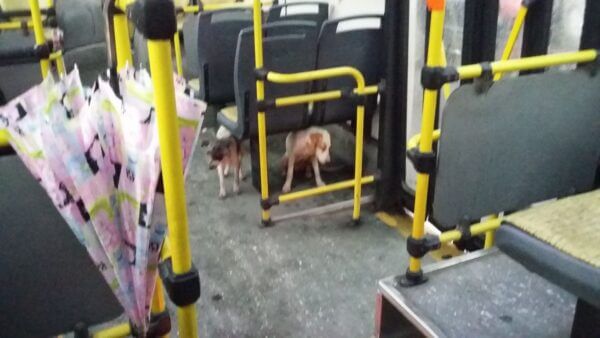 As for the dogs, it's unclear where they are now. On their bus ride, they sat so calmly, looking grateful for the kind man's actions. They likely found a loving family not long after their photos were shared. After all, who wouldn't want to adopt these cute little pups?
Please SHARE to pass on this story to a friend or family member.