We've covered several stories involving the Detroit Pit Crew Dog Rescue and the amazing work they do, and here's another incredible example of how they save innocent lives.
When a disturbing Facebook post caught the attention of local animal advocates, they reached out to rescue founder Theresa Sumpter for help.
The poster stated that he was selling two puppies, and it included a photo in which he was precariously holding them by the scruff of their necks… And that isn't even the worst part.
In the comments that accompanied the post, at least one person expressed interest in the puppies – for dogfighting.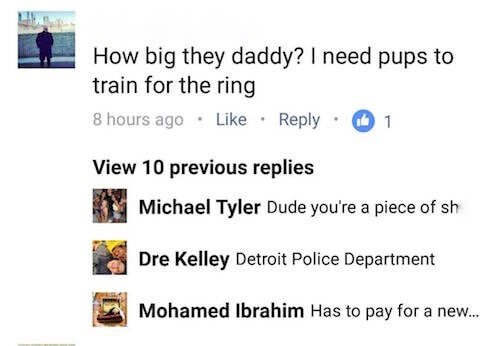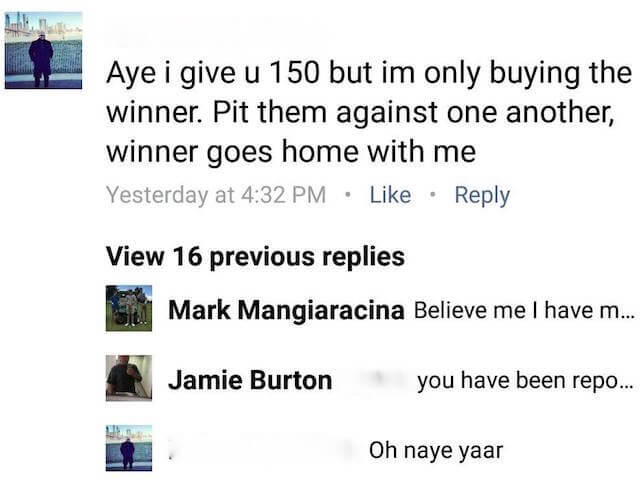 The good news is, the vast majority of commenters proceeded to attack the irresponsible seller. The better news is that Sumpter and a colleague set out to purchase the puppies to make sure they stayed out of the wrong hands.
In a story by WXYZ News, Sumpter explained that when the post was brought to her attention, "we immediately were like 'we need to save these puppies. They are in danger now.' We immediately contacted the seller."
So the next morning, she and her teammate purchased the pups for $150. Little did the seller know that the two were from a rescue group.
"We are not going to lecture them." Sumpter said in the story. "We are not going to ask them why they posted."
But she added, "If you post stuff like that, we are going to make you famous and not in a good way. It's going to be in a bad way," Sumpter says. "Everybody is going to know who you are and that you are a piece of sh–!"
The adorable pups have been named Hazel and Gretel, and are now in the safe and loving care of the Detroit Pit Crew Dog Rescue team. They are mild-mannered and are described as being lovers, not fighters.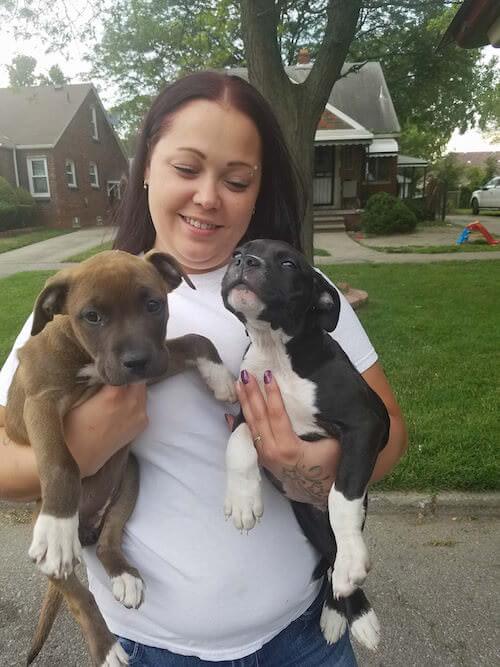 Sumpter is "beyond outraged" that the two sweethearts were put in such danger. She said she "just could not believe that somebody would go on a social media site and even suggest that these puppies be used for fighting."
While no one has been charged, followers of the rescue have urged the local police department to track down and punish those who claimed that they intended to use the dogs for fighting.
But for now, the most important thing is that these two beautiful girls can look forward to a future with loving forever families, thanks to the Detroit Pit Crew Dog Rescue!