In early 2021, someone abandoned a 15-year-old Australian Shepherd on the side of the interstate. The poor senior dog was severely overweight and covered in maggots. She didn't understand why she was alone, but she had such a strong will to live.
So, animal rescue organizations worked together to bring her in and nurse her back to health. While many adopters overlooked her for her age, one kind human saw her for her true personality. Now, the once sickly dog is living the dream in her new forever home. She'll never have to experience that feeling of loneliness again.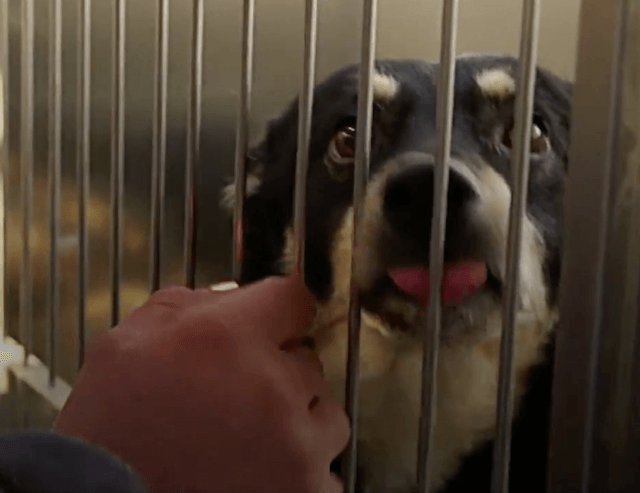 Animal Lovers Unite
Someone spotted the dog, whose name is Belky, wandering along the side of a Michigan Interstate. They called the Saginaw Police Department, which brought Belky to Saginaw County Animal Care & Control (SCACC). Rescuers picked up the dog and assessed her medical needs.
After treating the maggot infestation and putting her on a diet, the SCACC transferred Belky to the Humane Society of Midland County. They cared for her until she found her forever family.
"We saw Belky on the Saginaw County Animal Care Facebook page before the visit and promised to take her and give her a second chance if she had a good quality of life," said Casey Nicholson, the communications coordinator at Humane Society of Midland County. "We met a dog with a bright light in her eyes that wanted so badly to be loved and given a second chance."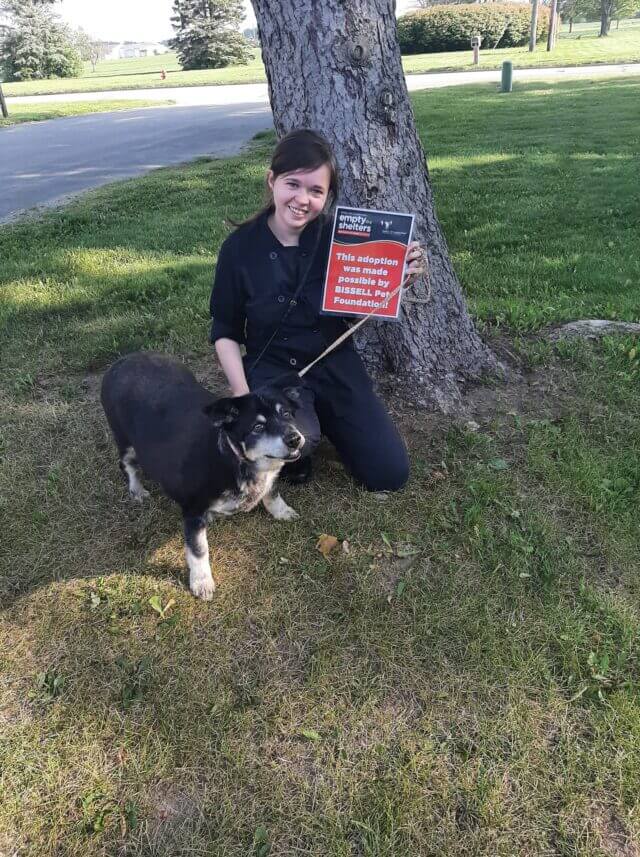 Belky prepared for adoption by losing a few pounds. BISSELL Pet Foundation sponsored a special "Empty the Shelters" adoption event, which is what linked the senior pup to her adopter.
From Unwanted to Forever Loved
Breanna Dalton spotted Belky posted on Facebook and immediately fell in love. When she met Belky in person, it only confirmed that they were the perfect match. Dalton adopted the senior pup, giving her the retirement home she deserves.
"I know it's harder for older dogs to get adopted because everyone wants puppies that will be with them for a long time, and I had a feeling that her need for medication would make it even harder for her to find a home," Dalton said. "I felt so lucky the next day when I had time to go to the shelter, and she was still there."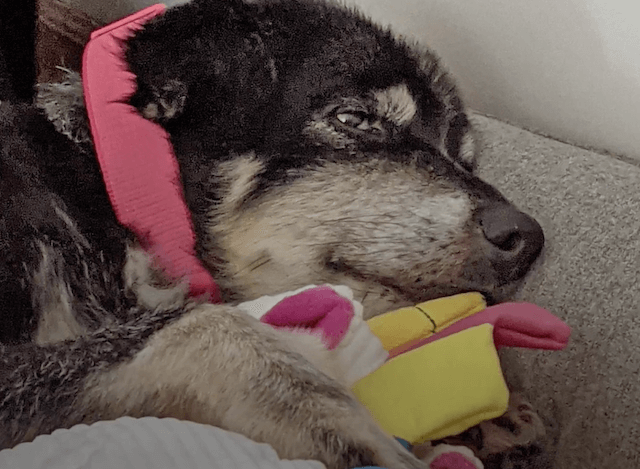 Belky quickly settled into her new routine. She loves going for walks, cuddling with her unicorn toy, and sleeping on an orthopedic dog bed. Every time Dalton comes home, Belky greets her with excitement and full-body wiggles.
Senior dogs are often overlooked at shelters and rescues, but they can be the most loving dogs out there. Hopefully, Belky's story will encourage more pet lovers to adopt a senior dog.