About two months ago, the Bice family's home caught fire while they were sleeping. But thanks to their furry friend, they made it out alive. Tank the Boxer barked and acted crazy to alert his family of the flames. But after the fire, Tank was still scared and confused. So, he took off, hoping to find the damaged home in one piece again.
But Tank's adventure caused him to get lost for almost two months! His family spent that time searching everywhere with no luck. Eventually, Tank ended up in good hands, which led him back to his loved ones.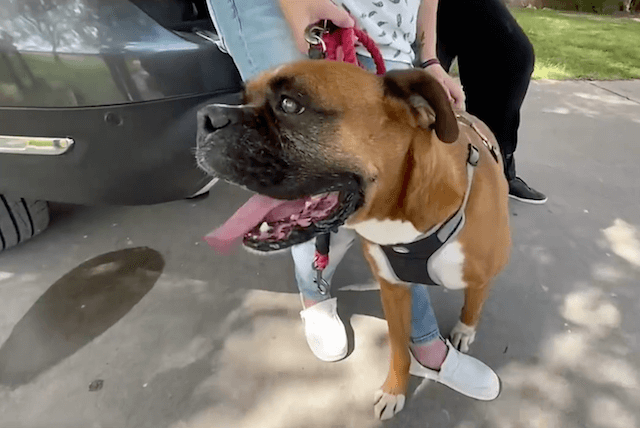 Even Heroes Get Scared
None of the Texas family members noticed the fire until their dogs did. Shae Bice and her husband Calvin explained that the dogs were barking like crazy to wake them up. That's when they saw the smoke.
"When I sat up in bed the smoke was down to my level in bed," said Shae.
All humans and animals escaped the burning home safely. Once outside, the family called 9-1-1, and help arrived shortly after. Officials put the fire out before the home was demolished, but it still suffered significant damage.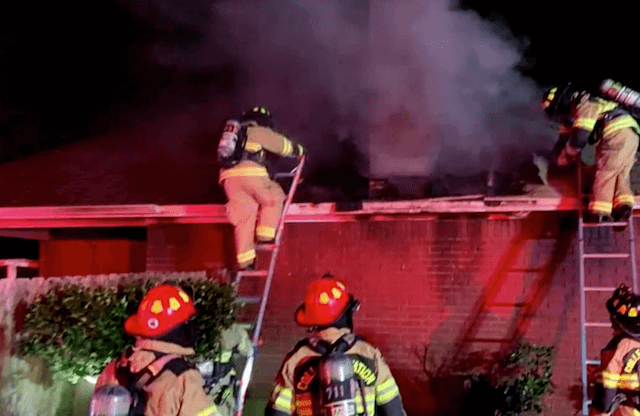 So, the family moved to a camper in Millican, Texas for the time being. It was very small and cramped, so they tried to figure out a way to fit the dogs inside. While they did that, their dogs were securely tied up outside. But the whole situation must've spooked Tank because he broke free and ran off while no one was looking.
Tank Heads Home
There was no sign of Tank for two months. Shae put up flyers, posted on social media, and called every shelter she could think of. But no one seemed to know where the lost pup was.
But when Kristi Schiller, the founder of nonprofit K9s4Cops, saw one of the flyers, things changed. She realized that the dog in the poster was the same dog she had found and started caring for. So, she called the Bices right away. Of course, Shae burst into happy tears when she found out.
"I never gave up. My husband never gave up. My kids never gave up. He's never getting out of my sight again, ever," Shae said.
Now, Tank is home with his family and doing better than ever. He had his fill of adventures, and now he's just happy to be back with the people who love him. He's lived with the Bices for over a decade, so he means the world to them.