Charles and Nicole Lever fell in love with a photo of a broken Pit Bull when scrolling through a local rescue's photos. The Pixel Fund saved the pitiful pup from a kill shelter on the day he was set to be euthanized and gave him a second chance at life.
Rescuers from the Pixel Fund came across Tatum when searching for needy pups around the U.S. He was covered in sores and extremely underweight. They knew they needed to step in and offer him the support he deserved. Tatum was rescued just in the nick of time.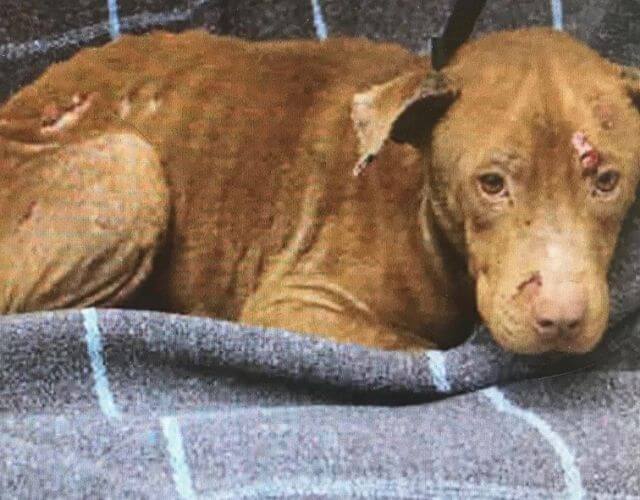 Once Tatum was in the care of the Pixel Fund, they began to share his story with their dedicated followers. It wasn't long before Tatum found the forever family of his dreams, and was in the loving arms of Charles and Nicole Lever.
From the moment Tatum entered the Lever home, it was clear he had a troubling past. He has several scars, his teeth are worn down to nubs, and his tail has clearly been broken at some point in the past. Aside from his poor physical appearance, Tatum was timid and slow to open up to his new family.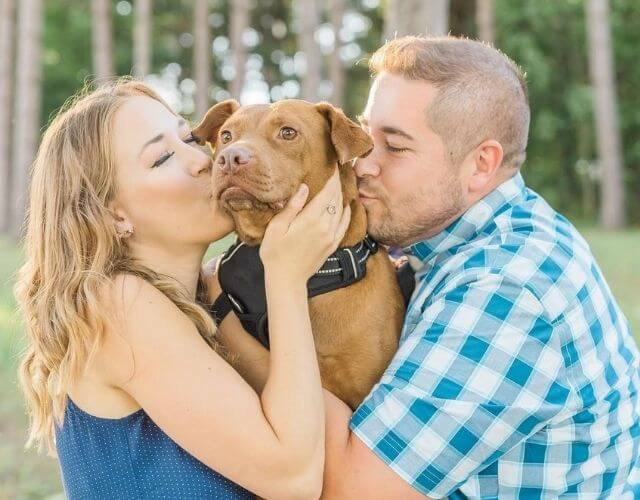 It took some time, but Tatum finally realized he was in a safe and loving environment. The broken pup began to come out of his shell and show off the fun-loving personality that has gained him so much popularity.
In getting to know Tatum, the couple began to film his daily antics and share the videos with friends online. They even gave Tatum an adorable voice throughout these videos, making for hilarious moments with viral potential. Before they knew it, Tatum was an internet sensation!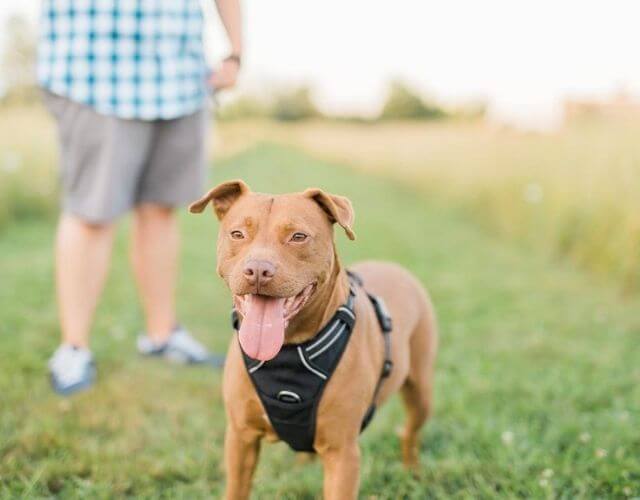 Tatum's hilarious voice spread across the internet, creating a dedicated fan base on multiple platforms. He now has 2 million followers on TikTok, 285,000 followers on Instagram, and millions of views combined on each platform.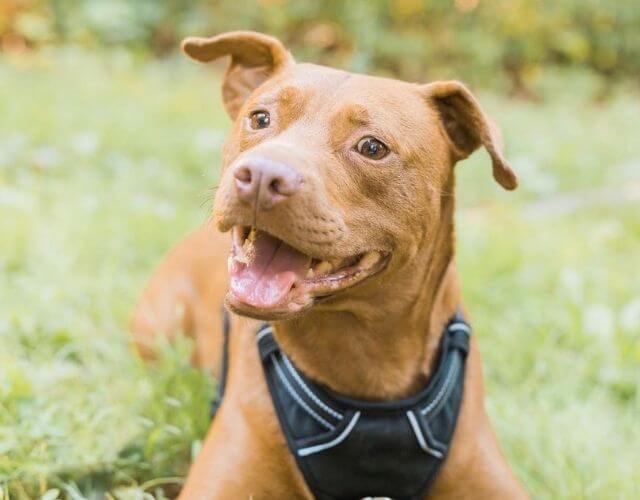 "The world is a crazy place. It can be scary. It can be overwhelming, especially with COVID and lots of different changes. If we can brighten someone's day with just a Tatum video, then it makes it all worthwhile." – Nicole Lever
If you need an extra dose of happiness, you can check out Tatum's hilarious videos on TikTok or Instagram. We sure love this adorable rescue pup, and can't wait to watch all the Tatum content to come!