Golden Retrievers are definitely the comedians of the canine world. Even when they try to be serious, they just can't stop being funny.
A London-based doggo by the name of Huxley recently demonstrated this fact on a short flight to Ibiza.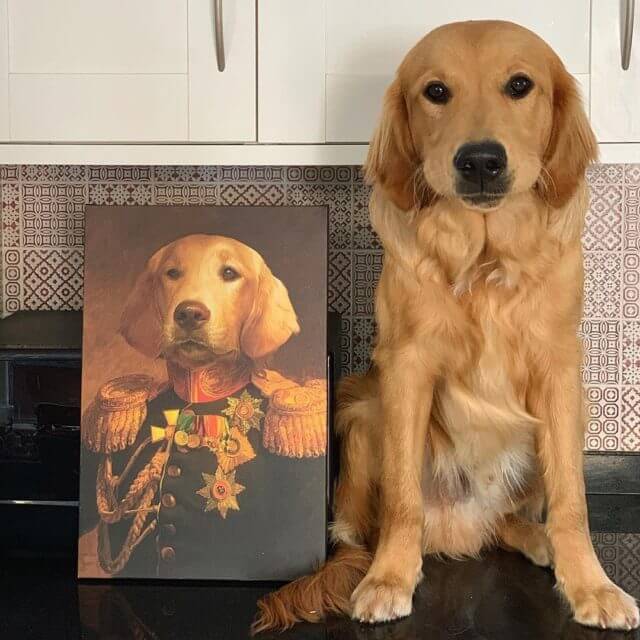 Huxley started the two-and-a-half-hour jaunt in a cozy seat next to his mother, photographer Ursula Aitchison. However, he quickly grew bored of the same old human, and opted to move up a row.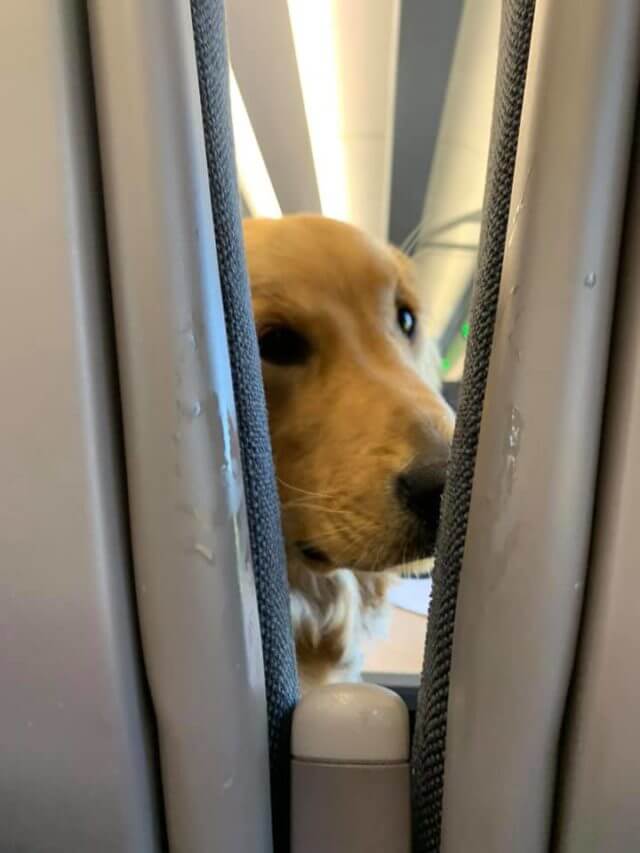 There, he plunked himself next to a friendly stranger, and proceeded to ignore his mom. That is, until she opened up a bag of chips — or crisps, as our friends across the pond call them.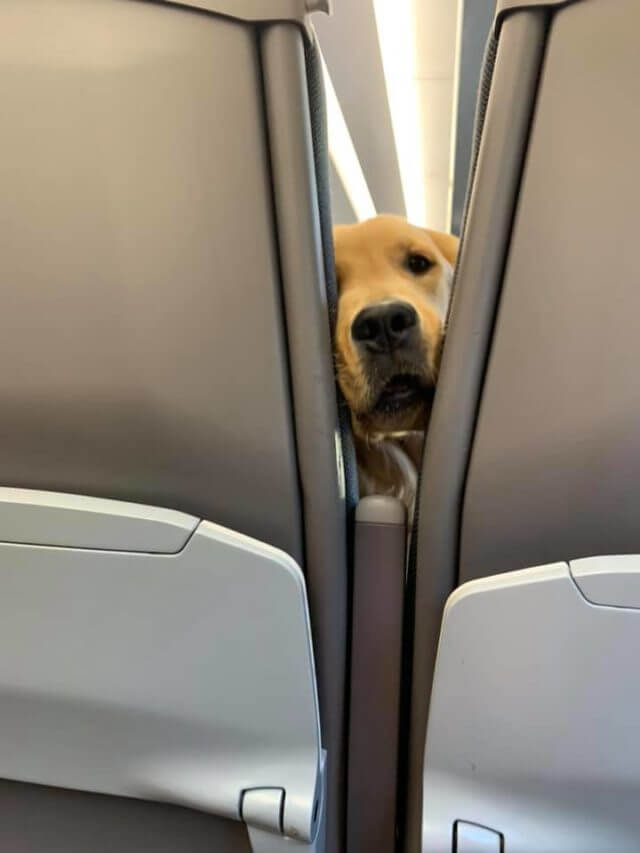 The salty snack was a total game changer for Huxley, who instantly regretted his seat change. He wedged his big blond head between the seats, staring longingly back at Aitchison.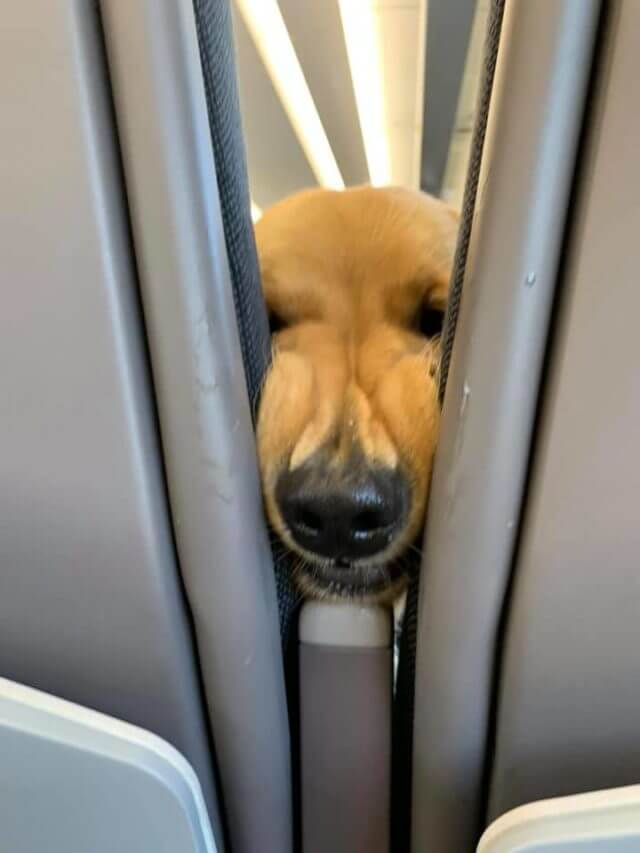 He squirmed, drooled, twisted, flailed, and licked.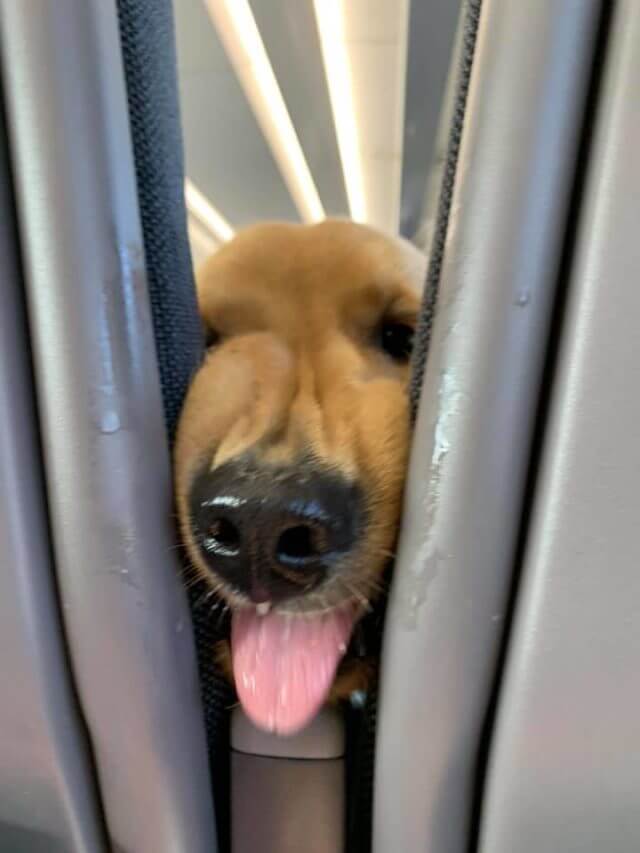 But his efforts brought him no closer to the potato-ey goodness just beyond his reach.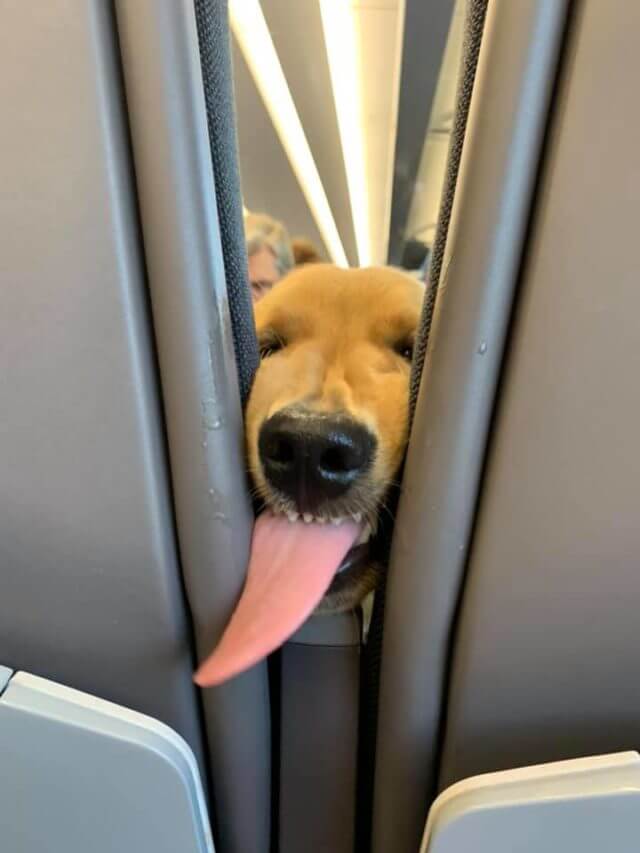 While Huxley failed to score himself a chip, he was wildly successful at entertaining the surrounding passengers.
"He spent 30 minutes in that seat; the man next to him said he was a very good passenger and the man across the aisle was taking selfies with him," Aitchison told The Dodo. "Huxley kept giving him his paw to hold. He was making lots of people laugh and the man next to me asked to take his photo to send to his daughter."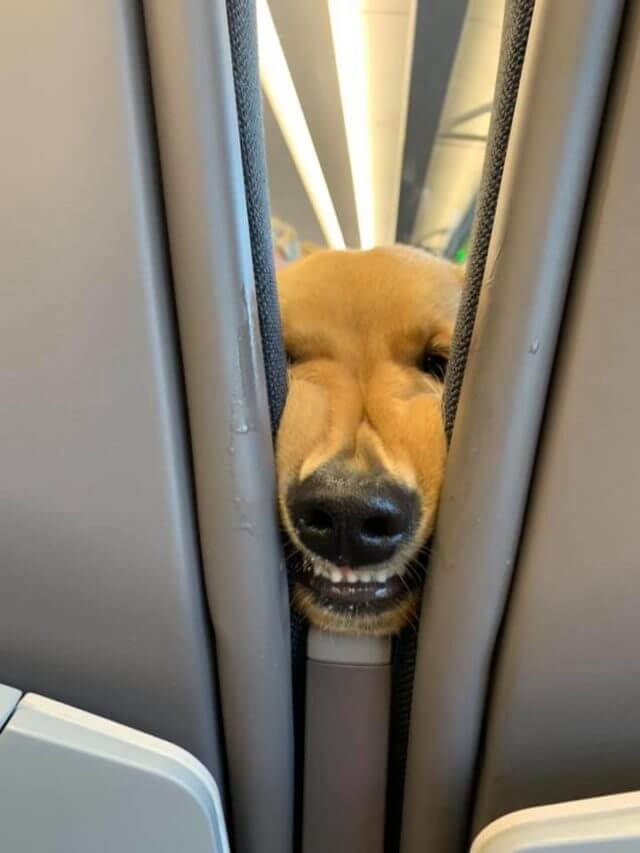 It turns out the flight was not Huxley's first transportation "gig." He and his big bro Hugo have been known to amuse passengers on the London subway.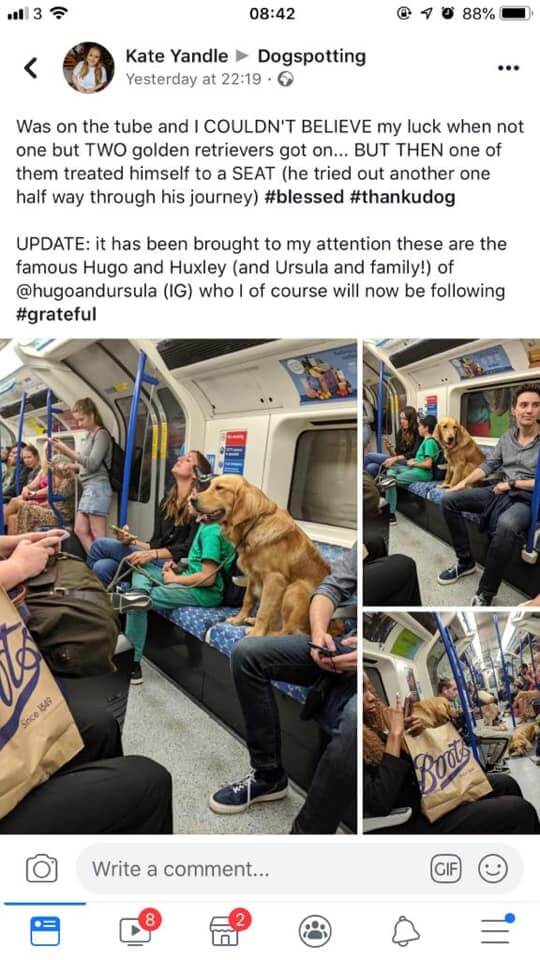 He may look full-grown, but Huxley is still just a baby. Like most Goldens, he plans on staying a puppy for at least 7 more years!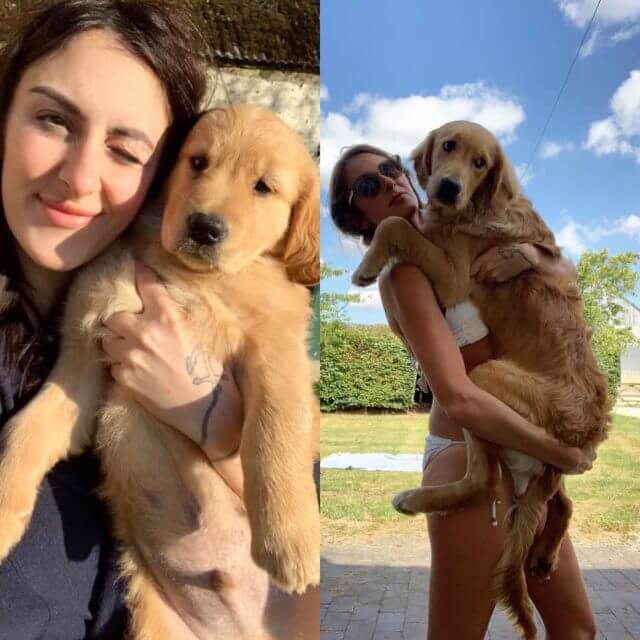 Can't get enough of Huxley's goofy golden mug? Follow him on Instagram!