Xander Mellor is a bright-eyed and intelligent 6-year-old boy from Springfield, Illinois, who had been saving up for the past 18 months to buy a puppy. Whenever mom Natalie Ellenburg would return home from work, he would politely ask her for the spare change she has on her and diligently put it in his savings jar.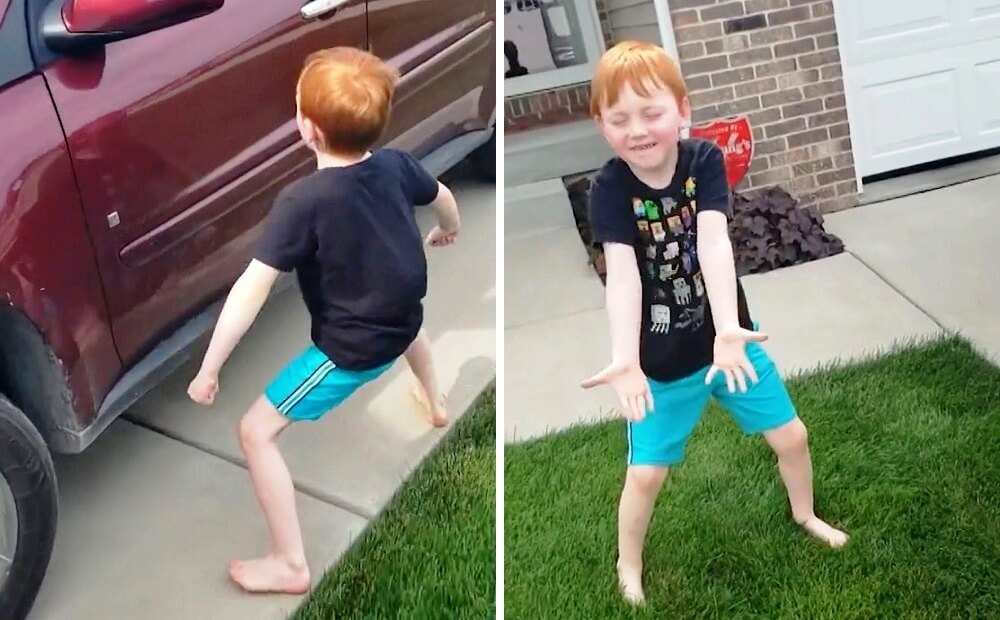 Related Post: UPS Driver Sees Dog Getting Dumped, "Delivers" Him To Safety
Xander had even stopped spending on sweets and goodies because he desperately wanted a puppy of his own. When his grandparents heard about his endearing struggle, they decided to visit their wonderful grandson and make his wish come true!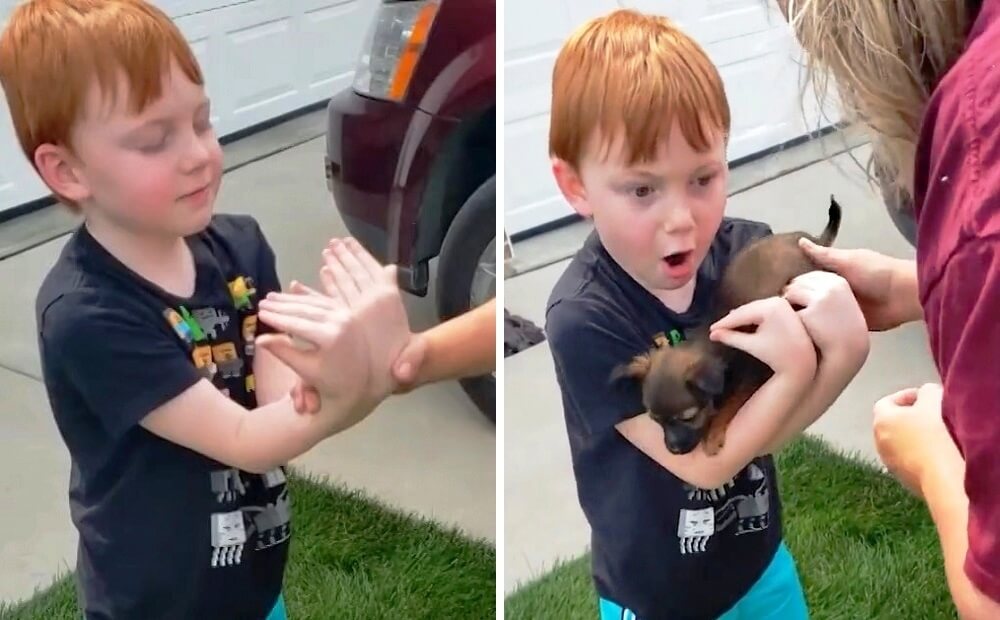 In this video, we see Xander happily running out of the house the moment he sees his grandparents' car. As he runs to the car door to greet them, Grandma asks him to close his eyes and stretch his hands out for a "gift". The boy is all smiles as he waits for Grandma's present, but his eyes open in absolute shock when he sees a cute little puppy placed in his arms!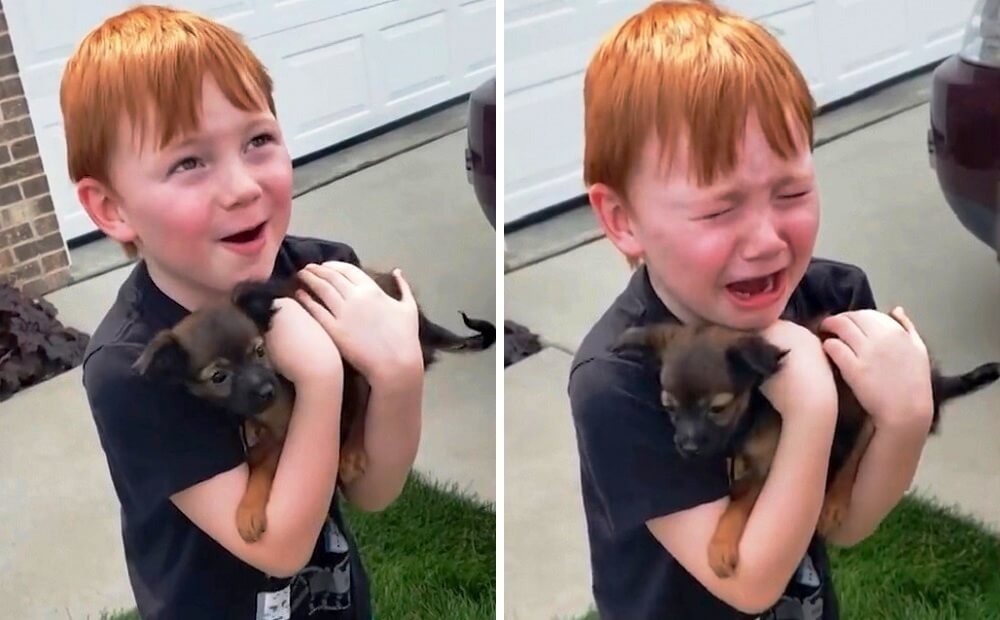 Xander tries to smile gratefully for Grandma but he couldn't contain his emotions for long. The overwhelmed kid ends up crying happy tears as he adorably holds his cherished puppy. We wish Xander many joyful and adventurous years as he makes memories with his furry buddy!
Click the video below to watch Xander's heart-melting reaction as Grandma gifts him his very own puppy!
Please 'SHARE' to pass on this story to a friend or family member