Samuel Flores was driving past the Dallas Fort Worth National Cemetery when he saw a forlorn-looking Great Pyrenees sitting quietly by the side of the road. He got curious and decided to check on the dog – but was horrified to discover the truth. The poor dog was actually standing guard over the dead body of another dog, who had passed away after being hit by a car.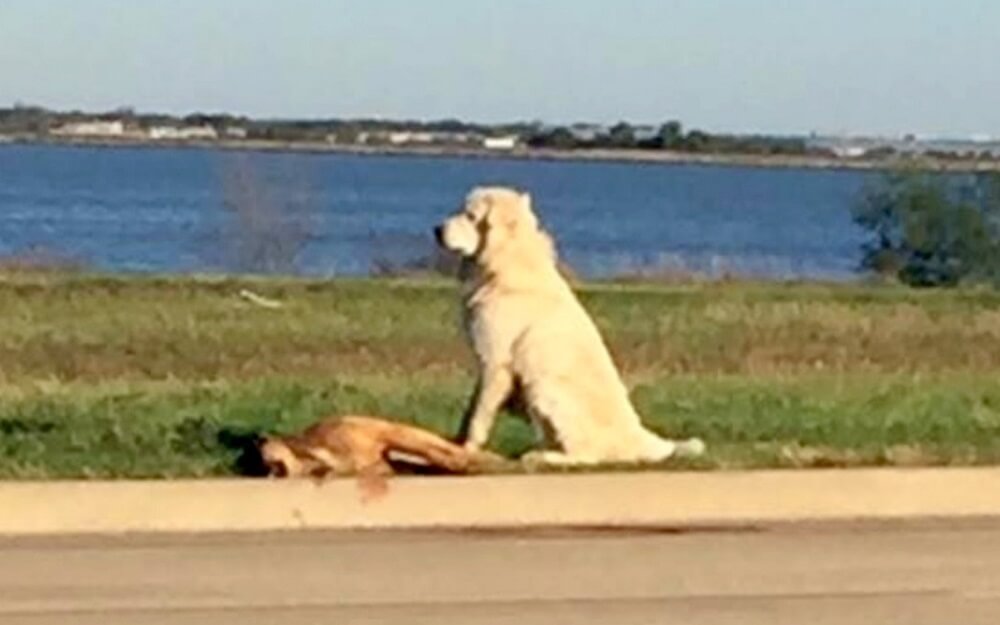 When animal rescuers Jessy and Julie Fennell arrived at the scene, the dog refused to leave the body of his deceased friend. Instead, he begged the rescuers to revive his lifeless buddy. He was drooling from stress, and would whine and lick the wounds on the corpse. It was apparent that the dog had desperately dragged his dead friend's body off the street and placed it on the grass to "keep her safe".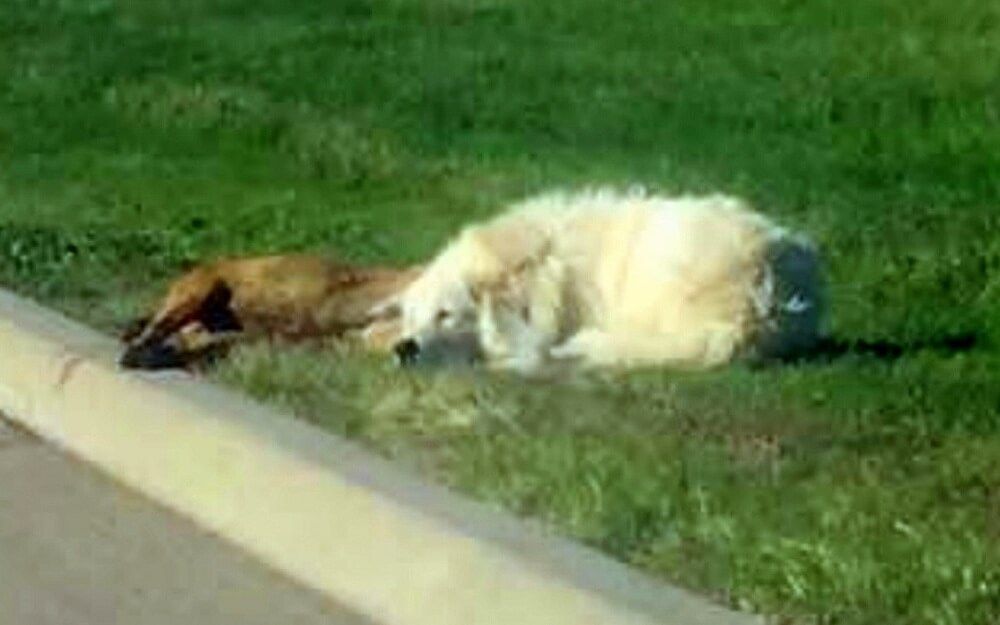 The rescuers eventually managed to coax the dog to come with them, and arranged a respectful disposal of the corpse. It was later found that the surviving dog was 3-year-old Brian, and his deceased friend was his lifelong bonded companion, Marley. Their owner claimed that the 2 dogs had escaped the house after someone left the garage door open, which eventually lead to 1-year-old Marley's tragic death.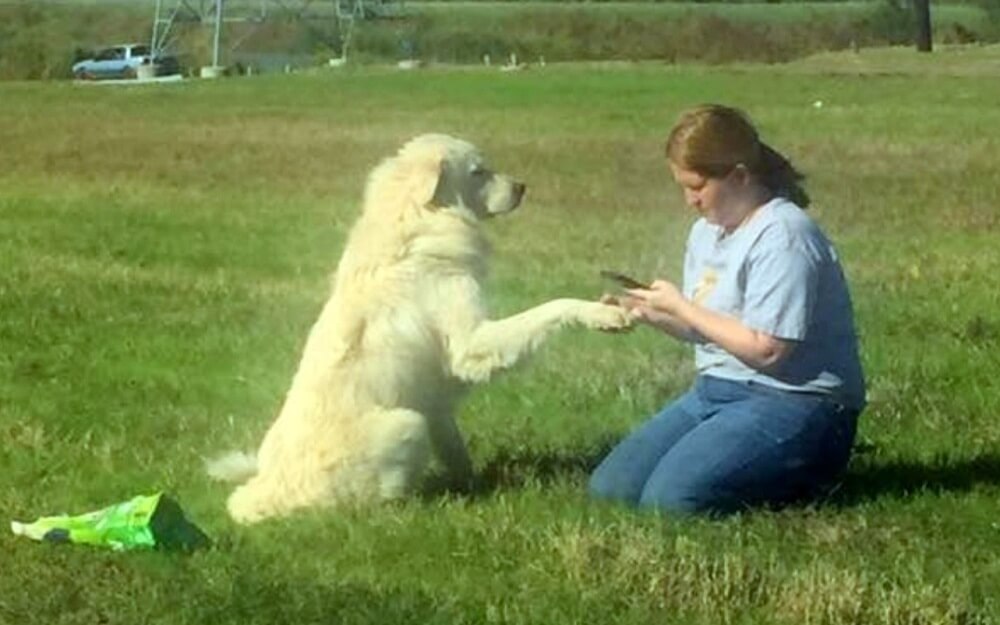 The entire community has been left overwhelmed by Brian's unflinching dedication to Marley. It has reminded everyone of a dog's capacity to love and serve faithfully against all odds. Brian is having a hard time coping with his loss now, but his family is trying their best to console him. We pray that this heartbroken boy finds his strength again soon.
Click the video below to watch how Brian's unwaveringly protected his deceased friend for hours.
Please 'SHARE' to pass on this story to a friend or family member