A Golden Retriever was the best of friends with a pregnant Husky. They were always together, and once she gave birth, that didn't change.
Now instead of just having his Husky friend, he had three new tiny Husky friends!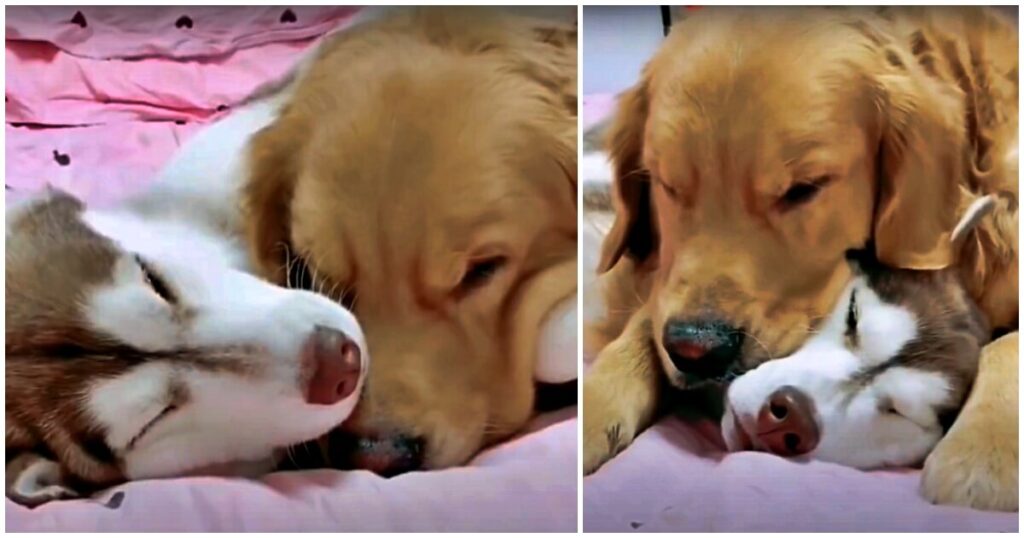 They weren't sure how the Golden would react to the newborn puppies, but it went better than expected. The Golden stepped in as their father figure, and was extremely gentle with them.
As the pups crawled all over him and nibbled him, the Golden sat there very patiently and even groomed him.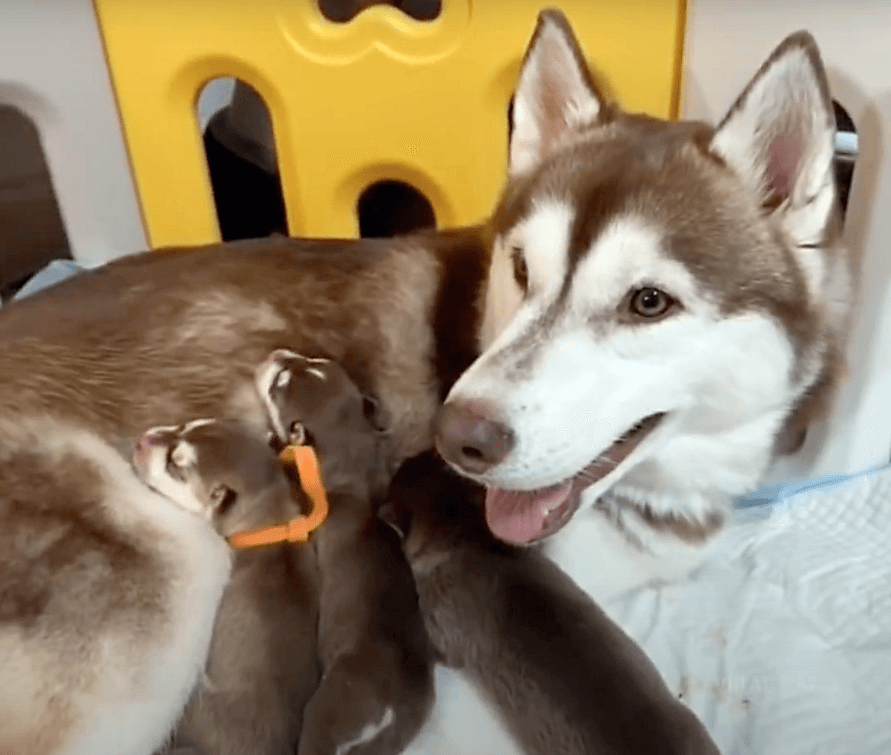 They spent a lot of time together and even cuddled with each other.
And of course the Golden "dad" and Husky mama are still the best of friends! The Husky is very grateful that her Golden best friend has stepped in to help care for her newborn pups.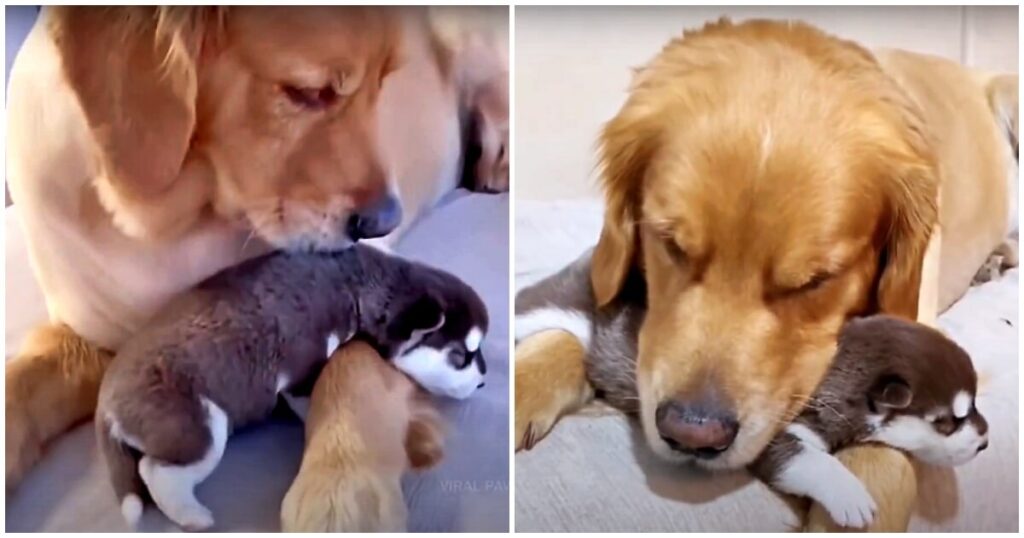 Watch the Golden meet his best friend's puppies for the very first time in the video below:
Please 'SHARE' to pass on this story to a friend or family member