After a devastating earthquake in İzmir, Turkey, many were left helpless among the destruction. Saving the humans in danger was no problem for Turkey's Search and Rescue Association, but there were some smaller creatures that were easy to miss. If it weren't for a rescue dog named Bob, a sweet cat might not have survived.
Bob the German Shepherd is a part of the search and rescue team, and he excels at his job. He was able to sniff out the scared kitty with no problems, allowing his humans to rush to the feline's rescue. What a good boy!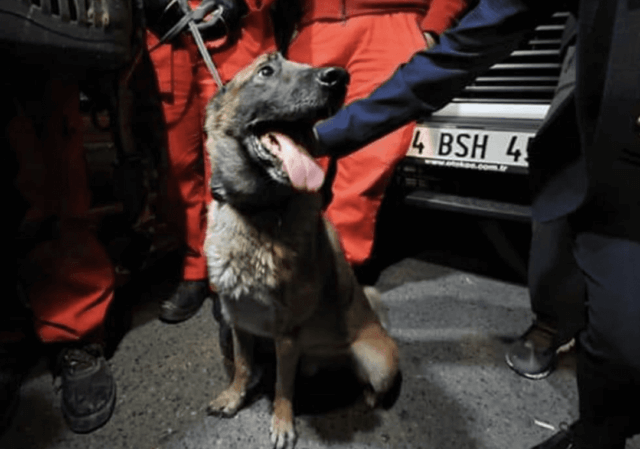 Bob to the Rescue
The search and rescue team looked for survivors near a two-story building that had collapsed. There, the poor cat was stuck beneath the rubble caused by two collapsed floors, so it was crucial for Bob to sniff the cat out in a timely manner. Bob located the feline 30 hours after the earthquake came through Turkey. With the help of his team, he was able to pull the cat out of the rubble.
Thankfully, the cat was alive and only suffered minor injuries. However, she was terrified though. As rescuers picked her up, she trembled from head to toe uncontrollably. It was a traumatic experience that no animal should have to live through. But after she was brought to safety, it was reported that rescuers also found another cat and a bunny in the same area.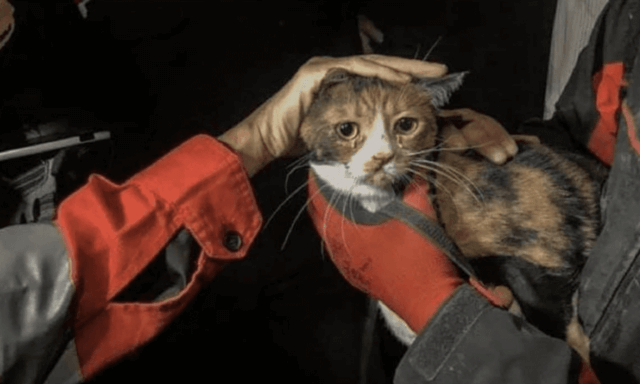 A Hopeful Kitty Heads Home
Ironically, the cat's name is Umut, which means hope in Turkish. There's no doubt that this cat had plenty of hope during this difficult situation. Right away, the cat was given immediate medical care, which revealed that she only had minor injuries. Then, she was returned to her human as soon as possible, but she trembled as rescuers held her and handed her over to her mom.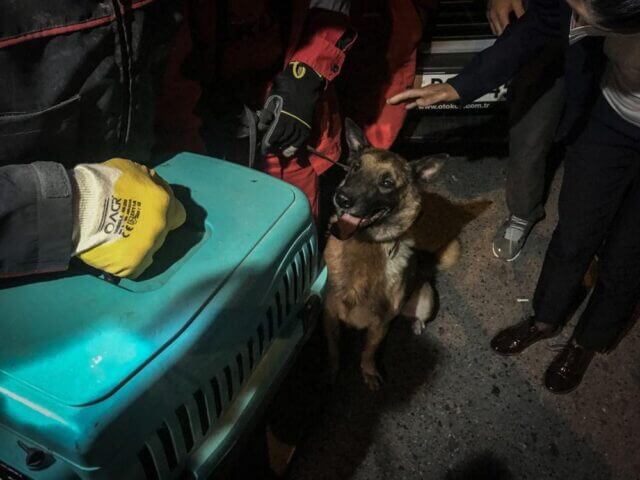 Throughout the whole exchange, Bob sat proudly beside Umut to make sure she stayed safe. Umut's mom reached over to pet Bob as a thank you, but she seemed hesitant around the brave police dog. Even so, she's incredibly grateful for his hard work that saved her cat's life.
Cats and dogs might be portrayed as rivals by the media, but they always seem to be there for each other when they need it most. Thanks to Bob's dedication and quick thinking, Umut arrived home safe and sound. Brave dogs like him deserve all the praise in the world!
Please SHARE to pass on this story to a friend or family member.