Great Dane brothers Vito and Bambino made friends with their new neighbor, a chocolate Lab named Giuseppe. They always loved seeing each other, but of course a fence separates them.
Peeking over the fence is no issue for these two tall pooches. Vito is able to stand up straight and place his two front paws on the top of the wall and look over it with ease.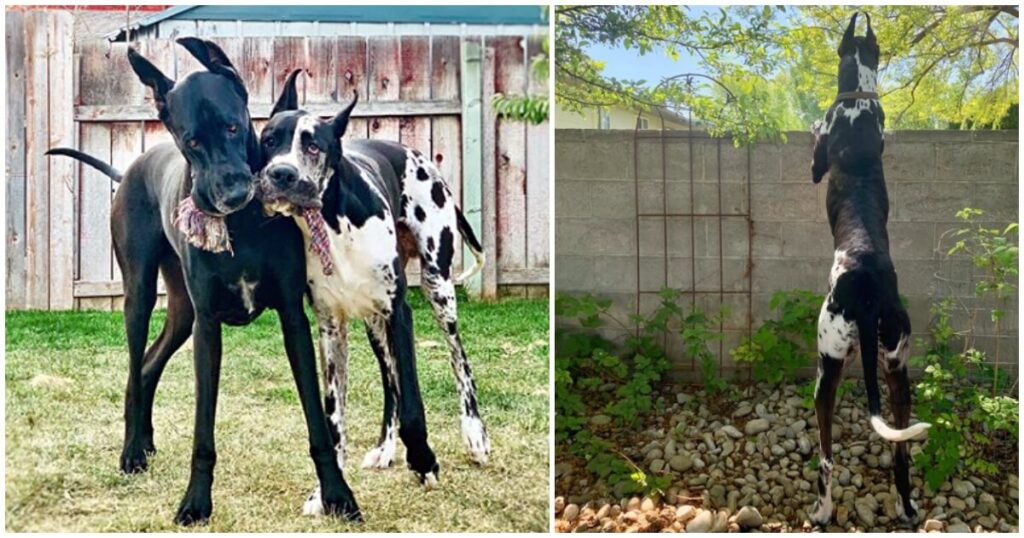 But this has proven to be an impossible feat for his doggy friend Giuseppe who is much too short to see over the fence. Giuseppe would constantly try to jump as high as he could to see over the wall, but to no avail.
Giuseppe's owners knew that he loved visiting with Vito, so they came up with a brilliant idea to help him out.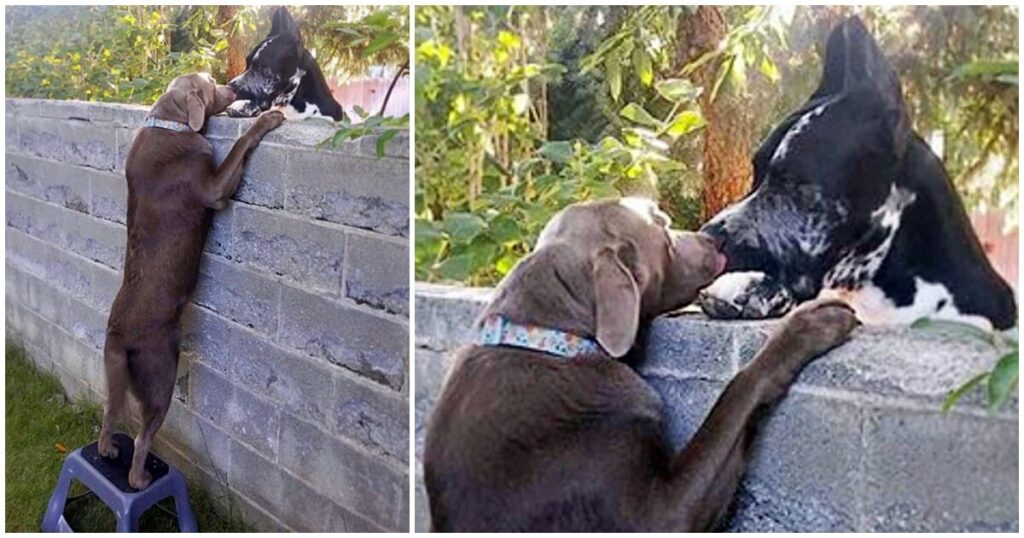 They gave Giuseppe a step stool to stand on so that he could peek over the fence and greet Vito, and it worked! Giuseppe's humans snapped a photo of the heartwarming moment and sent it to Vito's parents, who loved it just as much.
The two best friends now visit each other whenever they'd like and even go on walks together.
Click here to follow Vito and Bambini on Instagram.
Please 'SHARE' to pass on this story to a friend or family member