One day, Sara Moran found a dog dying after being run over by a car on the streets of Peru. Being a big dog lover, Sara rescued the dog and spent sleepless nights nursing him back to health. But when she realized the dog had become paralyzed due to his injuries, she unwittingly ventured on a path to becoming the guardian angel of the sick and injured dogs in her city.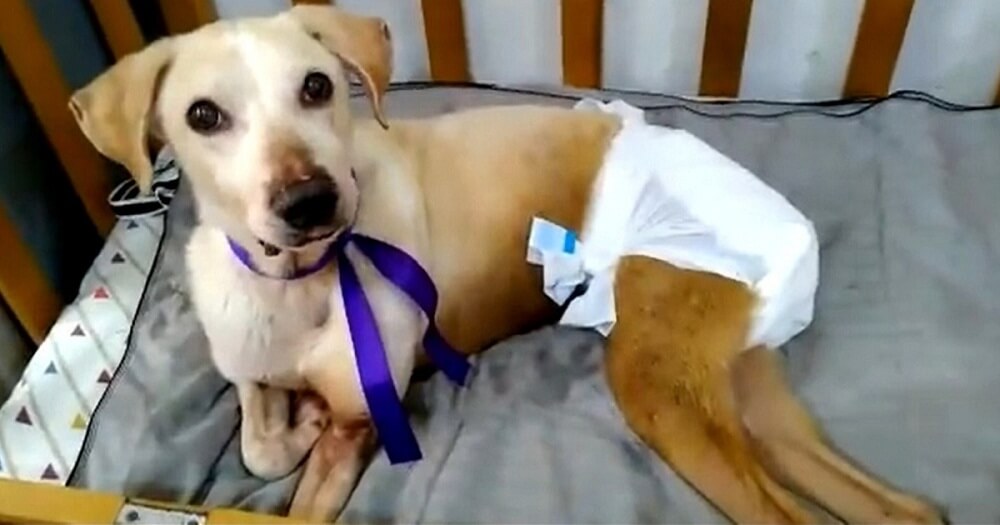 Once Sara became aware of the troubles faced by the sick and homeless dogs in the community, she began rescuing them one by one and bringing them home. Over the next decade, she salvaged the lives of several hurt and broken babies from the streets. When she found herself living with over 70 rescued dogs in her small home, she finally decided to turn her home into an official sanctuary for dogs!
Called "Milagros Perrunos" (which translates to "Miracles Dogs"), Sara now provides shelter and medical care to hundreds of dogs. She specializes in caring for paralyzed and amputated dogs, and has fixed many of her rescues with doggie wheelchairs. She has also taken in quite a few victims of abuse and mistreatment.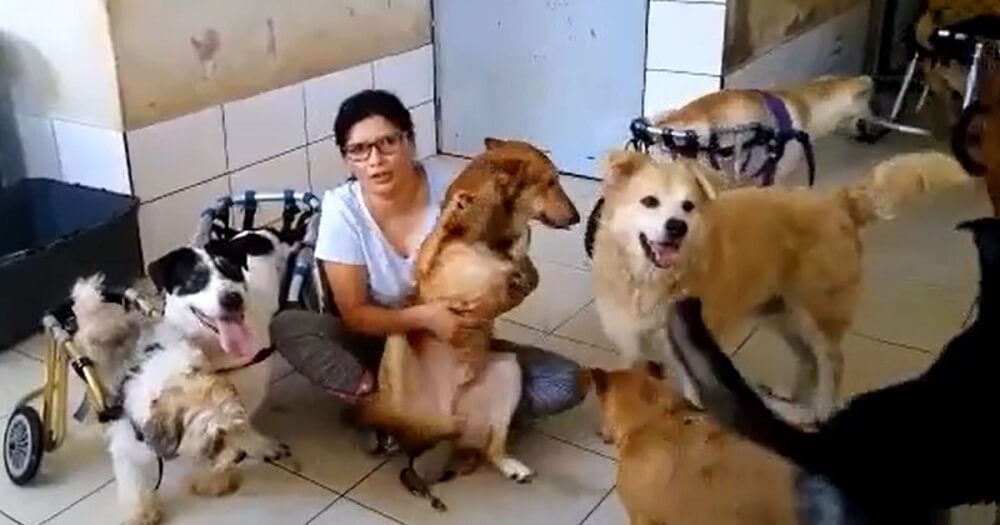 Every day, the selfless woman spends hours feeding the disabled dogs and changing their diapers. Sara has installed cozy baby cribs in her home to ensure the paralyzed, sick or recuperating dogs live in maximum comfort.
With the help of her brilliant volunteers, she takes the dogs to the local beach and lets them play and jump around like the happiest dogs! As these dogs thrive under Sara's care, it's no surprise that many of them get adopted into good homes despite their physical setbacks!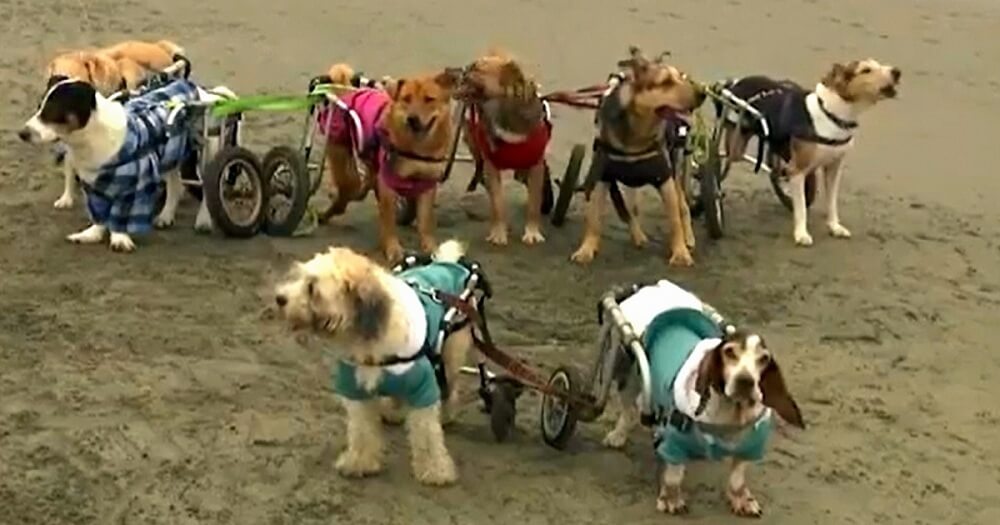 Sara is unwavering in her determination and dedication to give the downtrodden homeless dogs a better life, and that makes her a real-life superhero. We are bowled over by her compassionate crusade and her passion to fix the "broken" animals. She's an exemplary role model and we wish her the best of luck!
Click the video below to watch how Sara has transformed the lives of many broken dogs with her noble mission.
Please 'SHARE' to pass on this story to a friend or family member