Losing a dog is a heartbreaking situation that only a true dog lover can understand. Dogs are a part of our family, and they are like our own furry children. All they want to do is show you how much they love you, which is the purest, most beautiful thing in the world. So, of course, many dog lovers believe that dogs go to heaven or that they watch over us. Luckily, a beautiful photo of a cloud confirms that this theory is accurate.
When we relax, we often find ourselves staring at the clouds, trying to make sense out of their silly shapes. Clouds are a part of nature that we have no control over, but sometimes they really do look like unusual shapes. So, when a photo of a dog-shaped cloud suddenly gained popularity, it made cloud watching seem a lot less silly.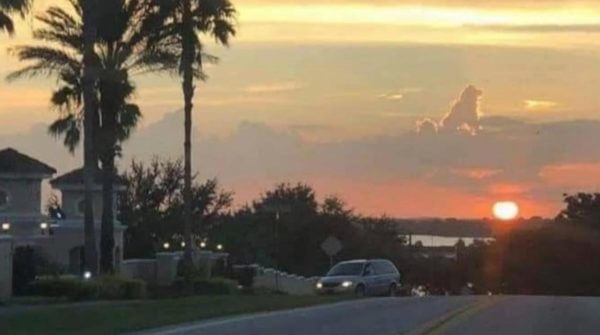 During a beautiful sunset, a cloud shaped exactly like a dog appeared. While some clouds look different for different people, the cloud in this photo is shaped like a dog without a doubt. It is a beautiful reminder that even after our dogs cross the rainbow bridge, they are still loving us and watching over us.
Dogs in the Clouds
Ever since this photo gained popularity, more and more people have been sharing photos of beautiful dog-shaped clouds. Some are more distinguished than others, but regardless of how they look, it is amazing how many times dogs have appeared in the clouds.
This cloud looks like a dog running and playing happily. Perhaps he's even chasing a cloud squirrel: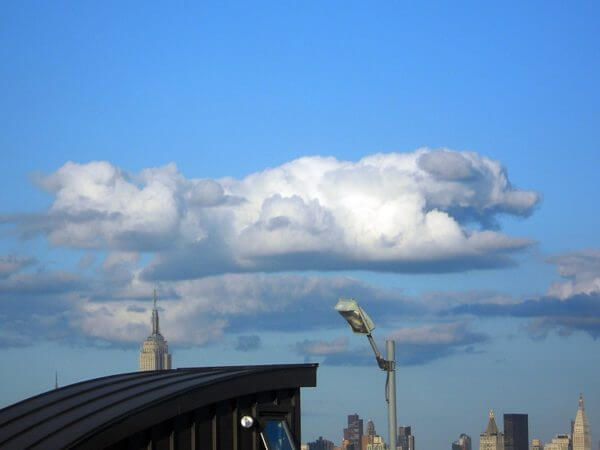 Cloud dogs seem to be able to come in all sorts of shapes and sizes. This one looks like a small Yorkie peeking out from the trees: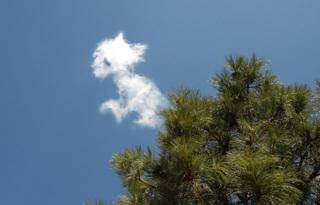 Finally, this is another one with a beautiful sun in the background. But this time, the dog seems to be leaping toward that sun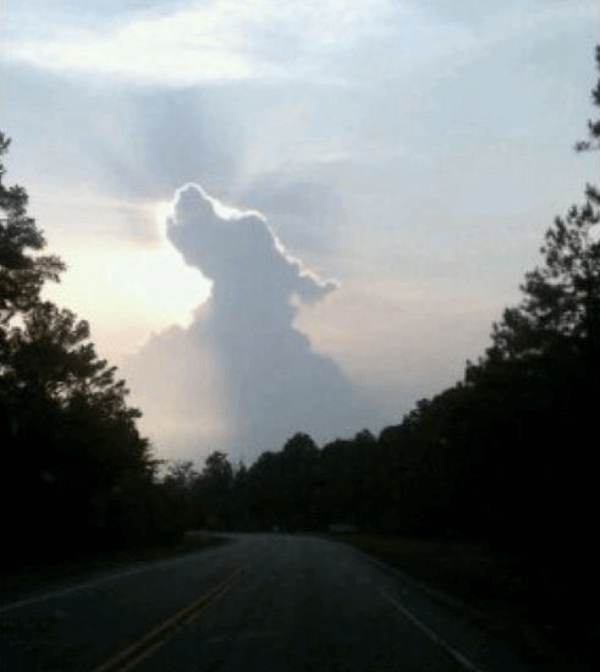 Regardless of how clear the shaped cloud is, by seeing these clouds in person, it almost seems as if it's some sort of sign. We all have dogs that we miss very much, so it is amazing to think that these beautiful clouds could be a way for our dogs to speak to us.
Whether this is a magical sign or just a coincidence, it is a heartwarming sight to see. It reminds us that our dogs love us very much whether they're with us today or not. So, next time you're relaxing outside, take the time to look at the clouds. What you see might just surprise you or even make your day.