Dogs are known for their natural ability to catch balls and enjoy playing fetch. In a recent Major League Baseball (MLB) spring training game between the Los Angeles Dodgers and the Kansas City Royals, one lucky dog proved to be the star of the show by catching a home run ball.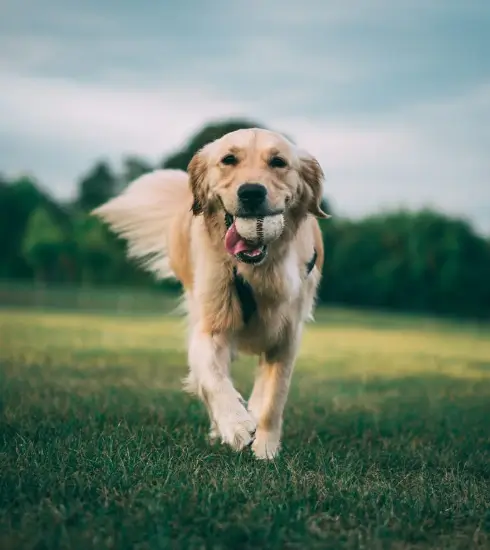 During the seventh inning of the game, Dodgers prospect Michael Busch hit a home run that sailed over the left field wall and into the stands. Fans quickly jumped up and scrambled to catch the ball, but a furry fan proved to be the lucky one.
A dog catching a home run ball is an all-time wholesome moment pic.twitter.com/u3UXeH0T2c

— Jomboy Media (@JomboyMedia) March 25, 2023
The cute dog caught the ball in its mouth and hung on tight to its prized possession. The sports commentators couldn't believe what they saw and exclaimed, "Did the dog catch that? Yeah, how about that!"
The crowd was delighted by the unusual sight, and the dog's owner, dressed in a K-9 Dodgers jersey, proudly held up the ball for the cameras. It's every baseball fan's dream to catch a home run ball, and this dog was certainly the envy of the crowd.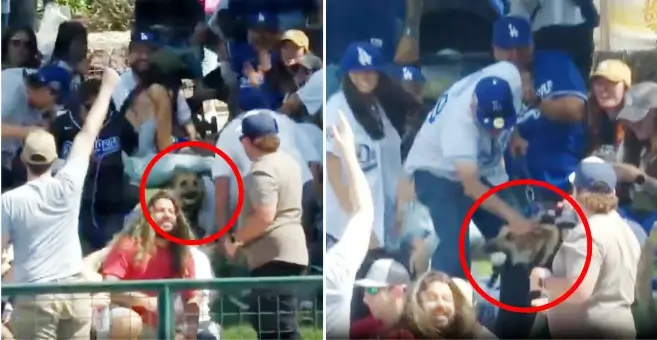 Although it's not the first time a dog has caught a home run ball, as one caught by the New York Mets' Francisco Lindor in October, it was still an incredible and heartwarming moment for all to witness.
To the dog, catching the ball was just another day's work, and it ultimately gave it up to its owner. The commentator joked, "It's a chew toy now."
A doggo is going home with Francisco Lindor's home run ball tonight 🐶 pic.twitter.com/MJqcAE8G1Z

— SNY Mets (@SNY_Mets) October 5, 2022
Congratulations to this good boy for living the dream and catching a home run ball! If you love dogs and amazing news, please share this story. ⚾️🐕