Sherry Lankston from Seattle, Washington, knew the moment she saw Harvey's picture on Facebook that the unique Husky with a crooked smile was meant to be a part of her family. Harvey had a rough start in life and was rescued from the desert with two other Huskies. His deformity may have been caused by a bite to the face when he was a puppy, but it causes him no issues and only adds to his charm.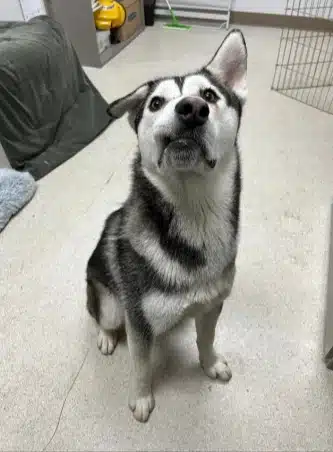 Harvey had been up for adoption at the San Diego Department of Animal Services for months, but nobody was interested in him until Joy Ottinger, a lieutenant with the department, shared his picture on Facebook. Sherry saw the post and immediately knew that Harvey was her dog.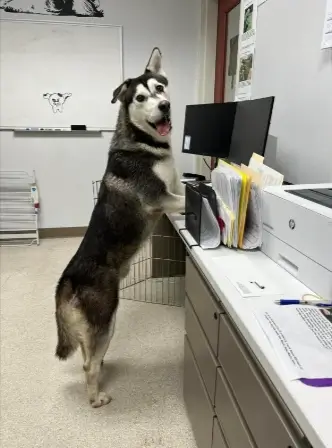 Despite the 1,250-mile distance between them, Sherry was determined to adopt Harvey. She and her family embarked on a three-day road trip to San Diego, camping along the way with their dog, River. When they arrived, Sherry and Harvey hit it off immediately, and it was love at first sight.
The family made the long journey back to Seattle, and Harvey quickly adapted to his new surroundings. Sherry hopes their story inspires others to consider adopting dogs from shelters, including those who might have unique physical characteristics. As she puts it, "that wonky dog in the corner could be their best friend."