Learn about the heartwarming story of Carson, a Pit Bull who wouldn't leave his corner in a dog shelter. Dog shelters can be overwhelming for dogs as they are noisy, chaotic, and sparsely furnished. Carson was surrendered by his family due to skin allergies and was clearly disturbed in the shelter environment, shaking violently and refusing to move.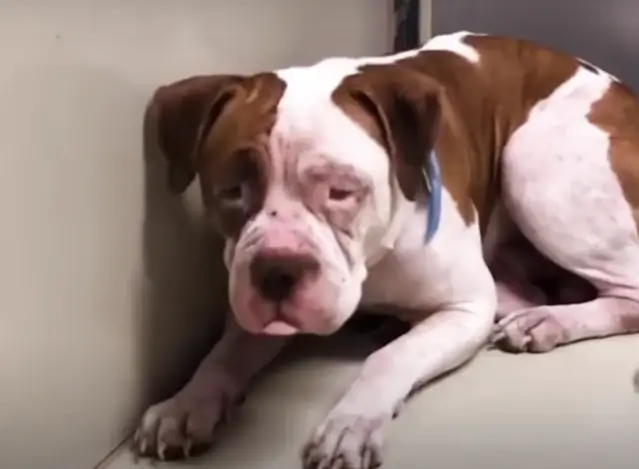 Fortunately, Lauren, a volunteer with Philly Bully Team, heard about Carson and decided to take him home. She knew that he needed to feel secure to thrive, and Carson was grateful to her from the moment he saw her. They were a perfect match, with Lauren providing the constant attention that Carson required.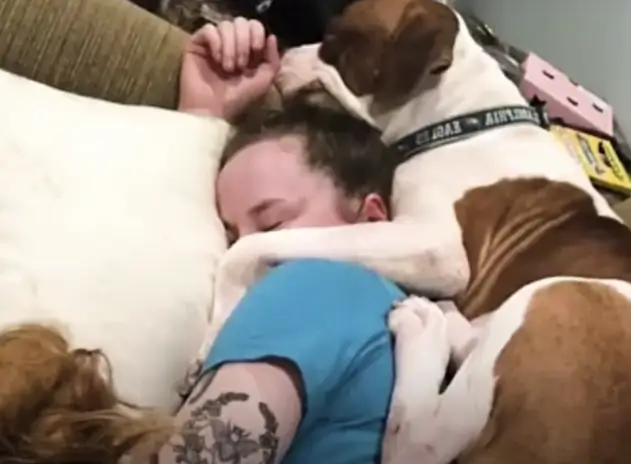 Lauren realized that they were a match made in heaven and informed the rescue group that she wanted to make the adoption final. Carson is overjoyed to be reunited with Lauren and won't leave her side, even when she needs to work from home. Despite being obstructive at times, Lauren is happy to have Carson as her companion.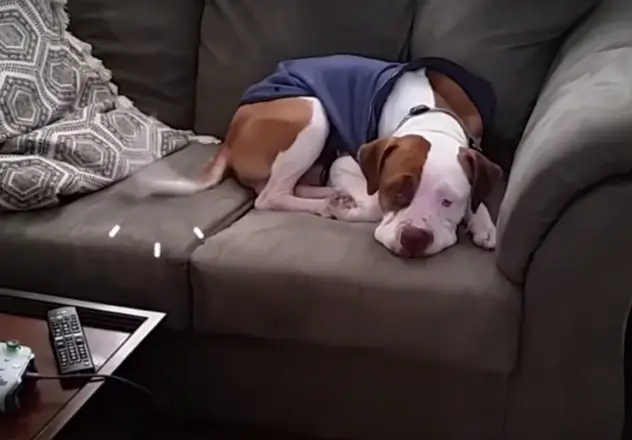 Carson's favorite pastime is snuggling, going for walks, and seeking out the best sticks. When he's out on walks, his entire body wags with happiness. It's heartening to see how Carson has gone from being terrified and shaking to a happy boy who loves nothing more than curling up with Lauren on the couch.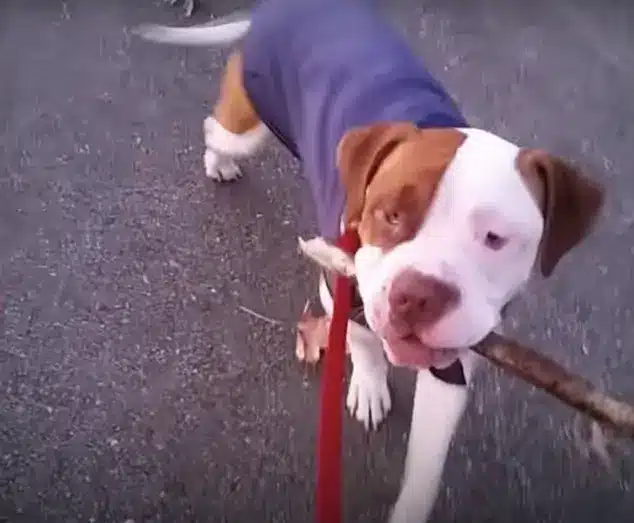 Watch the video below to see Carson's incredible transformation and share his story with your friends and family. We love happy endings and know you will too!