Marlee, a stunning brindle Boxer/Mastiff mix, and her owner Lizbeth have always been inseparable since Marlee was a puppy. They have been on many adventures together, but their most recent escapade turned into a nightmare when their car hit a snowbank after sliding on black ice, causing Marlee to panic and escape through the back window.
Unfortunately, Lizbeth was unable to keep up with Marlee as she dashed off into the snow. This was no ordinary snowstorm; it was a historic blizzard that brought record-breaking amounts of snow to Big Bear, California. For Marlee, who had never seen snow before, it was a challenging situation to be in.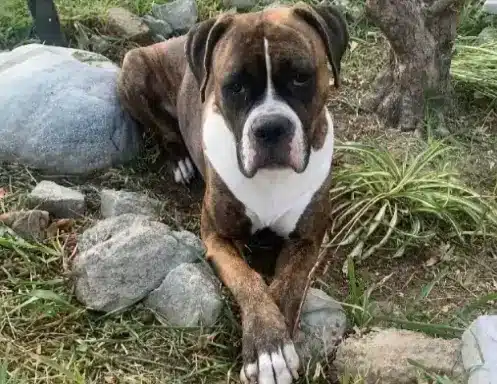 Lizbeth and her family posted flyers all over the community and on Facebook in the hopes of finding Marlee. After weeks of searching, they were losing hope of ever seeing their beloved dog again. Marlee had to fend for herself in the freezing temperatures and deep snow, making the situation even more dire.
Thankfully, a picture of a super-skinny Marlee surfaced on a Facebook page, giving Lizbeth and her family a sign of hope. A Ring camera later captured Marlee visiting the house of Jenny Sheldon every night around 8:30 pm. They started leaving food out for her, but Marlee was too quick to catch.
With the help of some fellow dog-lovers, Jenny's son James followed Marlee's paw prints in the snow while wearing snow-shoes. He was eventually able to coax Marlee with some chicken and bring her into the house where she was showered with love and given plenty of food.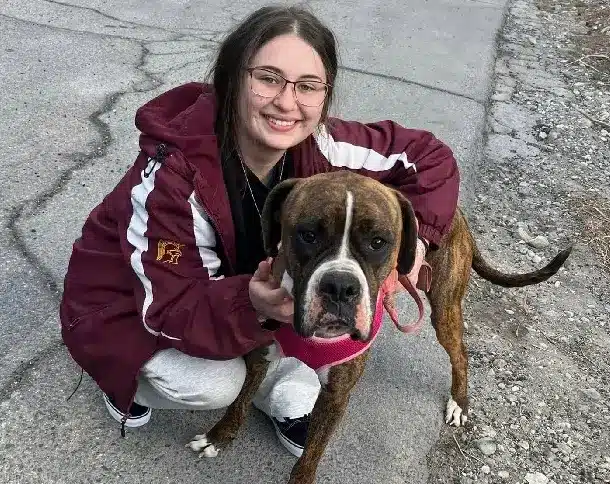 After the storm had passed and it was safe to go down the mountain, Lizbeth and Marlee were finally reunited. It was a joyous occasion that defied all odds. Marlee had survived 19 days in the harsh elements, and thanks to the help of the community, she was home safe and sound.
In conclusion, Marlee's story is a testament to the resilience of dogs and the power of community. With perseverance and the right resources, anything is possible.