Golden Retriever, Buddy, is a devoted and protective big brother to his newborn human sibling, Nathan. Despite being used to being the youngest in his large family, Buddy immediately took to the new arrival and wants to be by his side at all times. His family posted a heartwarming YouTube video of Buddy's interaction with Nathan, which quickly went viral.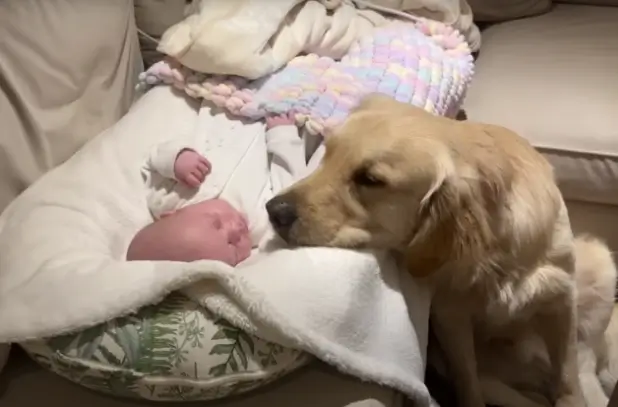 The adorable video shows Buddy resting his head beside the sleeping baby, not wanting to take his eyes off him. Even when Nathan's mother is feeding him, Buddy is close by, making sure everything goes smoothly. Buddy has a special bond with the baby and refuses to leave his side, while his other canine siblings also show affection towards the newest family member.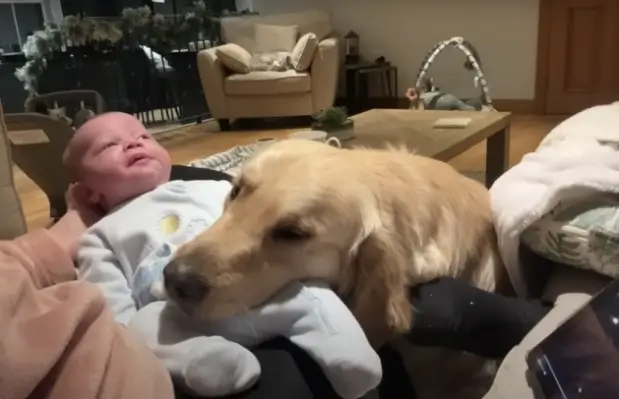 Golden Retrievers are known for being excellent family pets, and Buddy is a prime example of this. He's a calm, gentle, and nurturing pup, making him the perfect big brother for Nathan. Since Buddy is the youngest canine in the family, he will get to grow up alongside the tiny human. Nathan will have a loyal best friend by his side for many years to come, and that's a wonderful thing for any child to experience.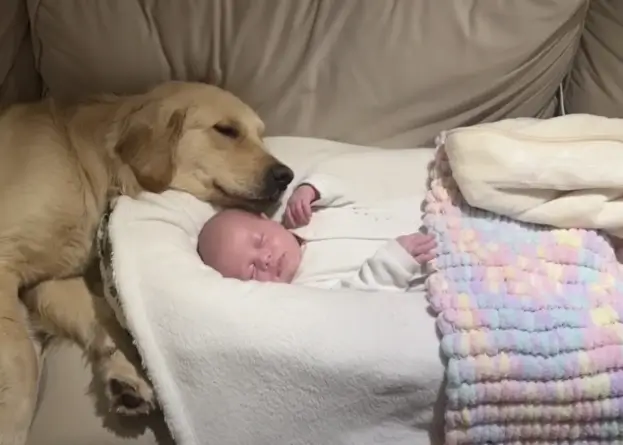 Buddy's family wrote in a YouTube caption that all of their dogs seem to go into a "little fluffy protector mode" around Nathan, and it's as if they each take turns on duty. They can't help but wonder what they say to each other. Nonetheless, Buddy's unwavering commitment to protecting his baby brother is a beautiful example of the special bond between dogs and humans. >>… RELATED POST: Golden Retriever 'Plays' Wind Chimes Every-Day And 'Sings Along' To Them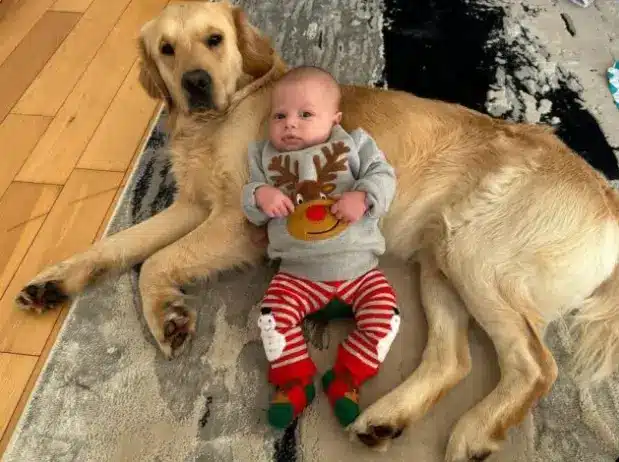 Watch the Adorable Video Here: