Meet Butter, a sweet Beagle who was rescued by a caring foster mom along with her litter of seven adorable puppies. Butter had lived her entire life in a breeding facility, and as a result, she was extremely timid and had trouble making eye contact with people. Upon arriving at her foster home, Butter was so scared that she hid beneath the furniture and was afraid to face the world.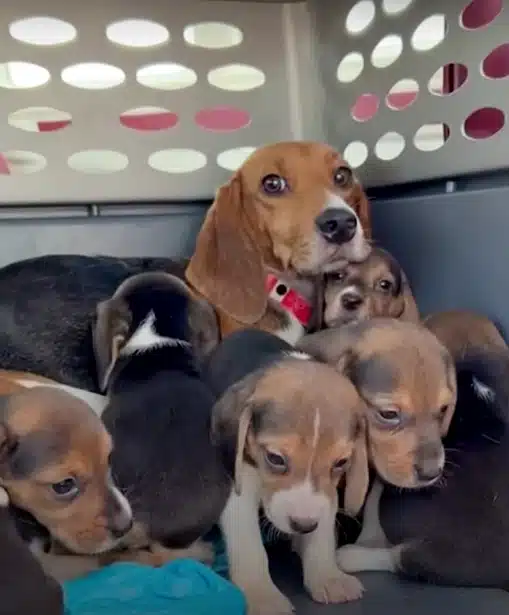 Fortunately, Jasmyne, the foster mom's 100-pound deaf dog, loves puppies and quickly became attached to the little Beagles. While Butter was still adjusting to her new surroundings, Jasmyne took on the role of their nanny, providing them with plenty of cuddles and playtime. Although Butter was initially hesitant, she soon learned to trust Jasmyne.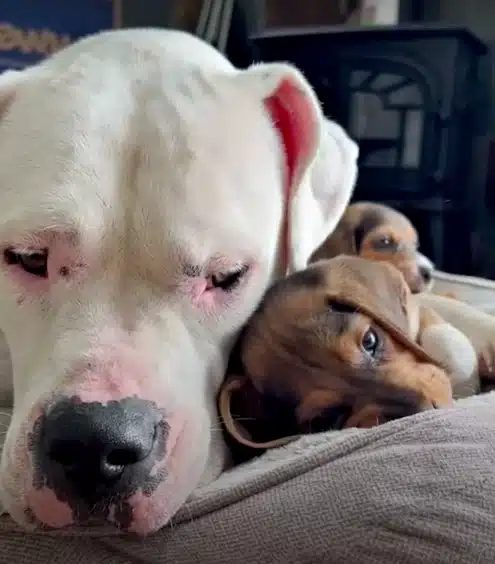 Jasmyne was a devoted caretaker who always kept a watchful eye on the puppies, knowing their whereabouts at all times. She happily allowed the playful pups to maul her with love, and every morning, she would check on them to make sure they were all accounted for. The story of Jasmyne and the puppies is truly heartwarming, a testament to the remarkable nature of dogs.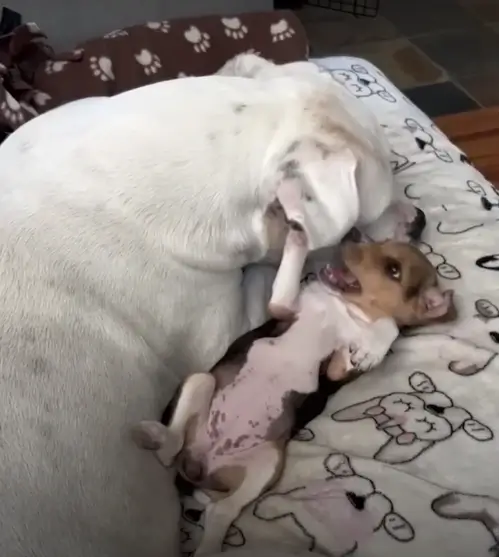 In summary, Butter's rescue story is a touching example of how a caring foster mom and her faithful companion, Jasmyne, helped a timid Beagle and her litter of puppies adjust to a new life outside of a breeding facility. It serves as a reminder of the incredible bond that exists between humans and dogs, and the amazing things that can happen when we open our hearts to them.
Please 'SHARE' to pass on this story to a friend or family member