Harley, a six-year-old Goldendoodle, is a certified therapy dog with a heart of gold. He has brought joy to many with his visits to care centers, libraries, and by being a loving companion to his cat sibling and grandkids. But on a fine summer day in Culper, Virginia, Harley became a hero when he spotted a fawn struggling to swim in the lake behind his home. Without hesitation, Harley jumped into action and encouraged the fawn to swim to safety.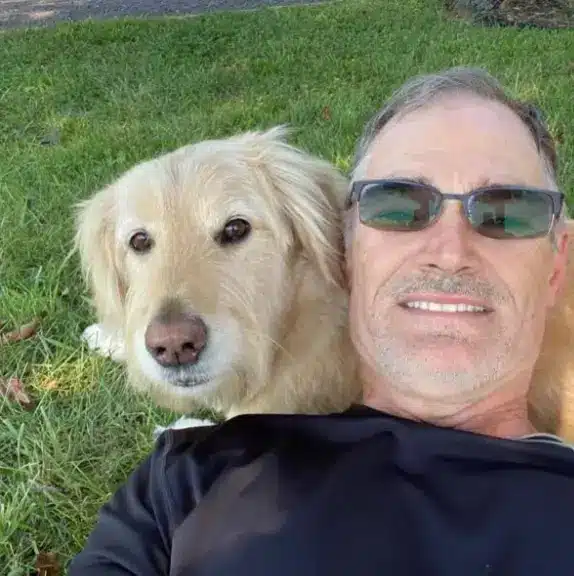 Ralph and Patricia Dorn, Harley's pawrents, were not surprised by their furry family member's heroic act. As Ralph put it, "We could tell right away, even as a puppy, he had such a good heart. He has always been like that with children and animals. He loves them all." Ralph shared the heartwarming moment on Facebook, where it went viral.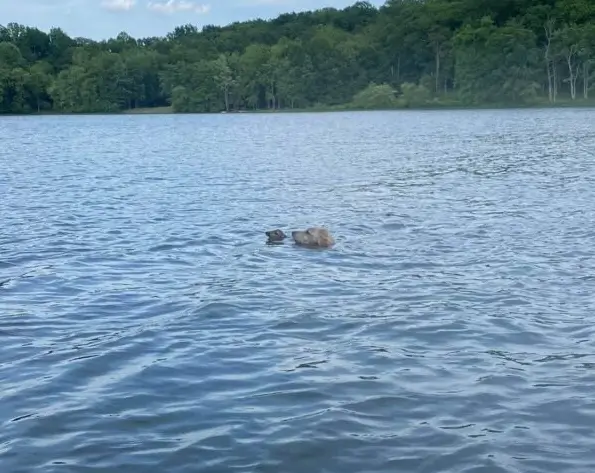 Harley stayed with the fawn until they made it to shore, and the mama deer was reunited with her little one. But Harley wasn't ready to say goodbye just yet. The following day, Harley was restless and kept running from window to window. When Ralph opened the door, they heard the bleating of a baby deer. Harley ran into the tree line and found the fawn, and they touched noses and sniffed each other before Harley calmly returned home with Ralph.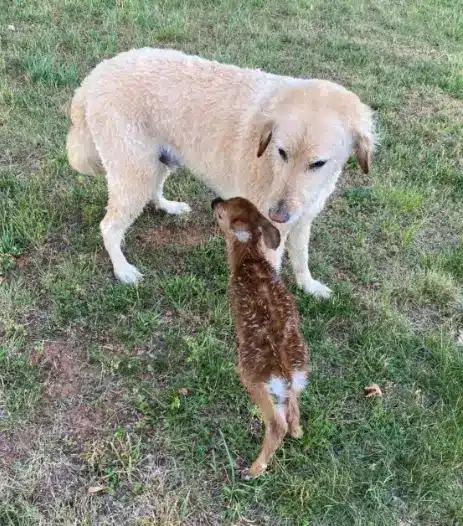 Harley's heroic act has touched the hearts of many on social media, and the Dorns have been overwhelmed by the love and support from the dog community. As Ralph said, "We're very happy that it has touched so many people and brought joy to so many as well." Harley's story is a testament to the kindness and selflessness that dogs can possess, and his golden heart will continue to inspire us all.