Mr. Fitzwater, a coal mine worker, noticed a stray dog hanging around his workplace. Initially, he didn't pay much attention to her until she started approaching him multiple times. Realizing that she must be homeless, Mr. Fitzwater decided to bring her home. The dog, named Sadie Kate, had been abandoned to fend for herself before finding her new home with the Fitzwater family.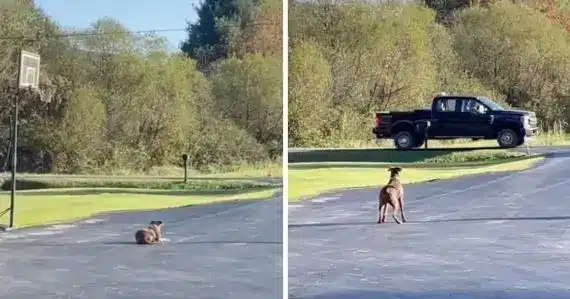 Every day, Sadie Kate waits patiently for Mr. Fitzwater to return from work. Sara Fitzwater observes how Sadie Kate sits in the driveway, eagerly waiting for her dad's truck to pull up. When he does return, their reunion is heartwarming and sweet.
This family and Sadie Kate are perfect for each other. The abandoned dog found someone who instantly fell in love with her, and now she has a loving home where she can be herself. It's a touching story of how a stray dog found her place in the world and a loving family.