House with a Heart Senior Pet Sanctuary's founder and director, Sher Polvinale, received a call that changed the lives of a 15-year-old dog, Bella, and her 13-year-old sons, Hudson and Ciroc. Their owner had recently passed away, and they were taken in by the owner's sister who couldn't keep them. Due to their aggression towards her other dogs and her husband's health challenges, the woman was planning on euthanizing them.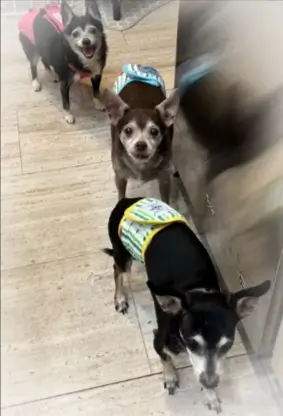 When Polvinale heard the news, she immediately asked the woman to cancel the appointment and bring the dogs to the sanctuary. The woman agreed, and the dogs were soon under the sanctuary's care. Although the trio was initially nervous, they soon started to settle in.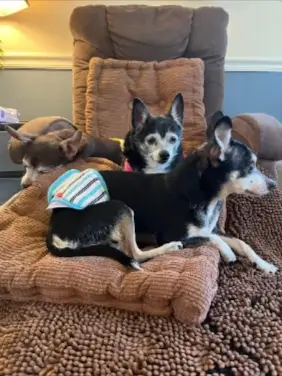 However, the dogs needed immediate medical attention. Bella had a serious enlarged heart and dental disease, Hudson had a bad heart condition, gallstones, and dental disease, and Ciroc had dental disease and an ear infection. The sanctuary is now relying on donations to provide them with the necessary care.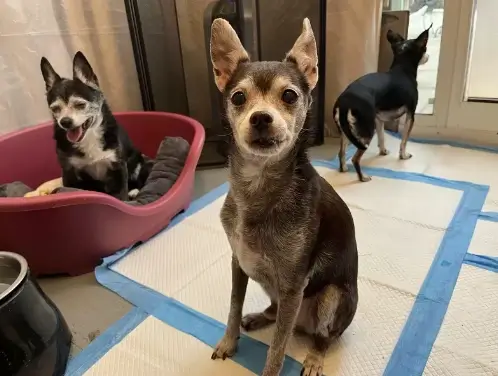 At House with a Heart, their motto is "Love lives here," and the staff intends to love and care for Bella, Hudson, and Ciroc for as long as possible. >>… RELATED POST: Man Skips Wedding To Rescue Dog Was Caught On Cam