Service dogs are valuable companions for people with medical conditions. They can recognize their owner's trouble and respond accordingly. These specially trained animals can fetch medicine or call for help, and they can be lifesavers.
A video that recently surfaced showcases the incredible actions of a service dog that came to the rescue of his owner. The video shows the moment an 11-month-old service dog named Koda responds after his owner has a seizure in a North Carolina grocery store.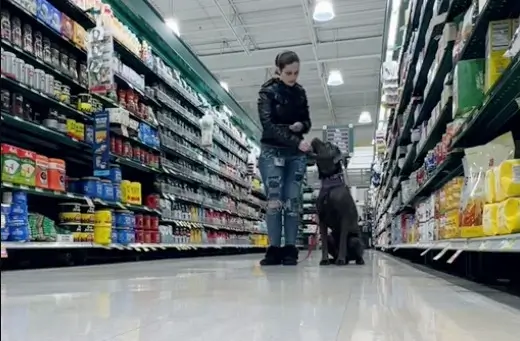 Amber Laudicina, Koda's owner, experiences seizures unexpectedly due to chemotherapy-related brain damage from battling a brain tumor in 2010. She trained Koda to recognize when she is having a seizure and respond accordingly.
Amber was shopping at her local Harris and Teeter supermarket when Koda sensed that something wasn't right. He barked in alert as Amber began to exhibit signs of a seizure. As she slumped to the ground, Koda stayed by her side, making sure she didn't get harmed.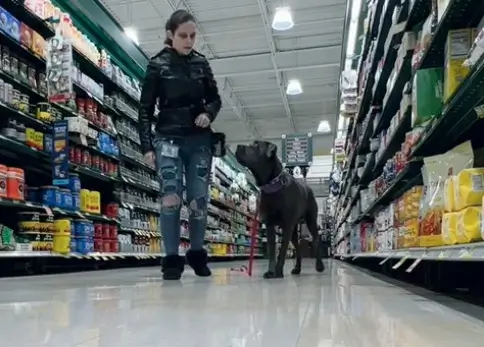 Koda barked, and an employee who was familiar with their situation recognized that something was wrong. The employee then took over and called for emergency help, while Koda patiently stood guard. Amber wrote that while Koda is still in training and his leash interfered with some of his tasks, he still "did very well."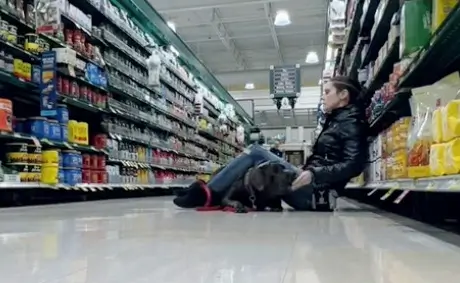 The video shows Koda responding to his first true emergency situation and "doing amazing." Amber praised the supermarket employees' actions, saying they went above and beyond with their response.
According to WXII, the assistant manager pulled out all the stops to help Amber. EMS arrived to check on Amber, but she did not need to go to the hospital.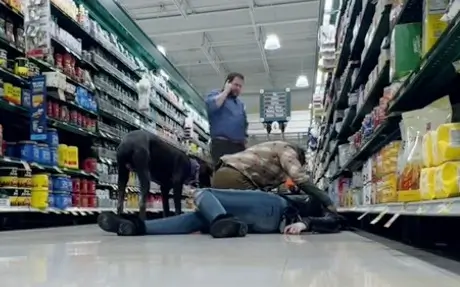 Amber has also set up a GoFundMe page to raise money to thank the manager for her life-saving actions. Service dogs like Koda are essential for many people with medical conditions, and their loyalty and bravery are inspiring. >>… RELATED POST: Soldier's Service Dog Joyfully Reunited With The Inmate Who Trained Him
Watch the video below:
It's not often a moment like this is caught on video, and it's remarkable to see Koda respond to his owner's health crisis in real time like this. It's a reminder of how viral service dogs can be to people who need them.