Being in the military takes a lot of strength, bravery and true grit. Some soldiers are away from their loved ones for months and sometimes even years at a time; When they finally return home, some suffer from Post-Traumatic Stress Disorder (PTSD) which affects their daily life.
There are many different ways to cope with PTSD. Some people take medications, others go to therapy, but one special way to cope is with the help of a service dog.
Service dogs, like this Yellow Labrador named Pax, help people with PTSD get through life one day at a time. They are there as a support system and to help these people feel whole again.
47-year-old veteran Sgt. Bill Campbell suffers from PTSD, memory loss, and has a major fear of crowds. But when he received Pax as his service dog, his whole life changed. Having a dog by his side has helped him cope with the horrible effects of war and has made his day-to-day life bearable again. The two of them share a very special bond that Bill is forever grateful for.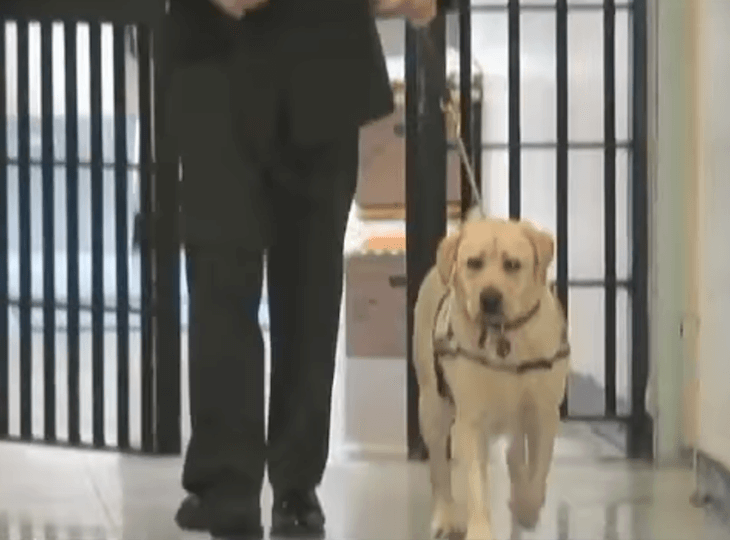 If it weren't for Pax's trainer, Bill might not be where he is today, so he wanted to find her and thank her personally. Pax's trainer was a woman named Laurie Kellog. Bill learned that Pax lived at Bedford Hills Correctional Facility where he was looked after by dozens of female inmates and a part of the service dog training program that they had.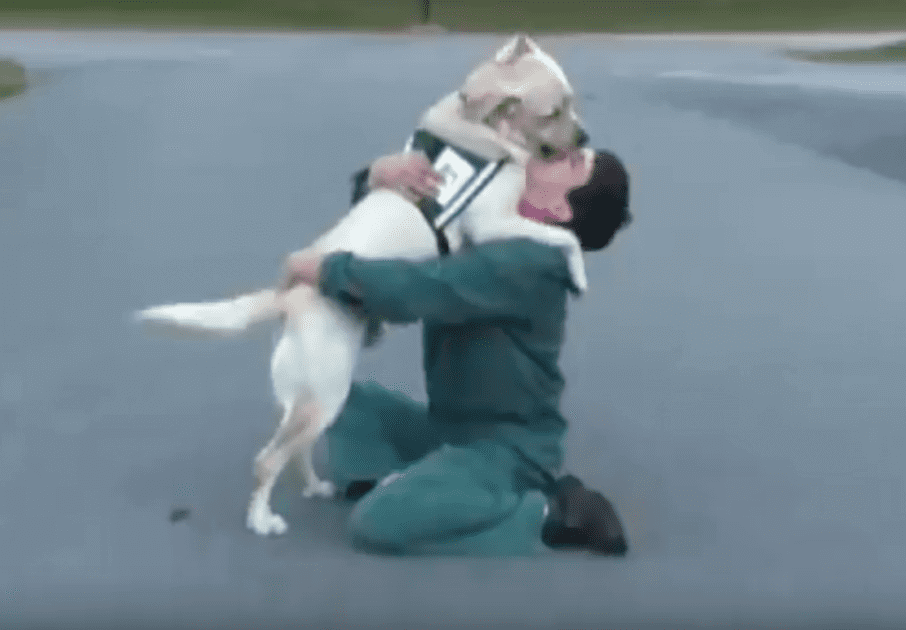 Laurie loved training Pax for PTSD because it hit really close to home for her. She, too, suffered from PTSD after years of domestic violence. Pax helped her live in the moment and not get caught up in the past; she felt safe around him. When Laurie found out Pax would be going to a soldier who also suffered from PTSD, she was beyond thrilled.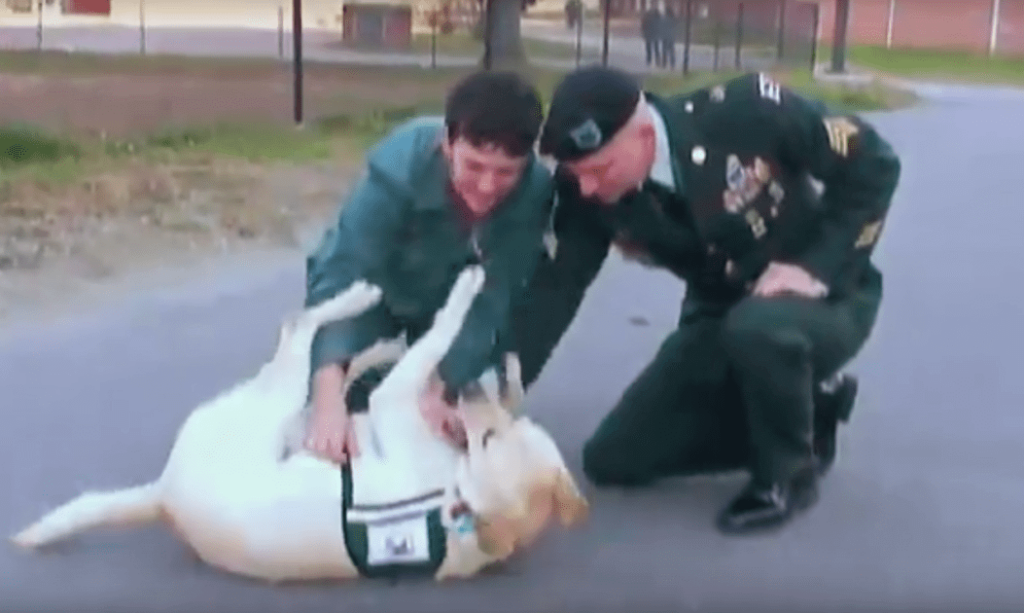 Bill traveled to meet Laurie so he could thank her in person for helping Pax become what he is today. Pax has changed both of their lives for the better, so it was a very special moment for the three of them to be together. It was obvious that Pax remembered Laurie; as soon as he saw her, he ran right up to her and gave her lots of kisses and tail wags!
Watch their heartfelt story in the video below: