When George was discovered by the landlord of an empty apartment building, he was in bad shape. Despite his adorable looks, this sweet Chihuahua had been abandoned and left alone when his previous owners moved away. George was rescued by Pet Tales from Kent County Animal Shelter, where he received the care he needed.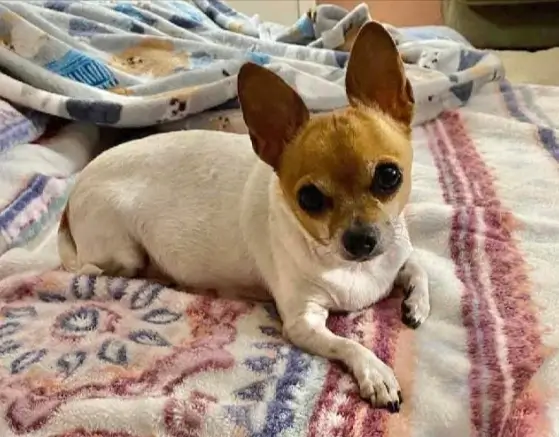 However, before George can find his forever home, he needs to go through some rehabilitation. When he first arrived at Pet Tales, he was incredibly obese, which had led to severe medical issues, including a torn ACL and luxating patella in his right knee. The rescue organization needed to help George lose weight before he could undergo the pricey surgery to fix his leg.
The surgery cost almost $3,200, and while the rescue organization raised some funds through Facebook fundraising posts and a birthday fundraiser, they are still $2,000 short of covering the total cost. George's recovery will require further surgeries, but the rescue organization is determined to give him the care he needs.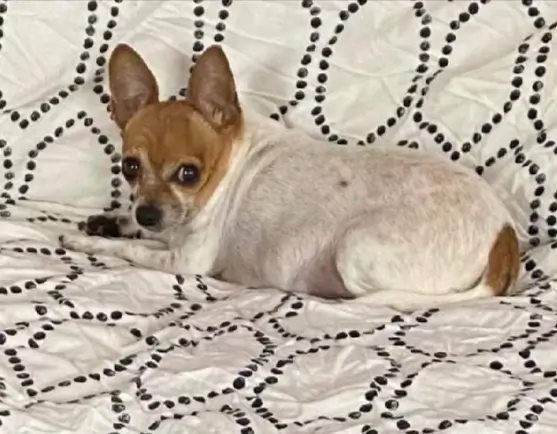 George goes back to the orthopedic surgeon on April 4th for a check-up. If his leg is healing well, he can be listed for adoption. To adopt this sweet little guy, visit Pet Tales' website and submit an adoption application. Keep in mind that George requires fuzzy blankets in his new home.
If you'd like to donate to George's medical expenses, you can use the donation button on Pet Tales' website, or donate via Venmo to @PetTalesRescue under Kathy Brown (the last four numbers are 1591). Please consider donating to help give George the care he needs to find his forever home.