Buddy and Hobbs were two Labrador Retrievers who were rescued from a hoarding situation by a dedicated group of animal rescuers. Once they arrived at their foster mom Camille's home, it became clear that the pair had been traumatized by their previous living conditions, making even simple tasks like going outside to relieve themselves overwhelming.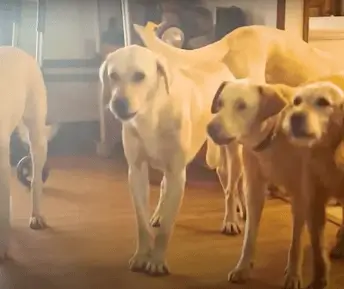 To help them decompress, Camille placed them in a comfortable room and visited them frequently, quietly reading to them until they began to warm up to her. Soon, the dogs were greeting her at the gate with wagging tails, eager to spend time with her.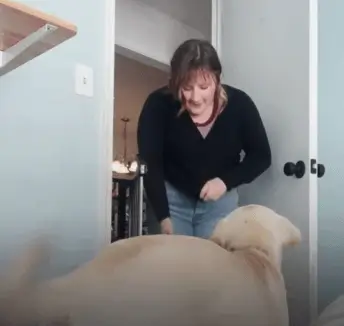 However, Camille knew that Buddy and Hobbs needed to learn to go outside on their own, so she began feeding them dinner by the back door, hoping to acclimate them to the area. After some time, the strategy worked, and the dogs began to run through the door and into the yard to play with Camille's other dogs.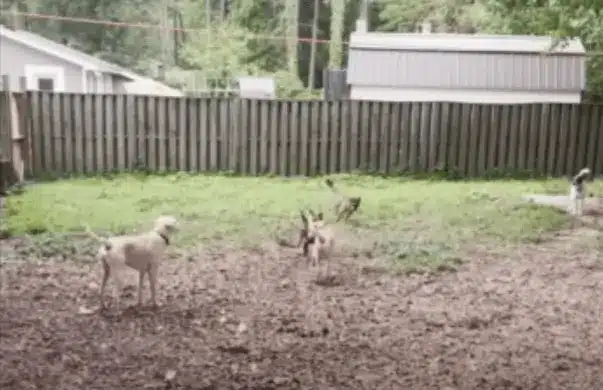 Buddy and Hobbs were a bonded pair, and since one of the dogs was blind, Camille prayed that they would find a loving home together. She knew firsthand the importance of fostering animals in need and was grateful to be able to provide a safe and nurturing environment for Buddy and Hobbs to heal.
To see the full story of Buddy and Hobbs' journey, watch the heartwarming video below. And please, share this inspiring tale with your friends and family to help spread awareness about the importance of animal rescue and fostering. >>… RELATED POST: Wrangler, Famous Service Dog From The Today Show, Dies At Age 6