Dogs are some of the most forgiving creatures in existence. Even if their humans hurt them, they still offer love and affection. They always assume the best when it comes to their loved ones, even if those humans don't deserve it.
A Collie mix in Pennsylvania is one of many dogs who wasn't properly loved by her humans. Her family abandoned her at a park during frigid temperatures, but the Collie refused to admit that it was over. She kept waiting at that park every day for them to return, and she didn't want help from any other humans.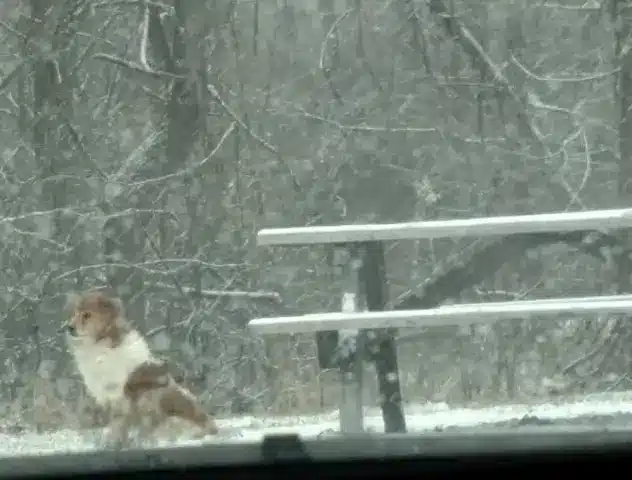 Rescuers Were Determined to Save the Dog
When Janine Guido from Speranza Animal Rescue heard about the dog in the park, she went to pick her up. However, whenever she got close to the dog, the pup would bolt. Eventually, Guido was able to get the dog to take food from her hands, but the canine still refused to be leashed. The dog kept moving to different spots, but she always stayed near the park in hopes that her family would return.
People kept reporting sightings of the dog to the rescue, but there was a stretch for two days where no one saw the pup. Then, someone alerted Guido that they found the skittish dog sleeping under their back porch. The dog kept getting spooked again, but Guido eventually leashed her and brought her into her car. She named the beautiful dog Carla.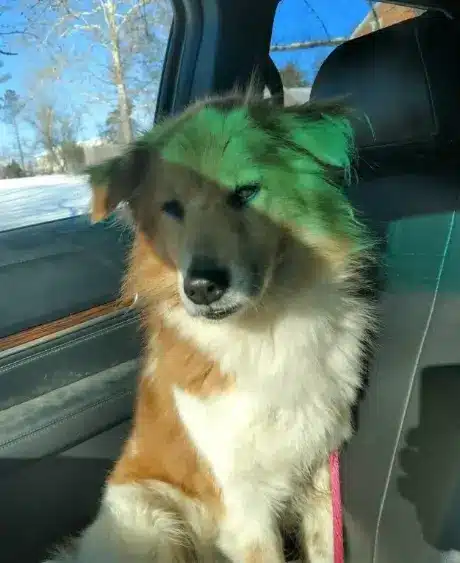 "We got her! I'm so excited," Guido said in a live video. "Your new life has begun. You're safe now, and we love you."
The rescue already had a foster home lined up for Carla. So, the lucky pup would get to experience the warmth of a cozy home for the first time in a while.
Carla Embraces Her New Life
Carla was hesitant in her foster home at first because she still longed for her family to return. Despite looking so youthful, the vet estimated that Carla was about ten years old. She didn't have a microchip, and she was 15 to 20 pounds underweight. No one in the area recognized her, so it's unclear who dumped her.
"She's so sweet, just so scared," Guido said. "But once she was in my car it was like she knew she was safe."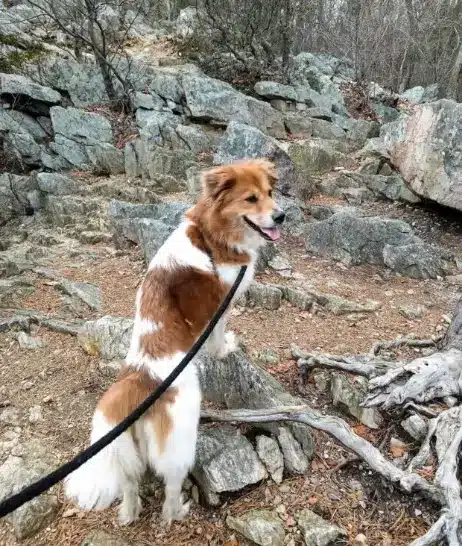 Carla's foster mom spoiled her as much as possible. The Collie mix enjoyed savory snacks, and she got to go on hiking adventures with her foster siblings. Soon, her tail began wagging and her true personality appeared.
About a month after Carla arrived at the rescue, someone adopted her. Thanks to the love of her foster family, she seemed prepared to enter a new home, even though it meant her old family wasn't coming back. It only took her a few days to warm up to her new human. She quickly learned that she loved running around the yard, cuddling in bed, and accepting tasty treats. This beautiful girl is now living the dream just like she deserves!