A little dog spent about a year near a cemetery, but no one knew where she came from. Some people kept an eye on her from a distance, but the pup refused to let anyone get close to her. However, as the dog grew braver, people feared the pup would put herself in danger, such as wandering into the road. So, they knew it was time to seek help from professionals.
Luckily, an animal rescue successfully took the dog in and provided her with comfort. And they soon found out she wasn't a stray at all. She had a microchip!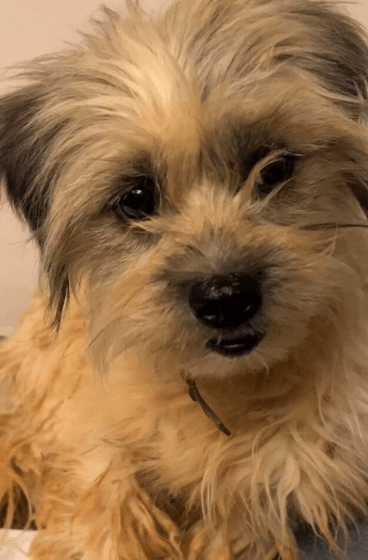 Scared Dog Fends for Herself
A lady who lived across the street from a Texas cemetery notified Nicholas Pet Haven about a stray dog. She said she noticed the little dog living there for about a year, but the dog was too scared to be approached. As the pup got braver, she kept venturing closer to the road, so the woman worried about the dog's safety.
When rescuers arrived at the scene, they realized the woman wasn't the only person looking out for the dog. Dr. Harshivinderjit S. Bains, who was opening a clinic nearby, had been keeping her safe. He gave her food, water, bedding, and shelter, but the dog refused to let him touch her. He wanted to take her home with him once he fully earned her trust.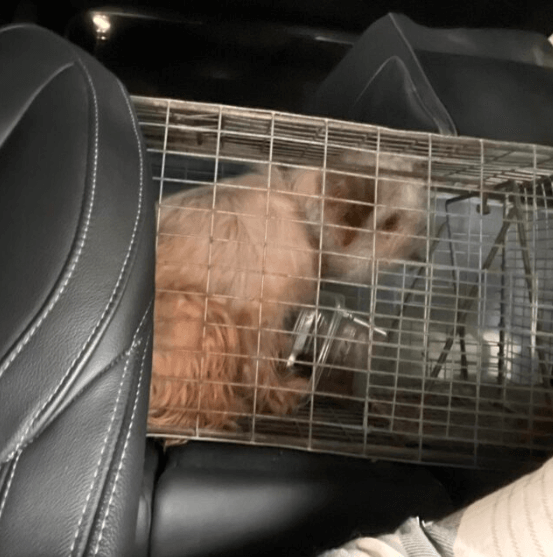 But with the weather getting colder, Dr. Bains knew that Nicholas Pet Haven was the safest place for the dog. Some animal lovers from the rescue set up a trap for the dog, and she was caught later that night. The poor pup was matted and covered in burrs, and she cowered when people approached.
The dog got a long overdue bath, and shortly after, the rescuers discovered that she had a microchip. She wasn't a stray, but instead, she was a lost dog named Truvy, who had a family looking for her!
Familiar Faces Bring Dog to Life!
When the rescue called the number on the microchip, the person who answered was thrilled to hear that Truvy was okay. Amy Logan, Truvy's mom, said they moved to Texas about a year ago, and Truvy squeezed through their new fence. She was missing for about 13 months at the time she was found.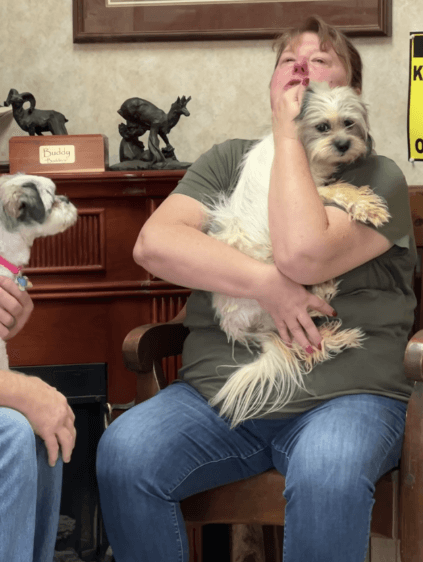 "[When Truvy went missing,] we immediately canvassed the neighborhood, on foot and in cars," said Logan. "For the next few months, I drove, searching for her. I also emailed all the vet clinics, shelters, and rescue groups within 60 miles in case she was picked up by someone that wasn't local."
Logan made sure the little dog's microchip stayed up to date, but the family began to lose hope that Truvy would return. So, getting the phone call seemed like a miracle. When they came to the rescue to reunite with their lost dog, Truvy was hesitant but then ecstatic.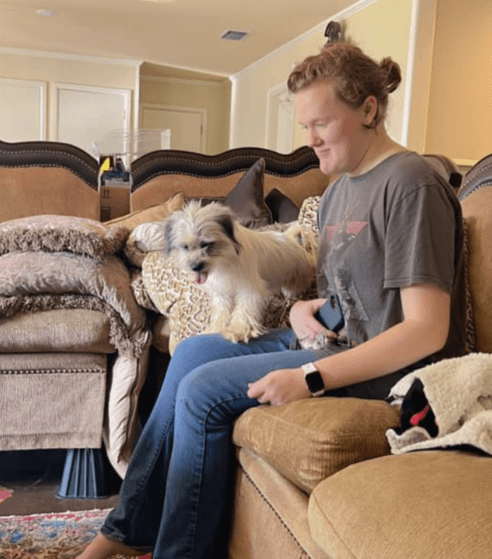 In a video of the reunion, Truvy cautiously approached the strangers standing in the doorway. But then she realized they weren't strangers at all. Once she recognized them as her humans, she jumped on them with her tail wagging like crazy. However, she was wary of her canine sibling at first, but Logan said they're getting along again now that they're both home.
If it weren't for her microchip, Truvy might have never found her family again! So, Nicholas Pet Haven is reminding dog parents to keep their dogs' microchips up to date.
Watch Truvy's Reunion Here: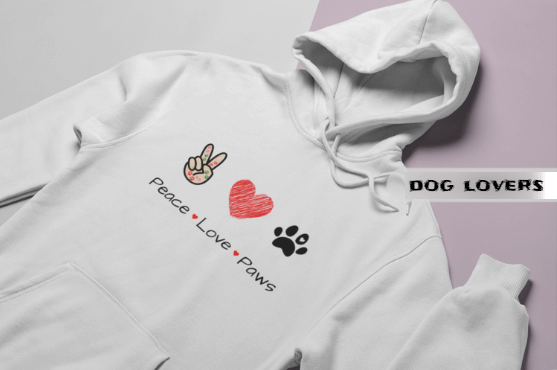 We are a small group of dog-loving people who decided to undertake this small project to help dogs that are abandoned in the streets. Using a % of the money raised from sales, we take care of feeding them and grant them a home to live in.
Get Yours Here👇
https://bit.ly/3H5I0ig
Thanks so much for your support!
Much Love. ❤️