Animal control workers in Tuscola County, Michigan were in a race against time to capture a stray dog that had been wandering around the county for weeks, just before a winter storm hit. The Tuscola County Animal Control had been receiving reports about the dog since February 3, with sightings being reported in Fairgrove, Caro, and Mayville. The stray and abandoned dog, named Wanda the Wanderer by the animal control officers, couldn't be captured despite several attempts by the officers.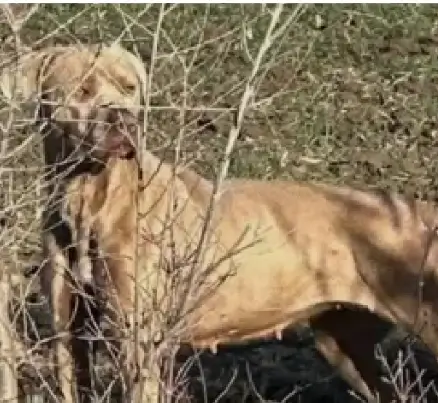 However, a South Lyon Animal Rescue group donated some cameras to help track the wandering dog, and cages were put in areas she frequented. One cage was put in a safe mode, so it wouldn't close on her but would build trust. Finally, the dog was trapped in a cage on Monday near Reese. Officer Anthony Trevino, who has been working tirelessly to rescue the dog, watched the rescue operation live on video and described it as "a pretty exciting situation to watch."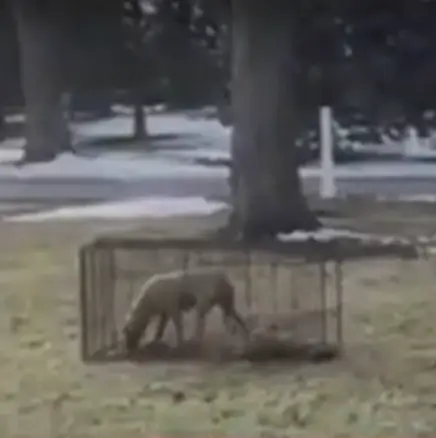 The dog, which was so elusive and untrusting at first, doesn't seem to be that way now. The animal control officers estimate that the dog had put on a good 100 miles on her journey. Trevino believes that the dog is a Chesapeake Bay Retriever, pit bull mix. The animal control officers will give her some medical attention and try to find a new home for her.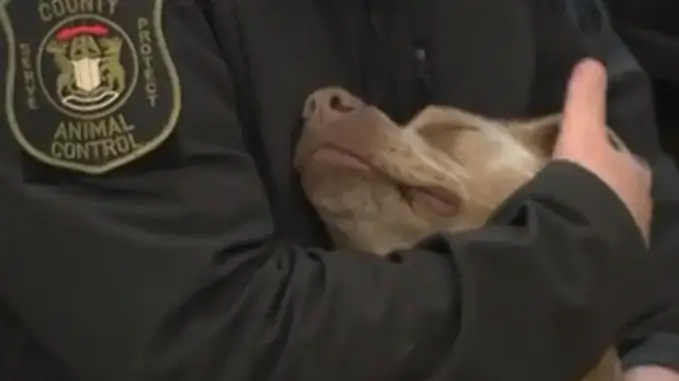 Animal control officers named her Wanda the Wanderer. Trevino credits Marianne Daily, Judy Dillon, and Bry Galganski for playing big parts in helping get the dog to safety. It's heartwarming to see people come together to help a stray animal in need, especially during tough weather conditions.