When a person nears the end of their life, it's important to settle affairs before passing — and it's especially important to make arrangements for your pets.
The sad reality is that many cats and dogs end up in shelters after their owners pass away, facing an uncertain future after a heartbreaking loss.
But now, one woman with a terminal illness is determined to find the best possible home for her beloved dog before she dies.
According to FOX 29, Valerie Alexander, from Philadelphia, has terminal brain cancer and only has weeks to live. Her dying wish, she says, is to find a home for Rosie, the pit bull who has been her companion for five years.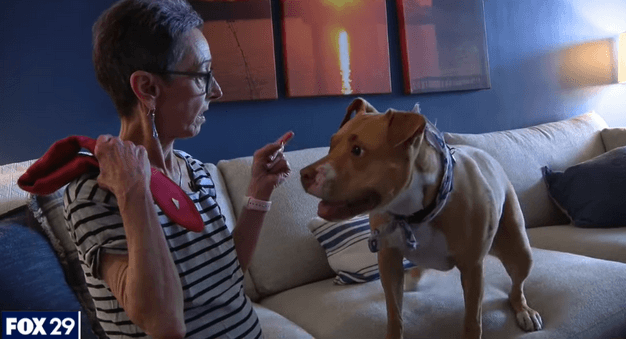 "She's part of my family," Valerie told FOX 29. "She's my child."
It's important to her to know Rosie will be in good hands after she's gone. She says she's looking to secure a perfect home for her dog, so she can meet the adopters before she dies.
"I want to make sure she gets as much love after I'm gone as she gives. I don't want her to be sad, or locked in a cage or treated badly. I want someone who loves her."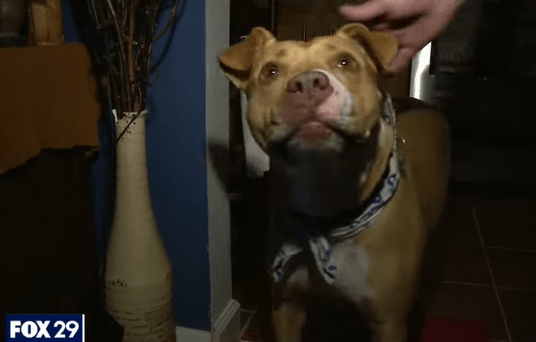 Rosie is a very active, energetic dog, so the perfect owner would be someone who can keep up with her or have a big backyard where she can play in. She would also like a home with no other pets.
Valerie's friend Charles Bowles is taking care of Rosie while Valerie is in hospice, and is helping in the search for a new home for Rosie. He wrote on Facebook that if her friends weren't taking care of the dog Rosie would likely have ended up in a shelter on a kill list.
He also praised Valerie as "one of the strongest people" he's ever met, praising her for "defying her diagnosis [and] hanging on to make sure her best friend is ok."
"One of the most heartbreaking yet beautiful stories I have seen," he wrote.
If you can give this sweet dog home before her owner passes away, you can reach out to Charles at [email protected].
And if you can't, please share this story to help spread the word — we hope Valerie gets her dying wish of seeing Rosie get a new home.