Local authorities are investigating the mysterious circumstances surrounding a starving dog who was found locked inside a kennel at an abandoned doggy daycare center in Vancouver, British Columbia.
The staff at the British Columbia SPCA was shocked to see the nearly skeletal dog when he was brought into the shelter. His hair was so overgrown, and upon shaving his matted fur, they could see nearly every bone in his body.
It's not clear how or why the dog, now named Gator, was left at the doggie daycare, but authorities are looking into the cruelty case. While Gator is battling many health issues, he's expected to make a full recovery with some extra TLC and vet care.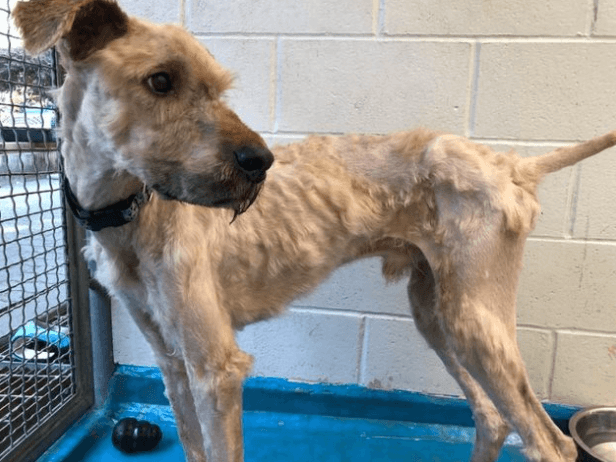 Gator was found in a kennel that was covered in urine and feces — and another dog was found deceased there with him. The conditions he was living in were horrifying, the SPCA staff said.
"He would not have survived another day if he was not found when he was," the BC SPCA staff told Richmond News.
While Gator was found very much at death's door, his caregivers say he's very lovable and social. Despite what he's been through at the hands of people, Gator can't get enough of them.
"You would think that Gator would be changed by what happened to him, but he's a total sweetie," said Jodi Dunlop, manager of the BC SPCA. "He is so grateful to be saved and absolutely loves people and attention. He has a zest for life and the will to live!"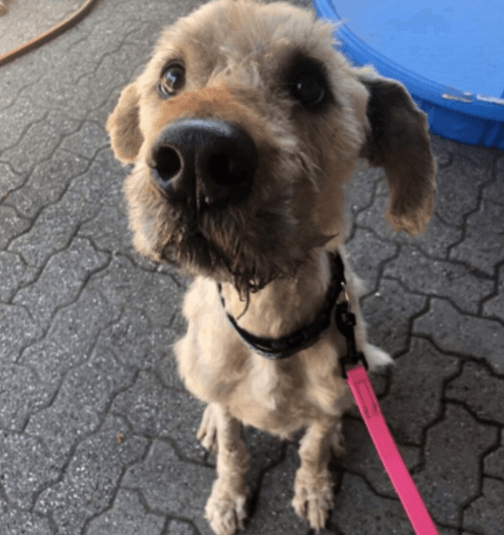 After being alone for so long, Gator is loving spending time with his caretakers at the SPCA. He's receiving medical care for malnourishment, an abscessed ear, and grade four oral disease. Care for Gator is estimated to cost around $6,000 — and people far and wide have already surpassed the fundraising goal to nearly $46,000.
The extra funds will help the SPCA cover medical costs for other animals in its care. While there is an investigation ongoing, the rescue group confirmed that a person of interest has been identified in the case.
After the rescue group posted about Gator's medical fundraiser on Facebook, dozens of people commented about the sweet dog's story. Gator has already gained tons of interest from potential adopters who are patiently waiting for him to be ready to be adopted in about one month.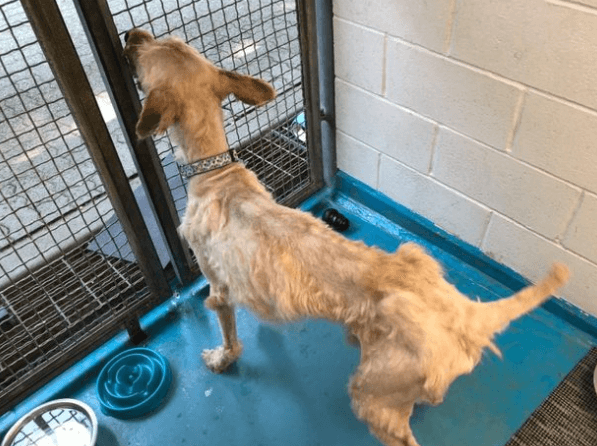 "Thankful and grateful this little miracle boy was found and has been rescued," one commenter wrote. "Sick-minded people who would ever choose to abandon a living creature and be so cruel! I wish happiness and a lifetime of good health and lots of love for this sweet soul!"