11 years is a long time for anyone. But it's especially lengthy for a dog, considering that many canines don't even live that long. But after 11 long, patient years, a Pit Bull mix named Wiggles is finally getting a fresh start to life. The 14-year-old dog spent 11 lonely years in a shelter, waiting for a forever family. But her age and health problems made humans overlook her for practically her whole life.
To Wiggles, age is just a number, and she refused to let it stop her. This longest-shelter-resident finally got adopted, and now she's living the dream!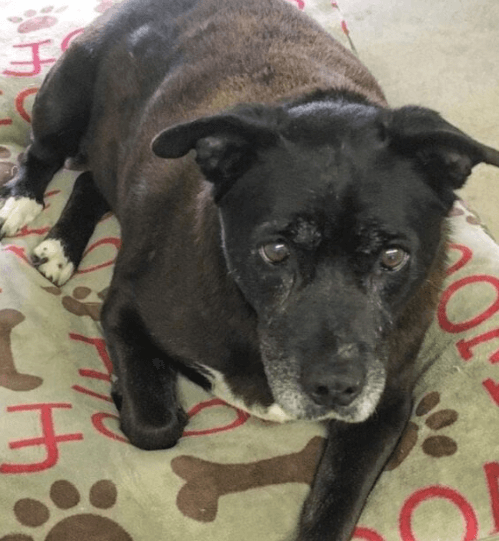 11 Years of Waiting
Wiggles was surrendered to the 5A's Animal Shelter in 2010 when she was only three-years-old. She had developed many allergies, and her family couldn't afford to keep paying for her medicine. The family felt terrible about surrendering the sweet dog, but they could not properly care for her, so they did what they thought was best.
But her allergy problems were just the beginning. In 2016, a large tumor formed on Wiggles. The vet concluded that it was benign and explained that removing it could be risky for an older dog. After all, it didn't seem to harm Wiggles in any way. But while the tumor wasn't expensive or dangerous, it deterred many adopters.
"We've had several calls but the minute I tell him that tumor is the size of a cantaloupe they're like, 'Oh my,'" said Karla, a shelter employee.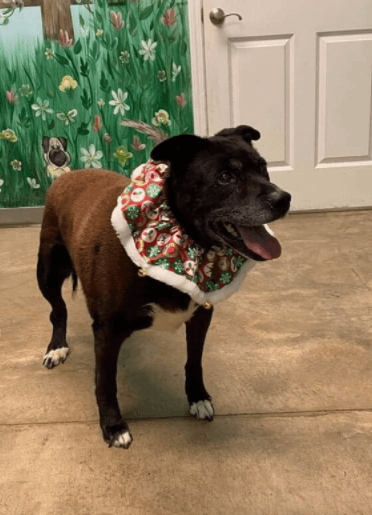 Sadly, Wiggles continued to get overlooked as the years went by. On top of her conditions, she was also looking for a home with no dogs or children, which made things even trickier. The shelter knew they had to try harder to give this loving dog the home she deserved. So, her story soon got shared on news sites, and that's when everything changed.
Wiggles Gets Adopted!
Not long after Wiggles' story hit the media, she was adopted! Many people called to meet her, and one couple decided to take her home with them. They even donated $300 to the shelter just out of the kindness of their hearts. The shelter could tell that they were a perfect fit for the senior pup.
"I cried tears of happiness at her adoption," said Karla.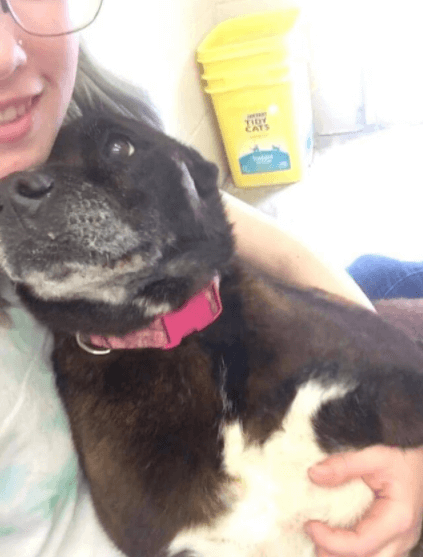 The couple recently had dogs who passed away from cancer. After some time to grieve, they decided it was time to adopt again. Right away, they knew Wiggles was the perfect fit for them.
Wiggles' new family has since reached out to the shelter to let them know that Wiggles is doing great! The senior pup is a little confused, but she's quickly figuring out that this is where she belongs. She walks well on a leash and doesn't bark at the other dogs passing by.
After 11 long years of waiting, Wiggles finally has a comfortable, loving home to live out the rest of her life. It's all she has ever wanted!