Hope For Paws received a call from Toi Crawford regarding a stray dog who had been living in an enclosed area by the freeway.
When they arrived, they checked the fence to make sure there were no holes that the dog could escape out of when they tried to catch her. They put mesh over the only part that she could get out through.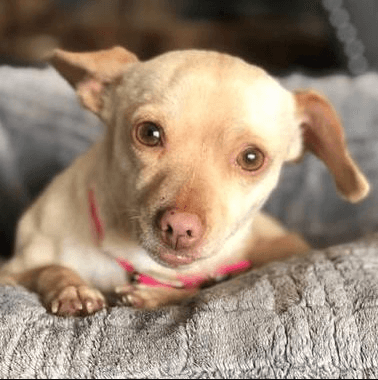 Their plan was to rush the dog into the corner and use a net to quickly catch her, and it worked!
The dog, who they named Barbie, was extremely terrified of humans. She didn't want anyone near her, and she shrieked and growled and went ballistic when rescuers caught her foot in the snare.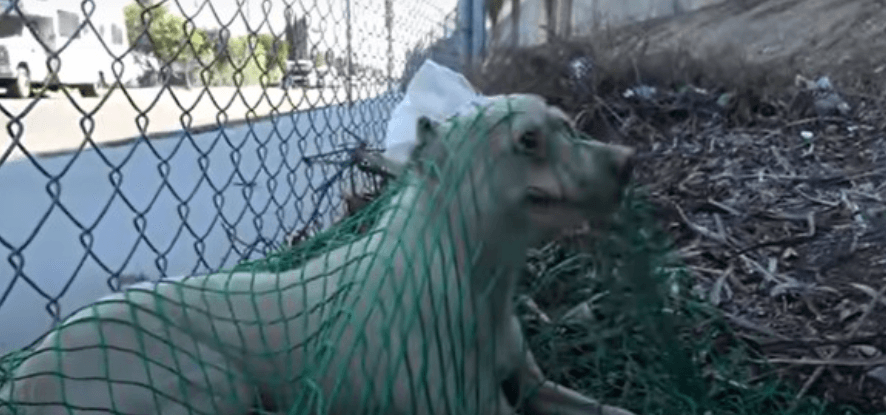 When rescuers gently patted her head while she was still in the net, Barbie shook so badly with fear. The poor pup was so afraid that they would hurt her, but she would soon realize that they were there to help.
They brought her back to their clinic, where she got a much-needed bath. Rescuers spent a lot of time with Barbie, gaining her trust and showing her that she will only feel love from here on out.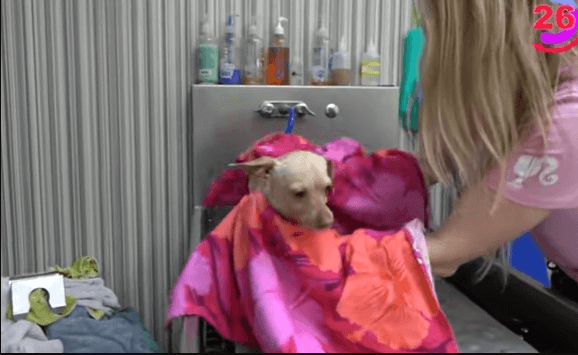 Today, Barbie is nothing like the terrified dog she was when she was rescued. She greets everyone she meets with a wagging tail, and she is so happy and confident. Now all she needs is a forever home!
She is about 2-3 years old and weighs 10 pounds. She is very sweet and is okay with other small dogs who are calm and give her space. She does well with cats also. She would do best in a calm household with no young children.
If you're interested in adopting Barbie, please visit www.SmoochPoochRescue.com.
Watch her rescue and transformation in the video below:
RELATED POST : Little Boy Picks Out Crippled Pup From The Farmer's Litter To Buy