To many, dogs are more than just best friends. They're also healers. There are several ways a dog's presence is beneficial to a human's emotional and physical wellbeing.
Kameroun Mares knew this as well as anyone when she adopted Semper Fidelis, a Husky named for the Latin phrase "always faithful." Mares was undergoing treatment for acute lymphoblastic leukemia in 2013 when she met the pup and knew she wanted her. She hoped that Semper would help relieve her symptoms of depression and encourage her to exercise more often.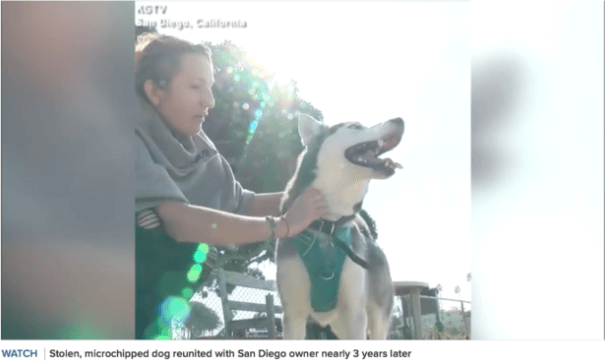 When Mares moved to Florida with Semper a few years later, she was devastated to learn that she wasn't medically insured there. She had no choice but to return to California for her medical treatment.
The very last thing Mares wanted to worry about at this time was whether her beloved Husky was taken care of while she was away. She left Semper with her then-roommate who agreed to take care of him.
Mares told ABC News she received a distressing call from him a few weeks later.
"I was told by my roommate Semper had escaped through the front door. I asked, 'Did he have a collar on?' My roommate said he didn't know."
Even though she was across the country, Mares told The Dodo she actively and diligently searched for Semper.
"For a year, I continued searching while in California, posting up fliers via pet sites, calling 15 vet places around were I used to live over there about him, calling the humane societies about him, shelters. [I] posted info about him on Facebook, lost dog forums, and pages and groups. Every day I waited for a phone call about someone finding him."
Mares is an extremely tough woman, and she wasn't going to make it through cancer treatment just to give up on finding her best friend. When she returned to Florida after treatment, she continued to look.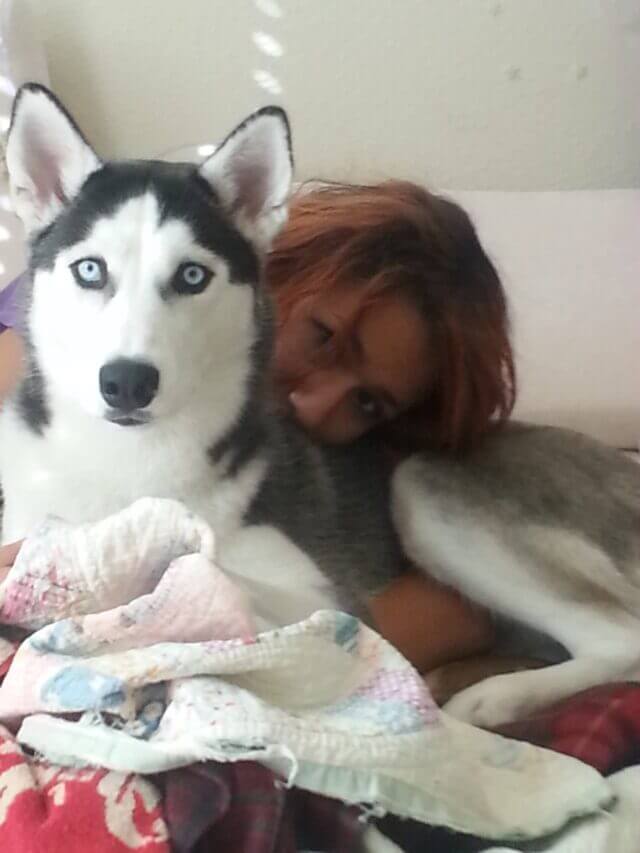 Mares had registered Semper's microchip with AKCReunite. She expected that someone would scan the chip and try to contact her about Semper, but no one ever did.
Eventually, she contacted the humane society and asked them to check. She then learned that in addition to her AKC registry on Semper's chip, another company called Pet Key had registered it… two weeks before Mares' roommate told her he had gone missing.
It turns out the roommate she left Semper in the care of lied to her and had sold him on Craigslist for $200. Pet Key did not check first to see if another person was registered on Semper's chip.
The worst part is that the case of who Semper belonged to ended up going to court, making Mares pay to fight for her own dog back.
There's good news though: the judge ruled in her favor. After hiring a private investigator for some additional help and a lawyer, Semper and Mares were reunited after nearly two and half years apart in October, 2018.
Just a heads up: the reunion video will make you bawl.
All of Mares' efforts to find her best friend were rewarded, and Semper was thrilled to see his mom again after all that time. Mares sobbed tears of joy, hugging the dog she thought she'd never see again.
"I see him as extension of myself and my heart. I am glad I have him back in my arms."
Semper is now happily living with his true mom, who is in remission, in San Diego.