All of us pet parents can agree, nothing is as important as our furbabies' happiness. So when dog mom Betsy Redfern from Richland, Mississippi moved away to college, she couldn't wait to be back with her baby, Cupid. It took some time, but she finally was able to bring him to school with her during her sophomore year. And in anticipation of her furbaby's arrival, this pet parent did something special for him: she made him his very own room!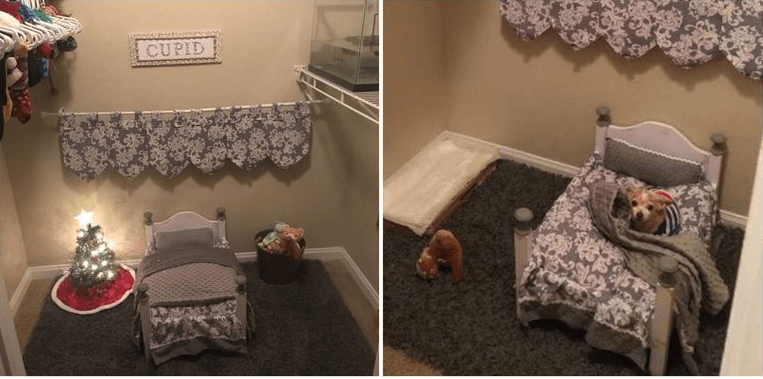 Betsy ingeniously transformed her apartment's spare closet into the perfect little mini room for her doggie to have all to himself. The 12-year-old Chihuahua now has a warm and cozy space of his own where he is safe to sleep and hang out while Betsy is in class.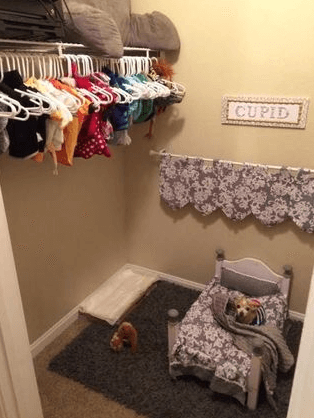 Cupid's room features a small 4-post bed complete with blankets, a rack for his clothes, a bucket of toys, a cozy rug, plus a nameplate.
"The bed was designed by my mom and she sewed everything herself," 20-year-old Betsy told The Dodo.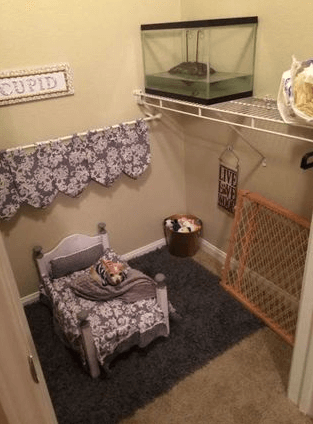 Both the color palette and patterns were chosen by Betsy in order to match and compliment her own bedroom. Cupid's new room isn't just adorable, it does serve a purpose in giving the dog a comfortable place to rest, which in turn gives Betsy peace of mind as well.
"Cupid's room has been so great because I am able to put a baby gate up and keep him in there when I go to class so I know he is safe and cozy," Betsy said to Pop Sugar.
And with Christmas right around the corner in roughly 112 days, Betsy added a very mini Christmas tree to give his room a bit of extra festive spirit.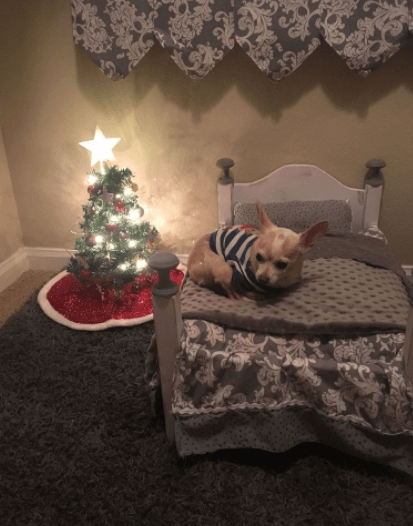 "I was just decorating my apartment for Christmas, so I figured a tree would be a nice addition," she said. "I like to spoil him."
What a lucky little dog. What do you think of Cupid's new room? Would you make something similar for your pet? Have you already made something similar for your pet? Let us know!