Like most Golden Retrievers, Gunner is adorable, friendly, and loves to make new friends. Unlike most dogs, however, Gunner's best friend is a dolphin named Delta.
The duo has been the closest of pals since Gunner was 8 weeks old and Delta was 4 years old. Though their friendship is the stuff fairytales are made of, a recent photo on Twitter caused a big splash.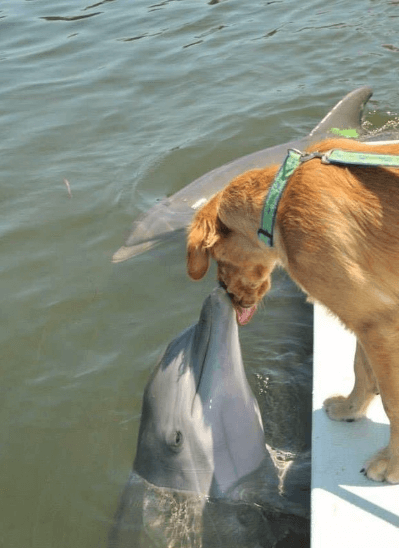 A guy named Ken aka @_woolyback tweeted out an image of Gunner giving Delta a big wet doggy kiss. Along with the photo, Ken wrote, "Sorry to interrupt, important news."
As of this writing, over 1.3 million people have liked the image and hundreds of thousands have shared it.
One woman, @mz_jolene, replied to the tweet by stating, "I love this! My heart is so heavy these days but this lightened it up immensely. Thank you! We need LOVE right now!"
Delta lives at the Dolphin Research Center in Grassy Key, Florida, and Gunner has been hanging out with his finned friend from the very start. The folks at the Center shared a throwback image of the pair so followers could see how the friendship evolved.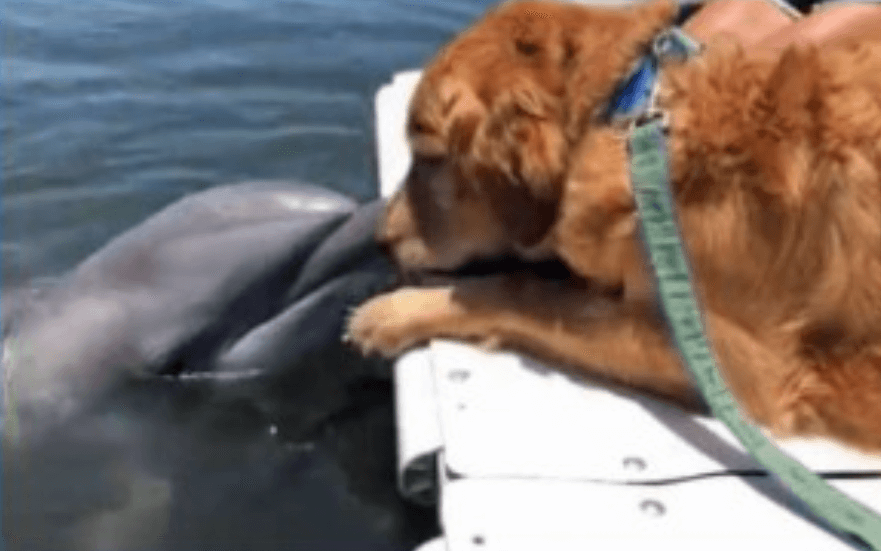 We wish you both a long and happy life!
Related Post : He Sat By The Road Missing His 'Once-Shiny' Coat And Needing Love