Judy Obregon, the founder of The Abandoned Ones Animal Rescue, knows that she cannot save every dog in Fort Worth, but as she told The Dallas Morning News, "trying won't hurt."
What does hurt is her heart every time she discovers yet another abandoned, abused, neglected or forgotten animal like the sweet little pup in the upcoming videos.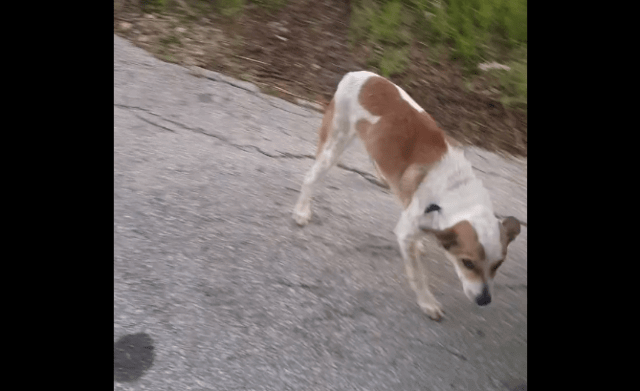 Fort Worth's Echo Lake Park has a long history as a tucked-away spot to illegally abandon dead, dying, and unwanted dogs. According to Obregon and local law enforcement, the infamous area is a favorite among animal abusers, especially dogfighters.
Although many of the dogs she finds are already dead, Obregon faithfully searches the park day after day in search of animals that she may still be able to help. She documents her finds on the TAO Facebook page – for better or worse – in order to promote awareness of the horrible cruelty perpetrated upon the innocent, voiceless victims.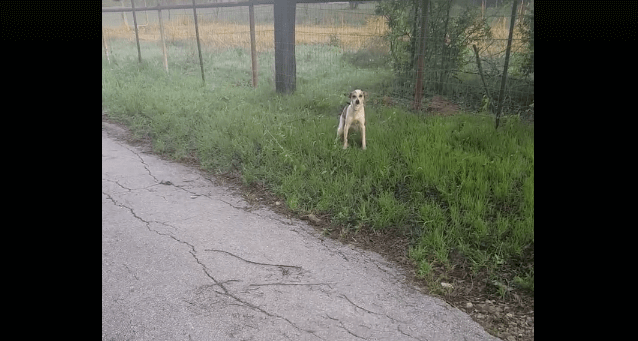 Over the years, Obregon has saved hundreds of dogs from Echo Lake Park, and this week, among the carnage, she rescued one more. As she cruised the area, Obregon spotted a flash of white in the overgrown grass. It was a thin, lanky mixed breed dog, filthy from laying in the dirt.
The black string tied tightly around the little girl's neck turned out to be a broken tether, the rest of it still attached to a nearby fence. Obregon thinks she may have injured herself in her struggle to break free and seek help.
"The saddest part is that even when she broke free of the string, she still stayed in the same spot, as if waiting for the people who left her there," Obregon told The Dodo.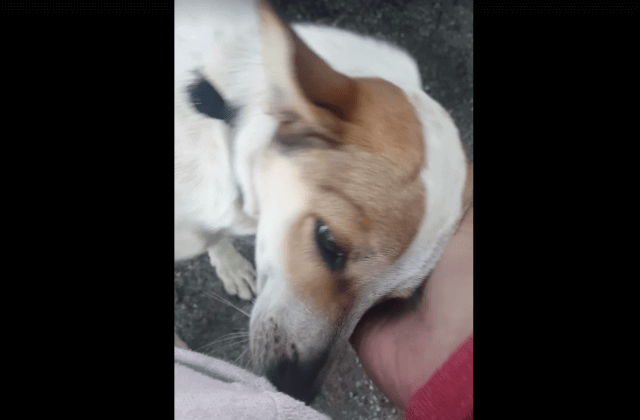 Once in the car, the dog, named Callie by her rescuer, takes a last look over her shoulder at the unspeakable dumping ground that nearly became her final resting place and then plants a grateful kiss on Obregon's cheek. Despite her previous treatment, Callie is already eager to love, trust, and forgive.
A trip to the vet revealed that Callie is a healthy young girl! She is heartworm negative and no injuries were diagnosed. The limping was likely soreness or bruising from trying to break her tether. Like all the pets rescued by The Abandoned Ones, Callie is currently in a safe, caring foster home.
Obregon told The Dodo that with each passing day, Callie seems to shed a little more of her abusive past. She has found her smile and is "coming around to the point that she doesn't give a damn about what happened to her before."
You can help Obergon with her mission by donating to the cause, or becoming a volunteer or foster pawrent if you live in the Fort Worth area.
Update:
In June, TAO posted some good news: Callie has been adopted! We're so glad this sweet girl found the forever home that she deserves.