Tom spent the first 4 years of his life chained to a tree in a sparse, sun-baked Alabama backyard. Used as a breeding dog, he was clearly nothing but a source of income to his owners.
Tom was emaciated, infested with worms, and nearly bald from mange when he was finally rescued and transported all the way to Minnesota in search of a new life.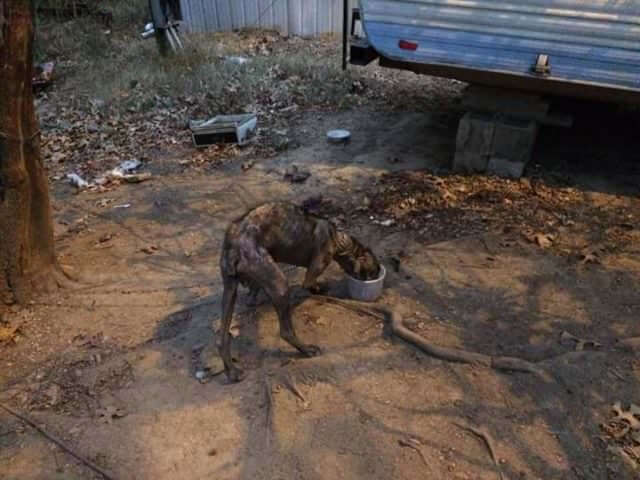 Imgur user, nbd789 first met Tom at an adoption event, and was instantly drawn to the quiet, reserved pup. All the other dogs were barking and leaping about, hoping to draw the attention of potential adopters. Tom lay flat on his belly watching as people passed him by, seemingly resigned to the idea that no one would ever want him.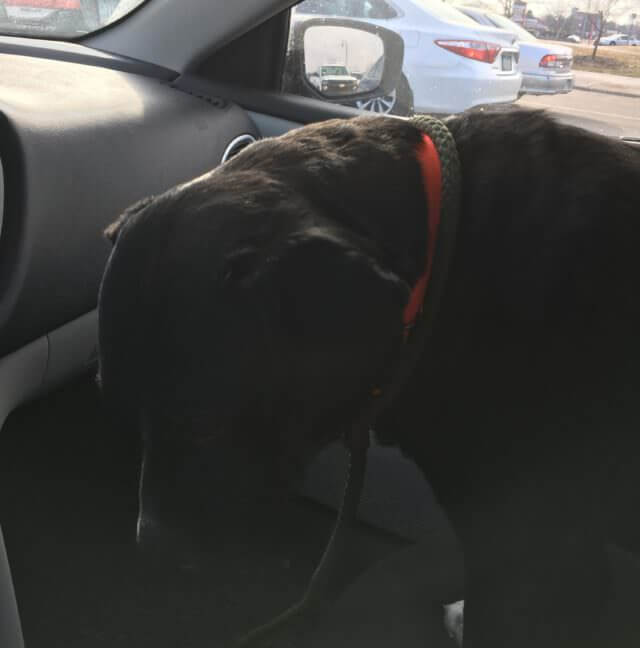 The man known as nbd789 read Tom's history from the sheet attached to his crate. He knelt down and gazed into the dog's wounded eyes, deciding then and there to adopt him. 10 pages of paperwork, a visit to the pet store for supplies, and a short car ride later, the new roommates were home!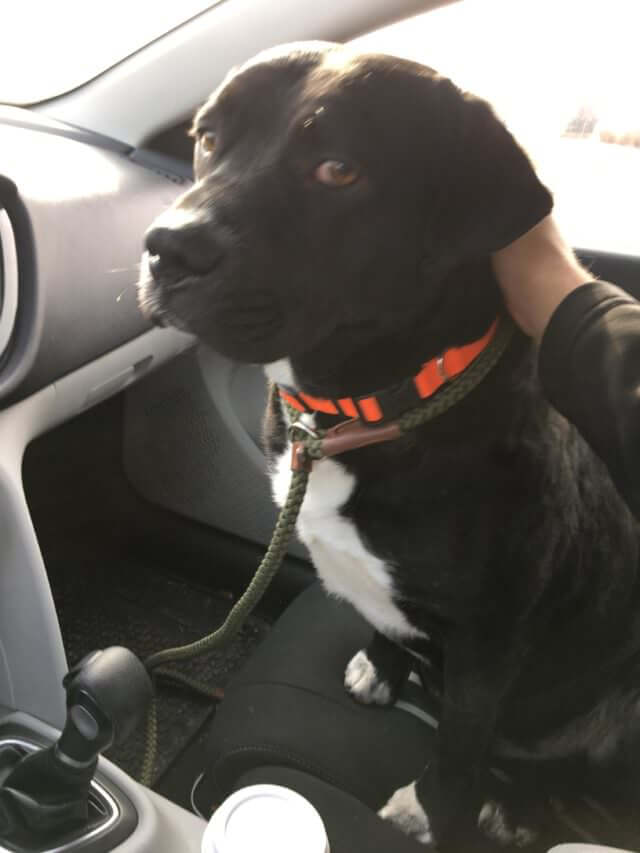 At first Tom lingered near the front door. His new dad feared that he was too weak to climb the stairs. But eventually Tom realized that he was safe, and slowly made his way upstairs toward the rest of his life.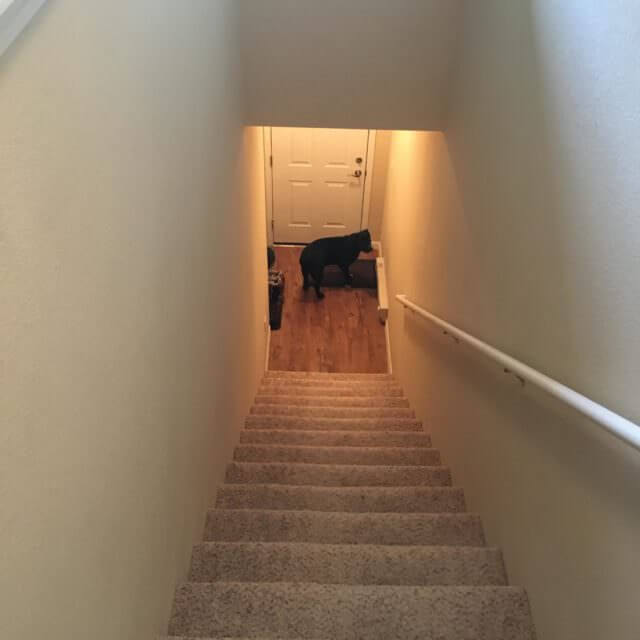 During a visit to the vet, Tom was diagnosed with heartworm disease and a fractured tooth. He will need to undergo surgery to remove the broken tooth and go through the months-long, painful process of heartworm treatment, but his dad is devoted to returning Tom to full health.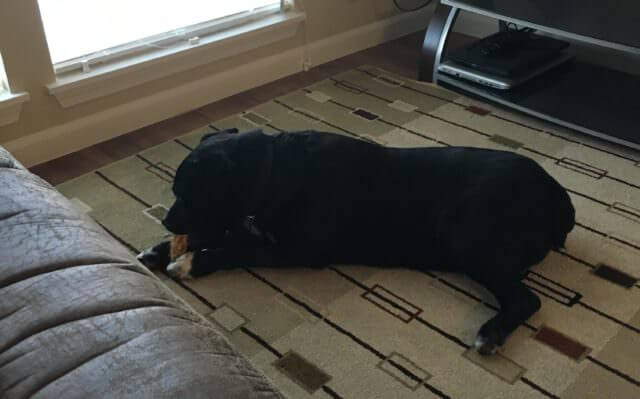 The once hairless, emaciated, and terrified dog chained to an Alabama trailer is completely unrecognizable now! He has gone from just under 40 pounds at the time of his rescue to a healthy, meaty 70 pounds! His coat is thick and shiny, and his health problems will soon be a thing of the past.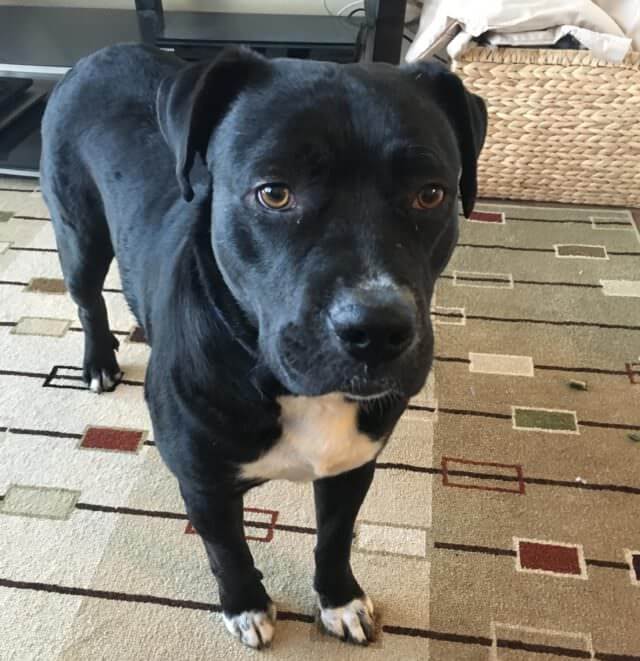 Despite the horrors of his past, Tom holds no grudges. He loves and trusts people and other dogs. His favorite toy is his peanut butter flavored Nylabone, and his favorite pastime is lounging on the couch with his human hero – the man who took a chance on the most pitiful pup at the adoption event, nbd789.
"I'm so proud that this floof not only withstood neglect and misfortune for 90% of his life; but that he's so full of love, he treats all people and dogs of all sizes with love and a gentle demeanor. No doubt in my mind who the good boy is."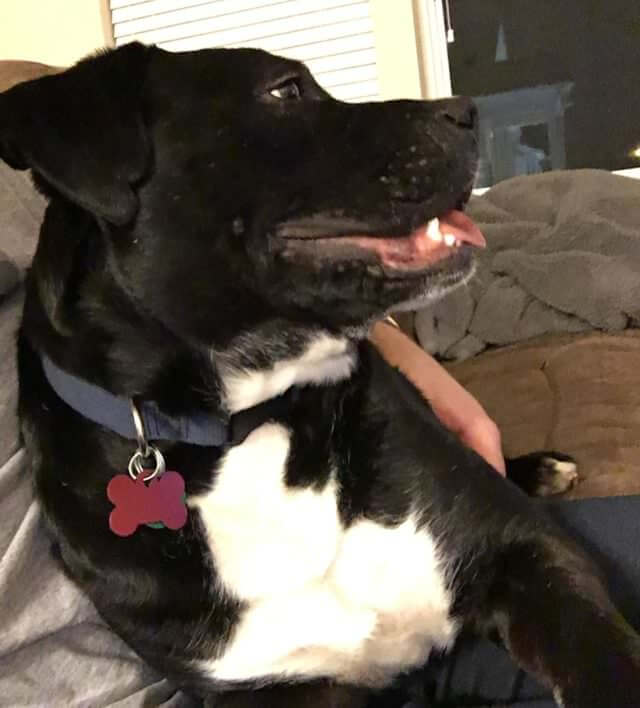 Whoever you are, nbd789, we salute you! Although it is clear from your loving words that you cherish Tom just as much as he does you!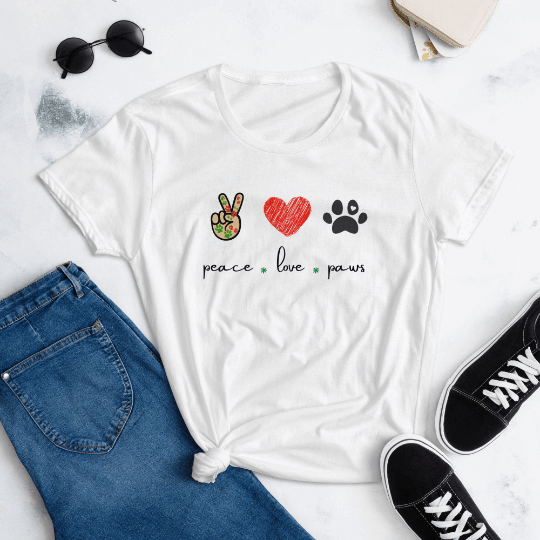 🐕 We are a small group of dog-loving people who decided to undertake this small project to help dogs that are abandoned in the streets. Using a % of the money raised from sales, we take care of feeding them and grant them a home to live in.
Get Yours Here👇
https://bit.ly/3R4i0rD
Thanks so much for your support!
Much Love. ❤️