Tilly, formerly known as Strawberry, is a special needs pup who was diagnosed with Hydrocephalus, a build-up of fluid in the cavities deep within the brain.
The pint-sized pup was surrendered to the SPCA of Winchester, Frederick, & Clarke Counties, when her owner realized that her medical condition required the care of an experienced caregiver. The SPCA coordinated to transfer her to The Cat LVT, where she then went on to SOMD Kitten Fosters foster home.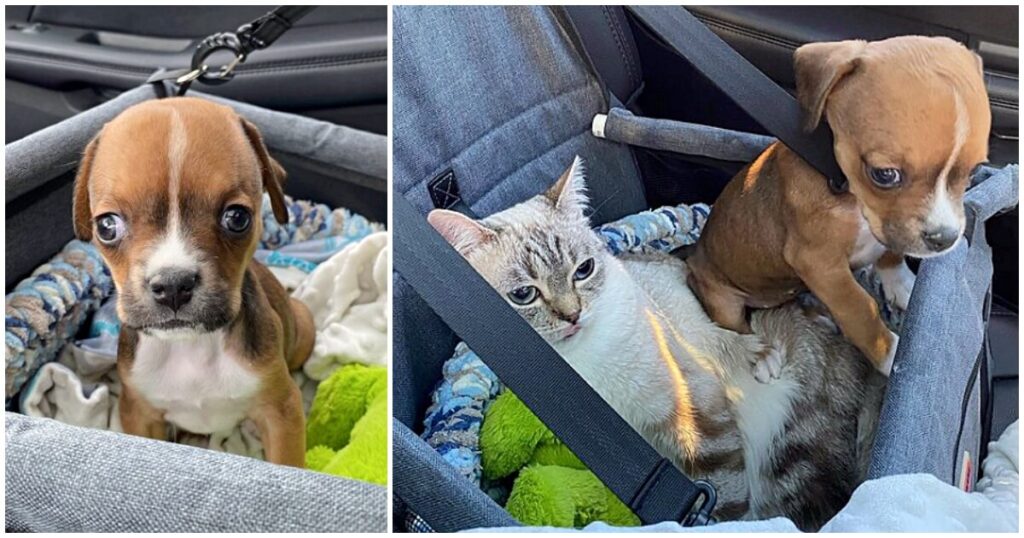 Sadly, many puppies from litters who are born with Hydrocephalus end up getting euthanized, but staff knew that saving Tilly's life was extremely important.
Tilly's new foster home just happened to be a cat rescue filled with cats who Tilly got along great with.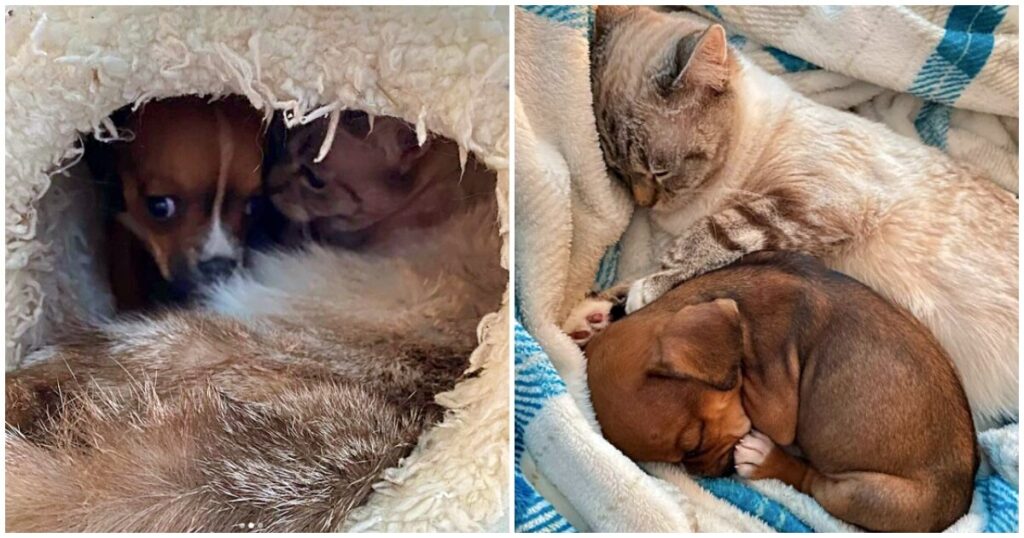 One of her new best friends was a two-year-old kitty named Eggbert. Eggbert was unsure of a dog joining their pack at first, but the pair quickly grew inseparable. They played together and even cuddled together.
Soon, Tilly had to be fitted for a helmet to wear for her Hydrocephalus. Bionic Pets, an organization that makes prosthetic limbs and equipment for special needs animals, went above and beyond making Tilly's helmet.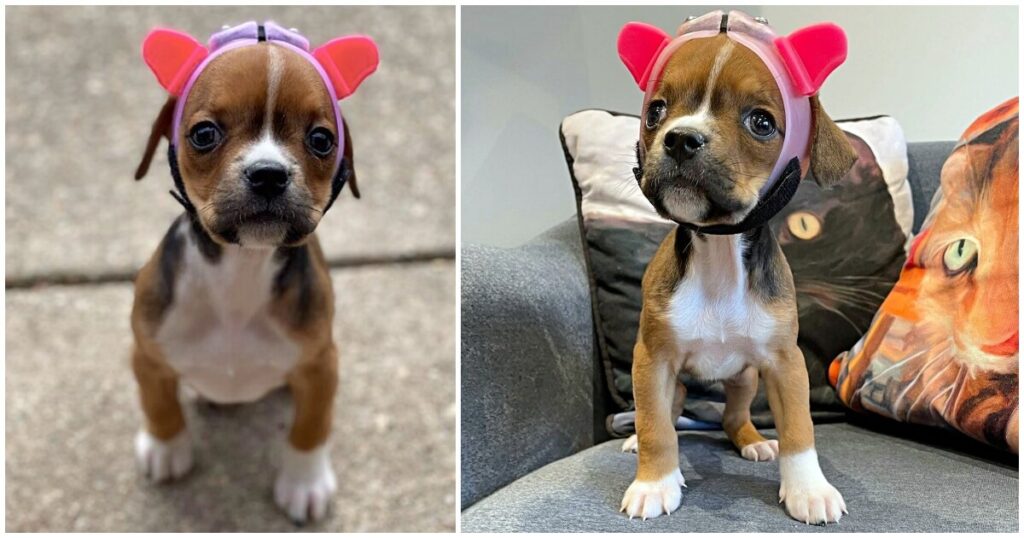 They even designed it so that she would fit in with the rest of the feline gang, and gave the helmet little cat ears!
Click here to follow along their journey on Instagram.