Piper is a lucky little Pug with an amazing family. She's also very young, playful, and curious. One day when April Licata let the small dog outside to go to the bathroom, Piper got away when she wasn't paying attention. Licata was devastated, but she knew her two oldest kids, Carter and Natalie, would be even more heartbroken. So, the family searched long and hard for their beloved dog.
Licata spread the word about Piper as much as possible. She created Facebook posts, put up notices, and talked to neighbors. She refused to give up hope that the little dog was gone.
"Last night the love of Carter's life ran away, his Pug Piper," posted Licata. "She's a two year old Pug that's very sweet, but may think you're playing a game with her if you try and catch her. Can you please share and help us bring her home?"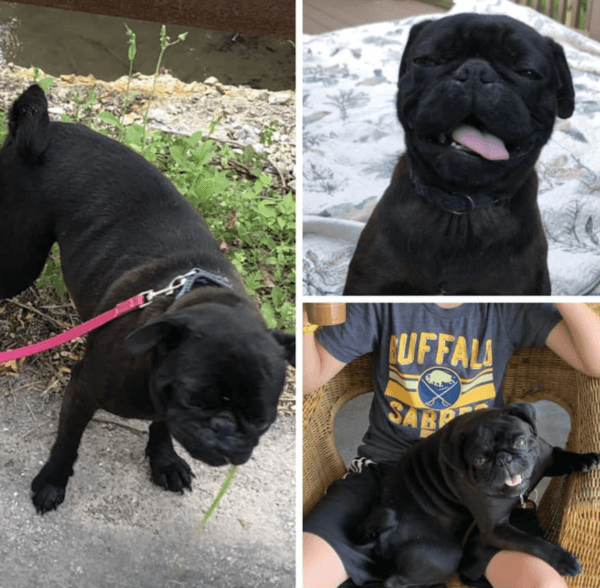 Thanks to Licata's dedication, word spread quickly. She knew how much Piper meant to her children, especially Carter. Carter had always loved dogs very much, so Licata had gotten Piper for Carter's 12th birthday. Piper and Carter had bonded quickly, but now the poor kid didn't know what to do without her.
Reunited with Piper
About two and a half weeks after Piper had gone missing, Licata received a call from the Genesee County Animal Shelter. They told her that they had a dog that perfectly matched Piper's description. So Licata rushed to the shelter right away.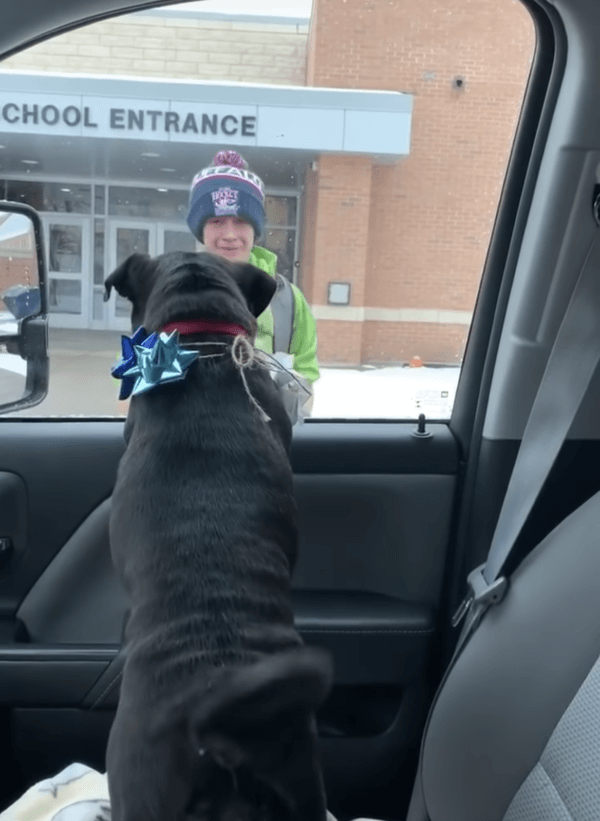 Sure enough, the Pug at the shelter really was Piper! Licata was overjoyed, and she couldn't wait for the kids to see.
When Licata went to pick Carter up from school, she brought Piper along with her. She had Piper sit in the passenger seat with adorable bows decorating her collar. Piper looked out the car window longingly as Carter exited the school.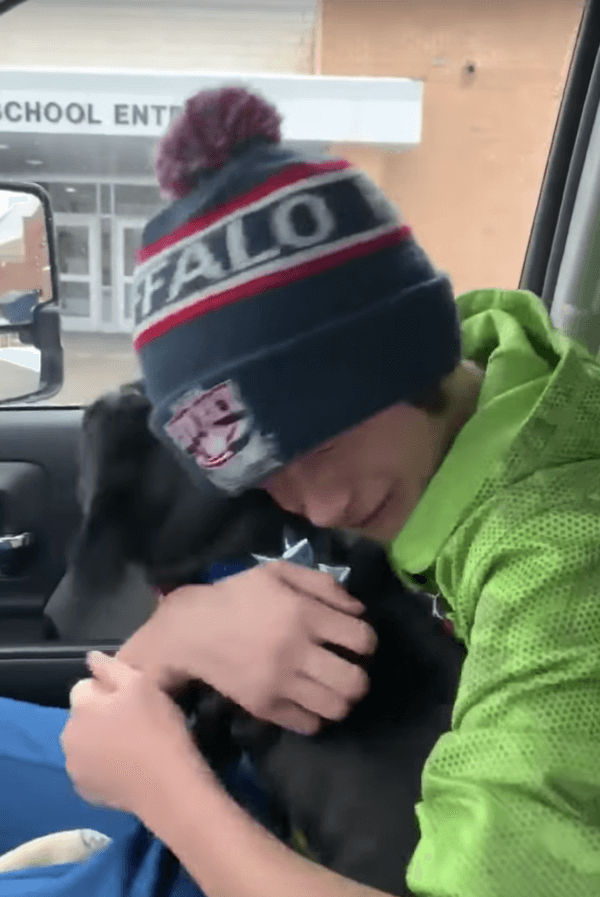 As Carter approached the car, Licata began recording Piper's reaction. The little dog recognized Carter right away! As soon as Carter walked out of the school, Piper's eyes were locked on him. As he got closer to the car, she got closer to the window.
Carter's reaction to seeing his beloved dog once again is priceless. They gaze into each other's eyes for a few moments, and then Carter bursts into happy tears. He hops into the car and hugs Piper tightly. It is the most beautiful reunion possible. Piper sure is one lucky dog to have a family that loves her so much.