Mowgly the yellow Lab went on an exciting camping trip with his parents' friends in Boulder County, Colorado. It was all very exciting for him, but he soon got a bit too curious. He went exploring on his own, but he never found his way back to the campsite.
A search for Mowgly began as soon as they noticed he was missing. Mowgly's family and friends searched for him for three days with no success. But then, one person finally spotted him. Poor Mowgly had gotten stuck on a 20-foot cliff above a fast-moving creek!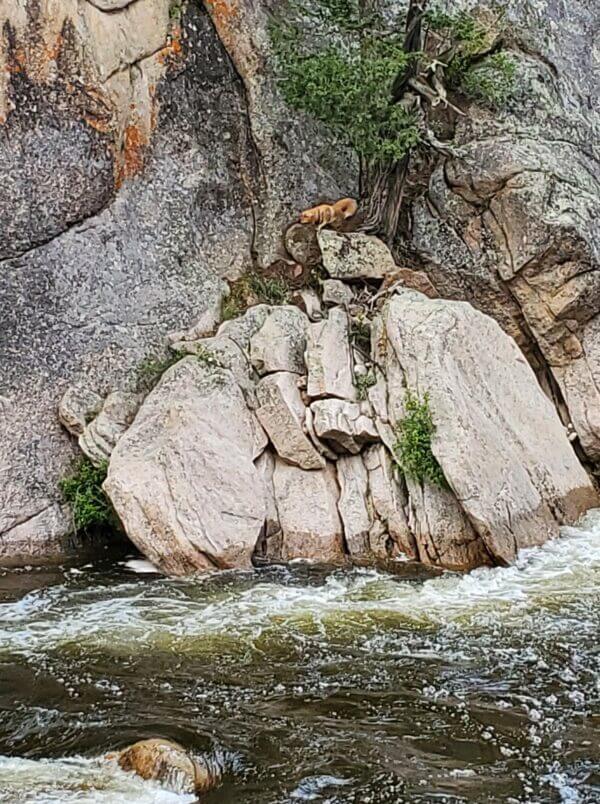 Rescuing Mowgly
The cliff Mowgly was stranded on was surrounded by higher cliffs. So, there was nowhere for him to go. Officials guess that he had been stuck there for the majority of the time he was lost. He likely fell into the creek, and then climbed up onto the cliff, which was the only bit of dry land near him. The poor pup waited there patiently, hoping someone would save him.
Three swift water rescue teams from Lyons Fire Protection District, Boulder Emergency Squad, and the Boulder Fire Department rushed to the scene. They had to wait for the creek's water to calm down. Then, they crossed the water and climbed over to Mowgly.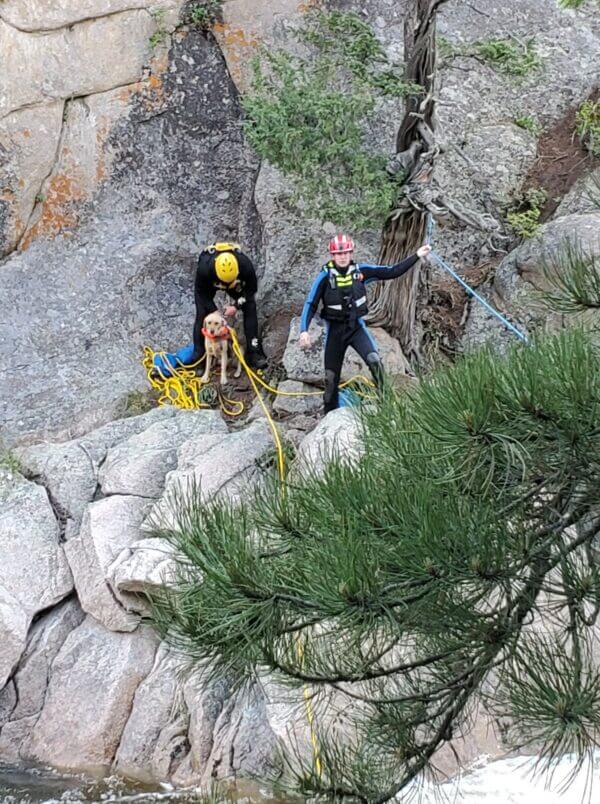 After assessing the situation, the rescuers decided that the easiest way to bring him to safety was to use a rope system. They set up a rope that went from the cliff to the land across the creek. Then, they put Mowgly in a dog rescue harness to transport him across the water.
Mowgly is Safe!
Rescuers attached Mowgly's harness to the rope system. They carefully ferried him across the creek. Once he was safely on land, they walked him up to the top of the hill, where his family was waiting for him. They were relieved to see that their beloved dog was safe.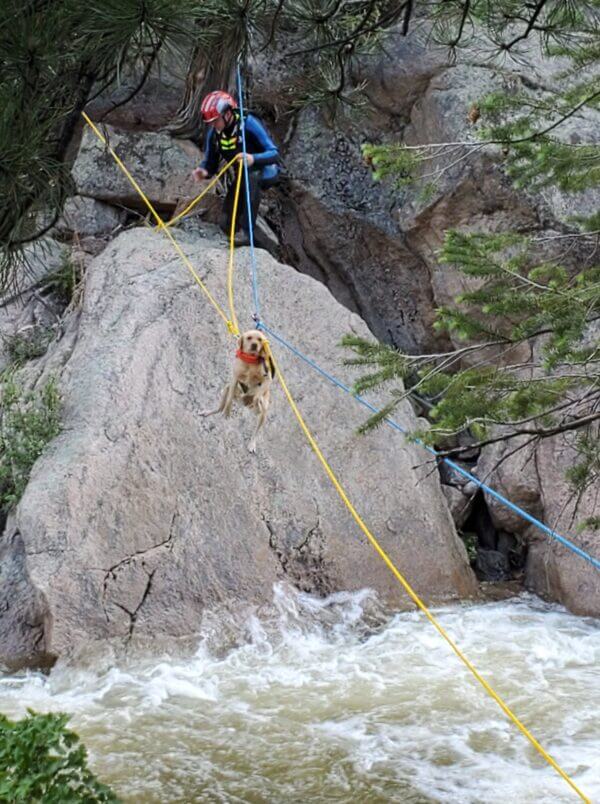 The rescue teams said that Mowgly was calm throughout the entire process. He must've known they were there to help him, so he gladly cooperated with them. He's such a brave dog!
In fact, Mowgly left the scene without a single injury. He was likely tired and hungry from being alone for so long, but he didn't have any wounds on his body. The rescuers said that if family and friends hadn't conducted such a dedicated search for Mowgly, things could've been worse for the pup. He's lucky to have a family that cares about him so much!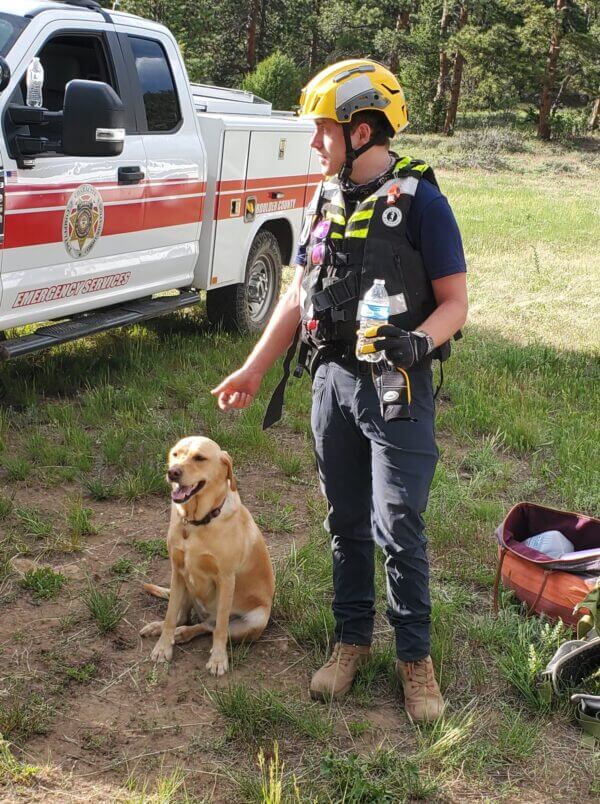 Please SHARE to pass on this story to a friend or family member.