Cash, a 12-year-old Golden Retriever, has always been a happy pup, but things changed once his doggy sister and best friend, Rosie passed away.
The two of them were completely inseparable, so when Rosie was gone, she took a piece of Cash's heart with her. The house was lonely, and Cash seemed lost.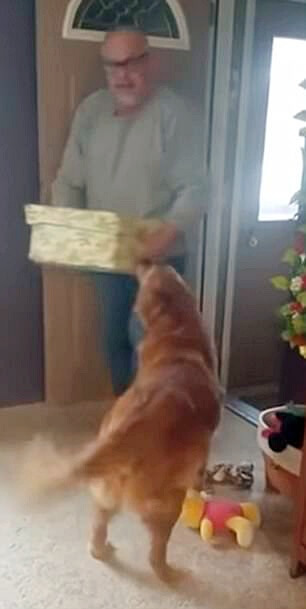 His owner, Marie Ahonen, told KTVU that Cash slept 23 and a half hours a day with Rosie gone. She knew he needed more excitement in his life.
That's when they came up with a plan to help put a smile back onto Cash's face and get his tail wagging again. They surprised Cash and adopted a new puppy brother for him.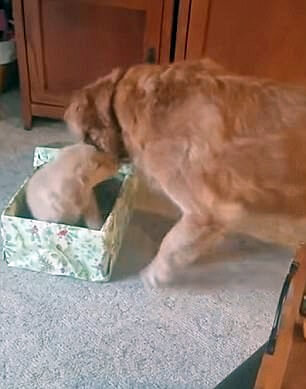 They presented the pup on Christmas, the same way they would to a child. The puppy, named Jennings, was sitting inside of a box, waiting for Cash to open it. As soon as Cash saw the box, he was curious about what was inside.
Jennings popped the lid off and Cash immediately sniffed the box. When he realized what his present was, he couldn't control his excitement. He wagged his tail non-stop and looked up at the camera as if he was saying "thank you."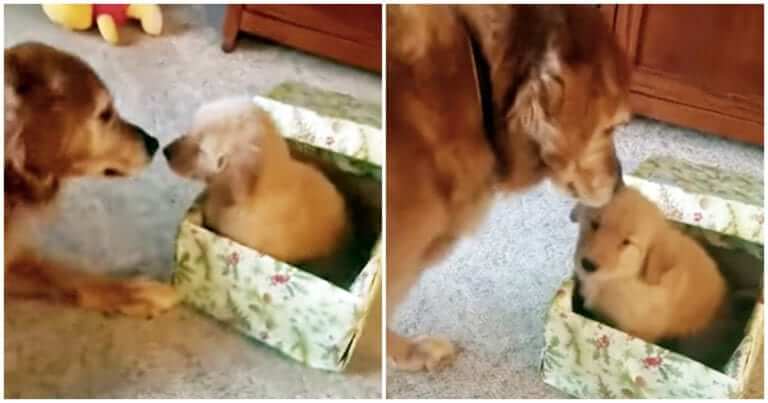 Ever since Jennings has joined their family, Cash has been much happier. The two of them are already the best of friends, and it's obvious that Cash is going to be the best big brother.
Watch the heartwarming surprise in the video below:
Please 'SHARE' to pass on this story to a friend or family member