Mahoning County, Ohio deputy dog warden Dave Nelson was only trying to help a mistreated dog when he answered a call on July 20, 2021. A man had the dog on a chain and was dragging him down the street.
Not long after Nelson arrived on the scene, that man attacked him with a knife. Nelson was taken to Mercy Health for treatment, while the Youngstown Police Department took the culprit into custody.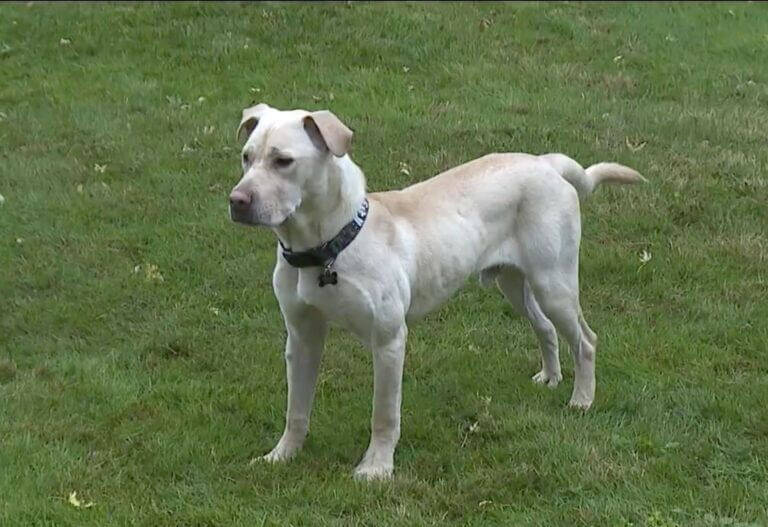 Animal Charity coordinator Jane MacMurchy told WKBN how dangerous animal welfare work has become in their area:
"Ultimately, the dogs and cats that we're rescuing are coming from a lot of these same crime scenes that there are shootings at."
Fortunately, the dog was taken to a shelter, where he was named Nelson after the man who came to help him.
Nelson Makes His Namesake's Efforts Worthwhile
Recently, George Zordich and his daughters lost their dog, and they finally decided to visit shelters in search of another one. After a bit of searching, they met Nelson. Right away, he stole their hearts.
"He was the first one they brought out, and they fell in love with him, and we went home and thought about it for a week and went back and we got him. He gets along with the kids perfectly. They play… From the moment we introduced them, they were just like best friends. Outside all day playing and just having a good time."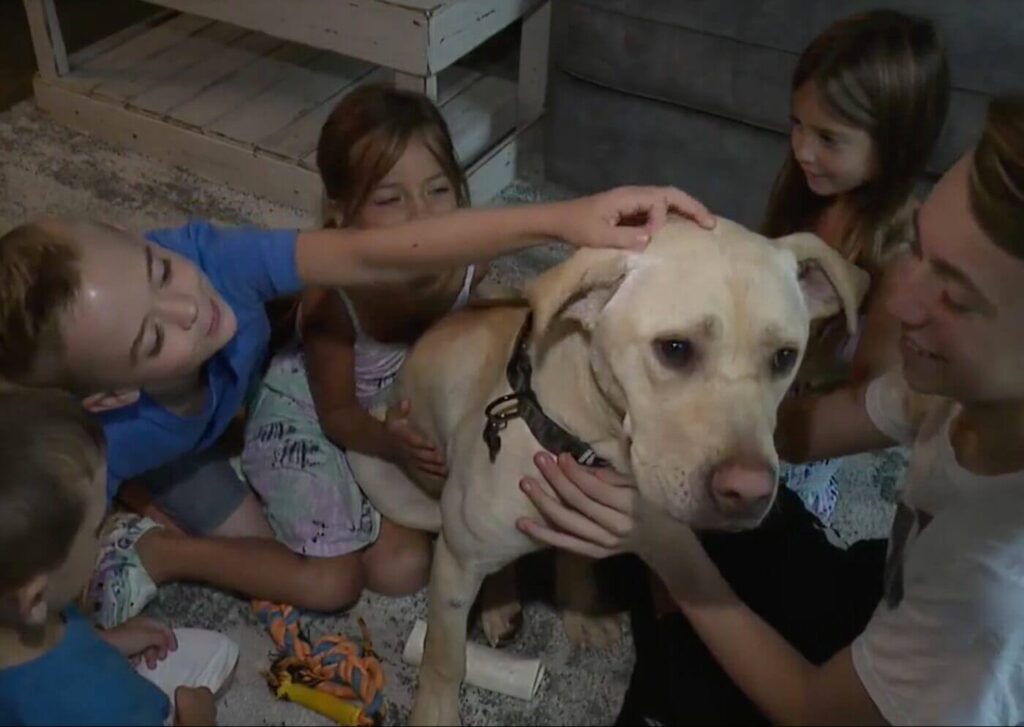 Though they're the ones who saved him, Zordich and his girlfriend Bethany Gillespie told WKBN how grateful they are to have Nelson in their lives.
"We're just so thankful that we have Nelson. He fits with us perfectly. He's so calm and gentle, and he's just a blessing."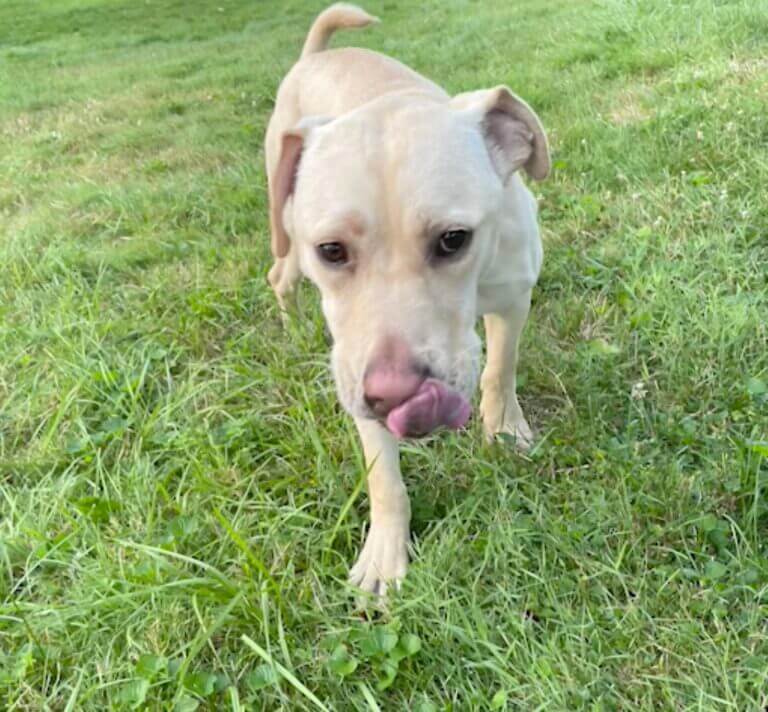 Because the deputy dog warden put himself into harm's way for this pup's sake, dog Nelson now has a happy life and a big, loving family. Nelson's adopters have no plans to rename their dog either.
"We felt that you can't change a name like that after what Dave did for him, so he's Nelson forever."
Hopefully, Dave Nelson has a speedy recovery. He'll likely be very happy to know his work brought joy to a whole family. Zordich said he certainly appreciates the warden putting a dog's welfare first, because this dog deserves better.
"The whole situation is just terrible. I think, when you look at him and — he's just got those eyes. We tell each other all the time. It's like you're looking at a person and talking to him. He looks back at you. You can tell that there's something special."
That's what animal welfare work is all about.